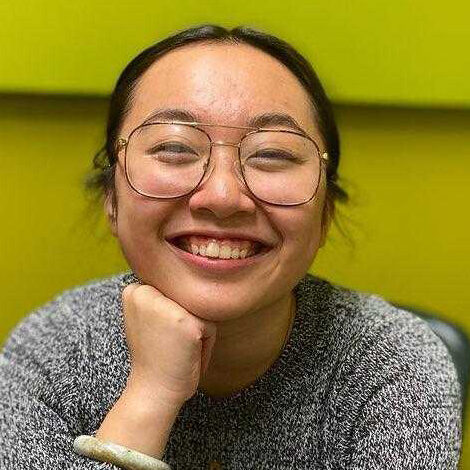 As you may know, I was a nanny before I worked in politics. Last week, I shared how I got a concussion on the job and how worried I was going to the ER because of the cost. This week, I'm going to share about paid sick days. Right now, TakeAction Minnesota is fighting to pass Earned Sick and Safe Time (ESST) for all Minnesotans. If you don't know what earned sick and safe time is, read this.
So. Before I joined TakeAction, I was a nanny in Hastings for a great family. They lived on a hobby farm. Their neighbors had chickens, bees, and apple trees. I loved playing in the dirt on sunny days, snuggling with the baby, and playing every day. I was in a nanny circle with a few other nannies. We were too spread out for our kids to play together, but we often texted back and forth. We shared caregiving tips and navigated family dynamics together.
When one of us got sick, the others would be asked if they could fill in. Sometimes, we went to work sick. Because we didn't have paid sick time, missing a day of work might mean we couldn't make rent or share our earnings with our families.
I didn't think much of it then, griping on text or texting back medicinal teas. This was just what we had to do – and it was the norm, across all industries. People might have a cold or a cough, but they went to work anyway. They just didn't have a choice.
Now, especially that we're in a global pandemic, I see how awful the entire situation was.
I didn't know about earned sick and safe time then, but I know now that's what the other nannies and I deserved. To be able to stay home and rest, care for our family members, or take time to go to necessary medical appointments without fear or worry. This is something all workers deserve.
At TakeAction Minnesota, we believe every person has inherent worth and dignity. We all deserve care and the tools we need to meet our highest family responsibilities. No one should have to choose between caring for themselves or a loved one and earning a paycheck. The COVID-19 pandemic has shown us that we are all connected – and that paid sick time is a public health issue.
That's why we're fighting to pass the statewide Earned Sick and Safe Time bill (HF7) this legislative session. Take action with us by emailing your legislators today. Ask them to support the bill, and don't forget to customize your message to make the biggest impact. 
Twelve states and D.C. have passed statewide sick time laws. In Minnesota, we've won local sick time ordinances in Minneapolis, St. Paul, and Duluth. Togetherwe can win paid sick time across the state, so no worker has to make the impossible decision of going to work sick, or missing out on a paycheck.
In unbreakable solidarity,
LyLy
PS: Itching for more action? 👀 Look out for our Caring Week of Action the week of the 14th. We'll have different actions for you to plug into each day to help build a more just and caring state.