My name is Kenza and I'm the public affairs director at TakeAction Minnesota. Today is the first day of the 2021 legislative session. We are thrilled to start this incredibly important session with members and partners across the state.
At TakeAction Minnesota, we believe in a deep democracy that works for all of us. With our members, we support policies that promote justice and democracy, and are grounded in core principles: in Minnesota, we care for each other and we believe every person has inherent worth and dignity, no exception. We know that when everyone pays their fair share in taxes, we have enough for all.
In 2021, TakeAction Minnesota will continue to support a broad range of issues that support the multi-racial working class and a people-centered democracy. Issues around care, climate justice, and COVID19 relief and recovery are at the top of our agenda. Every day through this pandemic, we've seen how institutional racism, gender oppression, and unchecked corporate power has exacerbated inequality and injustice. Our fates are tied together and when we organize, we have the power to create a better future.
While there are many issues TakeAction supports and organizes around, there are several policies we will be especially focused on this session:
Passing a MinnesotaCare Public Option. Ensure everyone has access to good, affordable, publicly-controlled health insurance regardless of age, income, or immigration status.
Ensuring everyone has access to affordable medicine. Establish a Prescription Drug Affordability Board to rein in out of control prescription drug costs that hurt all of us. In 2021, Minnesota can join states across the country lowering prescription drug costs and ensuring no one has to worry about price-gouging of life saving medicine.
Care for all. Invest in 21st century care infrastructure by supporting Paid Family & Medical Leave, Earned Sick and Safe Time, child care, and long-term care insurance. TakeAction will be especially focused on passing statewide paid sick days in 2021.
TakeAction has a long history working on health care issues with our members (with lots of wonky policy work behind the scenes!). We never thought our next chapter in health care – passing a MinnesotaCare Public Option and lowering drug costs – would happen during a global pandemic. There's no doubt, now is the time.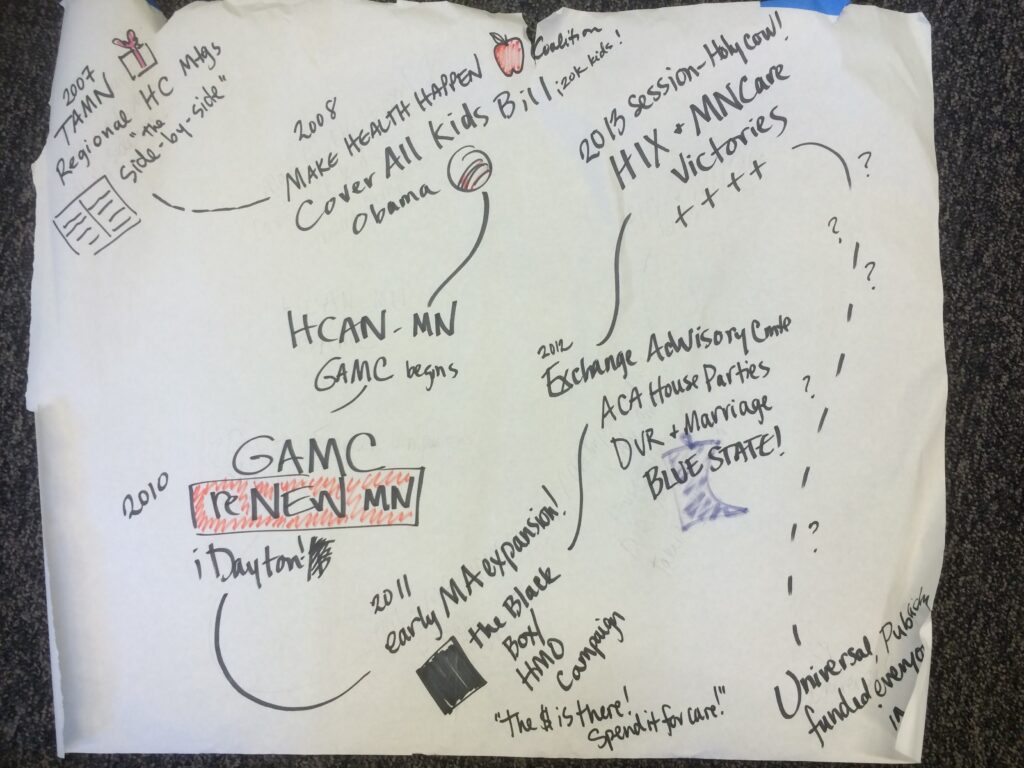 We can make real progress together this year. Stay connected and get ready to take action with us this legislative session. Text ACTION to 79606 and sign up for our emails. Follow us on Twitter and Instagram.
In solidarity,
Kenza