Care, Climate, COVID-19 Relief
and a people-centered democracy
This election season, voters across the country made their voices loud and clear electing Joe Biden and Kamala Harris. In Minnesota, a statewide, multi-racial voting bloc decided to elect new progressive champions in the state House and Senate. While Minnesota will hold the only divided Legislature in the Country in 2021, progressives flipped seats in the state Senate. The state Senate GOP has only a one seat majority.
What We're Fighting For
At TakeAction Minnesota, we believe in a people-centered democracy that works for all of us. From the State Capitol to Congress and City Halls, we organize for policies that promote justice and equity, and are grounded in core principles: in Minnesota, we care for each other and we believe every person has inherent worth and dignity, no exception. We know that when everyone pays their fair share in taxes, we have enough for all.
In the 2021 legislative session – and under the new Biden Administration – TakeAction Minnesota will continue to fight for policies that support the multi-racial working class and promote a people-centered democracy.
2021 State and Federal Priorities
TakeAction Minnesota's 2021 policy priorities include action on care, climate justice, and COVID19 relief.
Care for All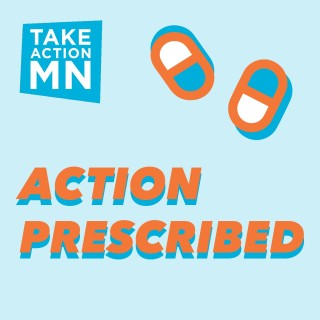 Access to Affordable Medicine – Stopping price-gouging, establishing a prescription drug affordability board, Unified Pharmaceutical Benefits to negotiate prices of publicly purchased medicine in Minnesota
Expanding MinnesotaCare – Expanding access to public health insurance through a MinnesotaCare Buy-In and fixing the MinnesotaCare Family Glitch
Universal Family Care – Creating a family-friendly Minnesota by fighting for Paid Family & Medical Leave, Paid Sick Days, Child Care, and Long-Term Care Insurance
People-Centered Health Care – Ensuring COVID19 vaccines and testing is free and accessible for everyone, no exceptions, codifying ACA standards in state law, supporting Black maternal health, abortion care, patient protections and more
Climate Justice
Clean Energy and a Just Transition – We support a just transition to a clean energy future, legislative and executive actions like the clean cars initiative to protect our air, land, and water and prevent further damage to our environment. TakeAction is a proud member of Minnesota's 100% Campaign.
A Green New Deal – TakeAction supports commonsense legislative and executive action that protects our air, land, water, and future. We need a federal Green New Deal to reduce greenhouse gas emissions and create high-paying jobs in industries like care.
COVID-19 Relief
A People's Bailout – The U.S. is facing compounding public health crises of COVID-19 and systemic racism, as well as an economic crisis hitting women, Black, Indigenous, and people of color, and working class families the hardest. To date, the GOP U.S. Senate has failed to pass a meaningful second COVID-19 relief bill. We need an inclusive COVID-19 relief bill that is by and for the people and leaves nobody out.
Care and COVID-19 Relief – We are an abundant nation and have the resources to ensure everyone has what they need to be safe, stable, and healthy. TakeAction will fight for a range of state and federal COVID-19 relief measures including: free and accessible COVID-19 treatment, testing, and vaccines, canceling rent and mortgages, UI benefits, universal family care, benefits for essential workers, Homes for All, Medicare for All and more.
In addition to care, climate, and COVID-19 relief, TakeAction supports a range of initiatives that advance justice and democracy including: drivers licenses for all, fully-funded public education, re-imagining community safety, restoration of voting rights, legalization of marijuana with record expungements, housing, unions for all, and dignity at work legislation to address sexual harassment in the workplace.
Get connected. Text ACTION to 79606.