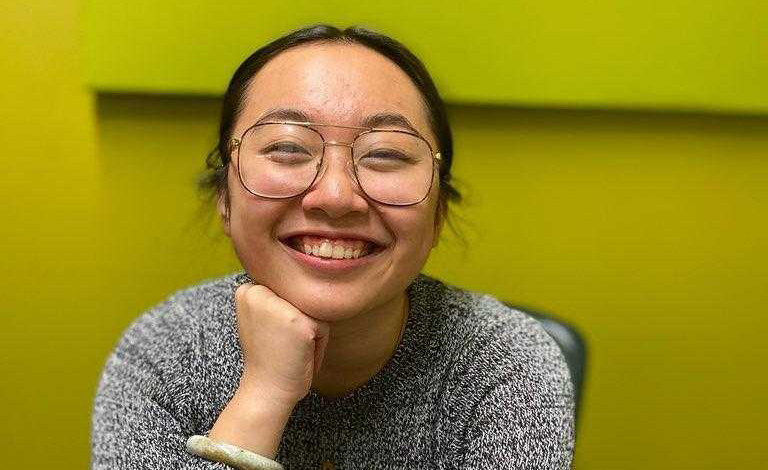 TakeAction Minnesota Community,
As I shared in my last email, I'm leaving TakeAction Minnesota to manage a Minneapolis City Council campaign. This is the last email you'll receive from me, and I'm leaving you in good hands.
My coworker, Jessie, will be authoring these emails now. Learn more about Jessie by reading her blog on the Lunar New Year and what she's finding hope and power in. Give her a warm welcome.
One last gift from me to you: coloring sheets!
Last year, I was asked to participate in a panel on sustaining ourselves and our movements by Carolyn, from The Alliance. Get the recap on our discussion. I was delighted when Carolyn shared that she worked with heather c lou, a local artist I admire, to make coloring sheets from what panelists shared. You'll see that the coloring sheet attributed to me says, "At the root of what is keeping me alive and our community alive – is community care."
I try not to worry about most things these days because I know that my community – our community – will care for me.
When I say that, what do you feel in your body? Do you believe that? Do you believe that when you are at your lowest, when you don't have enough, when you need magic, that extra bit of brightness in your life, that your community will hold you?
To fully believe in community care, it took believing in me. And believing in me didn't happen until I had an "us" with me. It took a lot of losses, struggling, celebrating, and investment from others for me to believe that together, we do indeed win. I had to get really vulnerable with myself and others to be cared for. I mucked up a lot to be in better and right relationship with people. Because of that, I'm here.
But I'm not here alone. I've got my community and our abundance with me. Knowing that makes me so much braver. I step lighter, love deeper, and practice hope fiercely because of all of you.
At TakeAction Minnesota, we're building a political home together. Our home is rooted in abundance and care. We hope, dream, and imagine new worlds together. I've seen the things we can do when we get in formation: advance people-centered narratives, raise money for our community, swear in progressive superstars, and build collective power.
So, this is your invitation from me. Join us. Together, we're going to build a future where everyone lives a life of dignity, joy, and safety. Give $10 today and become a TakeAction Minnesota member.
Allow yourself to get organized. I did, and it changed my life. Soon enough, you'll be organizing others. But, you can't do this work alone. You won't go far.
Mariame Kaba says that everything worth doing is done with other people. By joining TakeAction Minnesota, you'll be part of an organization. Organizations are central to our movement ecosystem. They allow us to struggle together, learn from and with each other, collectivize our funding – and when we win – celebrate together.
We need each other. I've learned that solidarity is how we win. Solidarity is what gets us through tragedy and heartbreak. Solidarity is how we dismantle white supremacy. Solidarity is how we take care of each other.
Take a courageous step and commit to community and solidarity today. Be part of our political home. Become a TakeAction Minnesota member. I believe in you. I believe in us.
Until we meet again,
LyLy
A few photos from my time with TakeAction:
Images from top left, moving left to right:
My favorite TakeAction Minnesota member, Imogene. She added the pom poms after a late night of phone banking for Bernie Sanders.
This was the first event I supported as a TakeAction Minnesota staff member. It was about political healing, a framework that changed my life.
One of my sweetest political memories. Nelsie's votes had to be counted and redistributed because Saint Paul has ranked choice voting. This was the moment we knew Nelsie had for sure won. I'm hugging Cindy Yang, another Hmong woman I often co-conspire with, and Nelsie.
This is from last year's annual meeting. I helped facilitate a training. I was really nervous. I'm a much better facilitator now, and I have TakeAction Minnesota to thank for that!
July 9, 2018 was my first day at TakeAction Minnesota. I came early and took a walk around the office. I spotted this flower on my walk.
Some of the brightest people in politics work at TakeAction Minnesota or are alumni. Left to right: Cindy Yang, LyLy (me), Aisha Chughtai.
I've met lifelong friends here at TakeAction Minnesota. Left to right: Cindy Yang, LyLy (me), Patrick Burke, Bahieh Hartshorn.