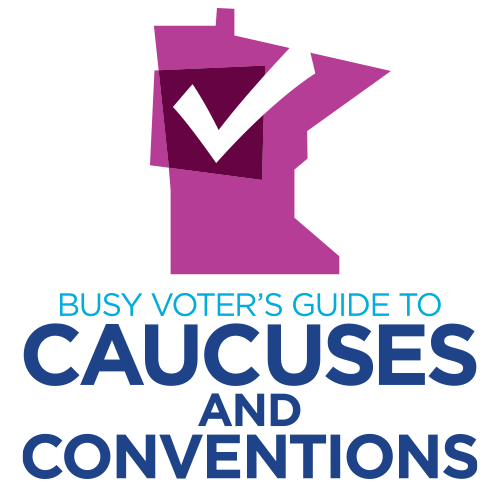 This year, voters have a once-in-a-generation opportunity to reimagine Minneapolis as a city where each and every person, family, and community is safe, successful, and able to live in joy and abundance. And if you're registered to caucus, you get to start making your voice heard right away.
The choice before us — between transformational leaders who are ready to put Minneapolis back on a path toward safety, justice and prosperity for all; vs. the slate of politicians who represent failed leadership and the status quo — have brought us to a historic crossroads. We can reimagine and rebuild our city, or we can continue to rely on violent systems designed to harm Black, brown, Native and poor people.
Corporate special interests and media, along with entrenched bad actors like the Police Officers Federation, are banking their money and energy on their politicians' finger-pointing and fear-mongering. They've found candidates that openly endorse and embody the failings of executive leadership, the prioritizing of investments in corporate profits at the expense of the people of our city, and the deteriorating relationship between City Hall and our community, that have characterized Mayor Frey's tenure.
We can put Minneapolis back on a path toward justice by electing leadership that sees the inherent worth and dignity of every person.
This year's election is the most accessible — and, with your help, the most people-powered — in our recent memory. For the thousands of us who registered to caucus, that started last week with voting for delegates to represent us at the critical June DFL conventions.
If you signed up to be a delegate and there is a delegate election in your precinct, you should have received a ballot on May 18. The ballot will list the declared delegate candidates for their subcaucus, and a link to the collected delegate statements. Attendees may vote for up to the number of delegates allotted to their sub-caucus. If you haven't already cast your ballot, make sure to vote by midnight on Sunday, May 23.
The delegates we select this week will decide which candidates to endorse, so if you signed up to be a delegate, your voice is potentially that much more powerful and important this year.
At the conventions, delegates (and the folks they represent) are empowered to join together to ensure the party endorsements empower progressive, people-centered candidates.
This year, all 13 City Council seats and the Mayor's office are up for election, along with several other citywide positions (and two critical ballot amendments!). Minneapolis knows firsthand that elections have severe consequences, and these crucial decisions about who will run our city have already begun.
The candidates we have endorsed know Black lives matter and they are prepared to act to ensure every family in every neighborhood is treated with respect and dignity by a Department of Public Safety that builds real partnerships in every neighborhood, because it is accountable to leaders in every neighborhood.
Our endorsees support investing in our communities as we reimagine public safety, and ensuring everyone has access to comprehensive, quality healthcare, strong and equitable public schools, affordable housing, and fresh, nutritious food. They are ready to take on the status quo and co-govern with us and with other elected leaders for the just and equitable future we know is possible.
Every aspect of the 2021 DFL caucuses and conventions are 100% virtual. That's exciting because attending lengthy in-person caucuses wasn't previously an option for many people. With the caucus underway, it's important to get informed and get involved in the process! Here's the timeline:
✅ If you registered for the caucus, you can support those leaders by voting for delegates who share your views to represent you at the conventions May 18th through May 23rd, and we can all do our part by talking to our delegates and neighbors about why we need the right leadership to reimagine Minneapolis.
✅ Balloting for Ward Conventions to endorse City Council Candidates will take place between June 2nd and June 8th. Delegates will receive their ballots by email or text. Results will be announced on June 11th.
✅ City Convention balloting to endorse candidates running for Mayor, Park Board, and Board of Estimate and Taxation begin on June 9th and continue through June 15th.
✅ Delegates will receive their ballots by email or text. Election results are announced on June 19th.
We believe in people-centered governance and advance policies that promote justice & equity, and are grounded in core principles: we care for each other and every person has inherent worth and dignity, no exceptions. Let's join with our neighbors in taking this historic opportunity to reimagine Minneapolis.