Hold the Line + Hold Each Other. Strikes WORK!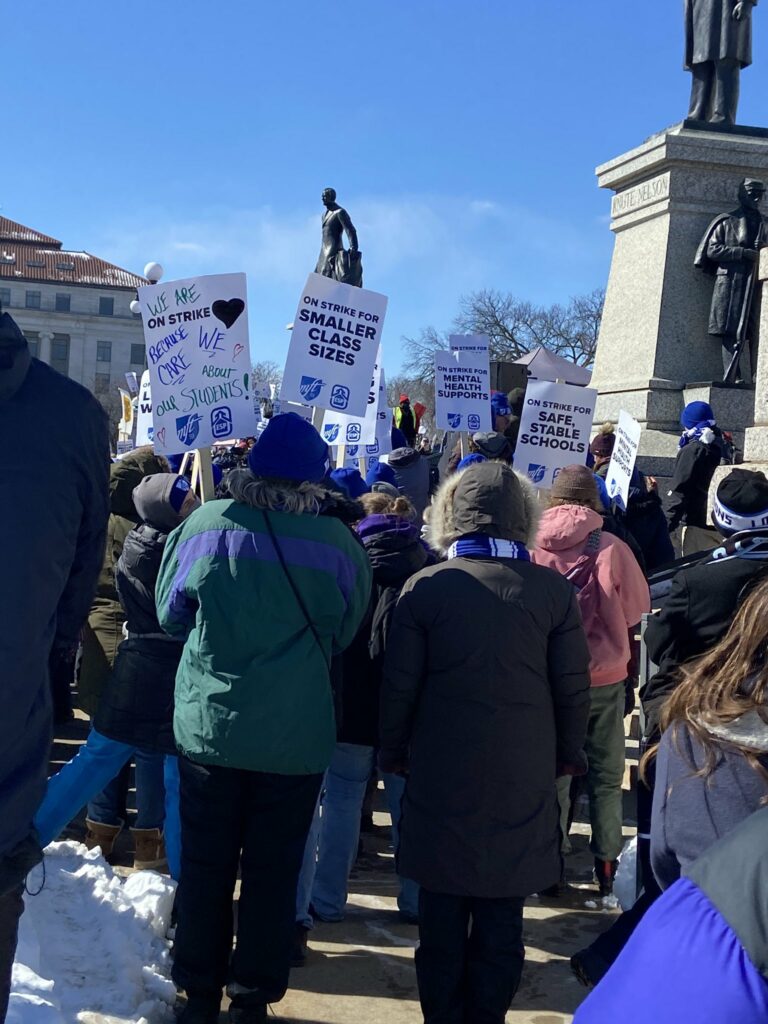 Last week, just two short days after filing their 10-day strike notice, Minneapolis Public Schools (MPS) food service workers with SEIU Local 284 landed a historic tentative agreement (TA) with
I've been thinking a lot about the Tiger King part of the pandemic. I'd just landed my job here at TakeAction, and I was painting my friend Maddy's kitchen and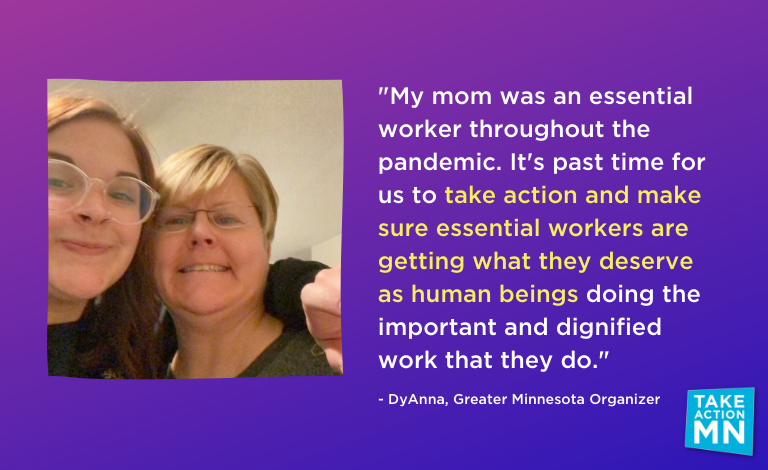 It's been two years since we started calling frontline workers "essential" as they kept our state running during the pandemic. They showed up every day, including without proper personal protective equipment (PPE) for most of the first year of the pandemic. These nearly 700,000 health care workers, educators, food service workers, janitors, security officers, government employees, meatpackers, and more risked their lives to go to work, while hundreds of thousands of Minnesotans have gotten sick and nearly 10,000 have died.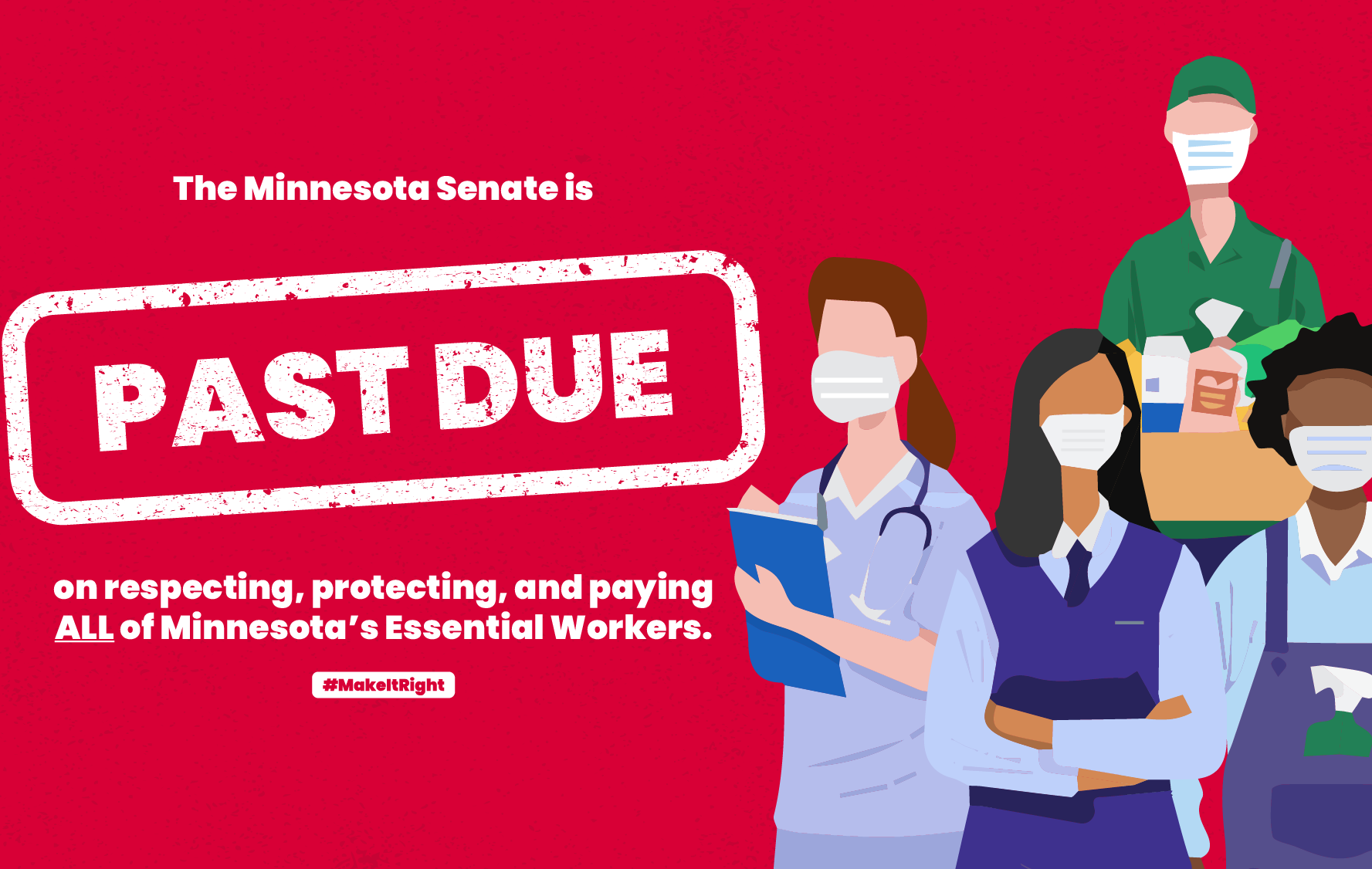 We have enough for all. With more than a $9 billion dollar state budget surplus, it's time for the state of Minnesota to fully fund education, so every child has an equal opportunity to receive a high-quality education and thrive – now, and into adulthood. The money is there to give all students and educators – across the state – the resources they need.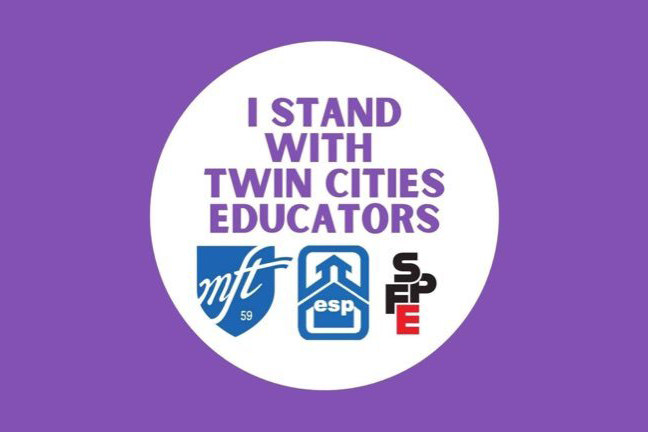 This is the story of the moment when I decided: Enough is enough. I'm going to find Central Minnesota neighbors who will stand beside me against Trump and Trumpism, for communities that protect, include, and value everyone — across race, gender, sexuality, immigration status, income, and disability.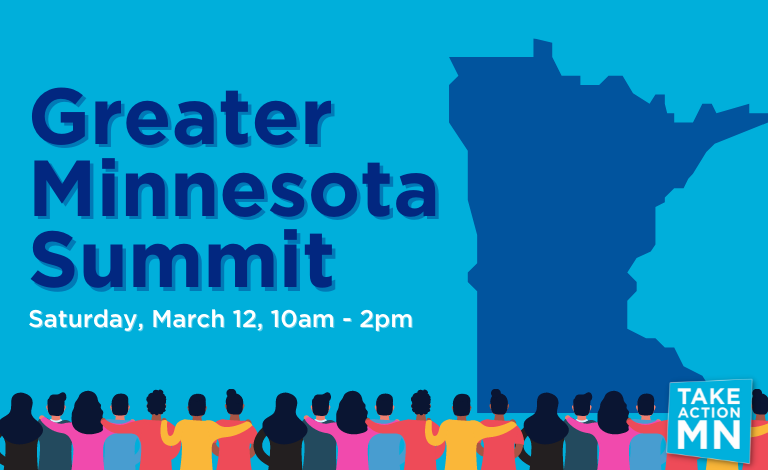 Those of us who live in northern Minnesota and have progressive political opinions need a political home.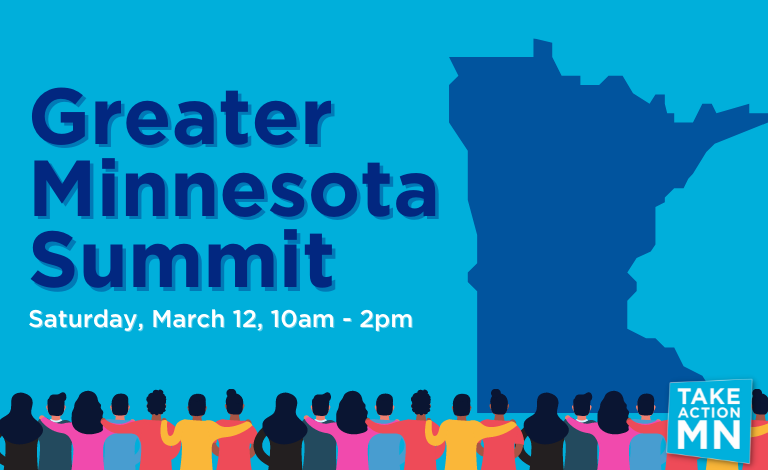 If you haven't met us before, we're TakeAction organizers DyAnna and Cierra. Here's why we care about building power with you in Greater Minnesota – and why we want to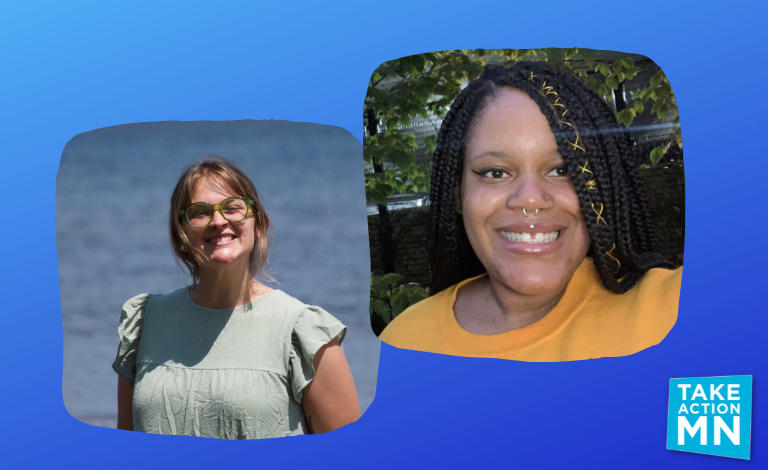 Join us at the Greater Minnesota Summit on Saturday, March 12 from 10am to 2pm via Zoom. As the Right tries to divide us by stoking fear and misinformation in