Minneapolis is United for Change
No matter our race, income, or side of the city we're from, Minneapolis is united for change. This election season, we're ready to elect a new Mayor who has the care, courage, and drive to lead Minneapolis in its next chapter. TakeAction Minnesota is proud to join a growing number of progressive organizations who have endorsed Sheila Nezhad and Kate Knuth for Minneapolis Mayor, a race that will be decided through ranked choice voting.
The path to winning is simple:
✔️ Rank Kate and Sheila 1st or 2nd on your ballot for Mayor.
❌ Don't rank Jacob Frey (the lowest ranking candidates get dropped).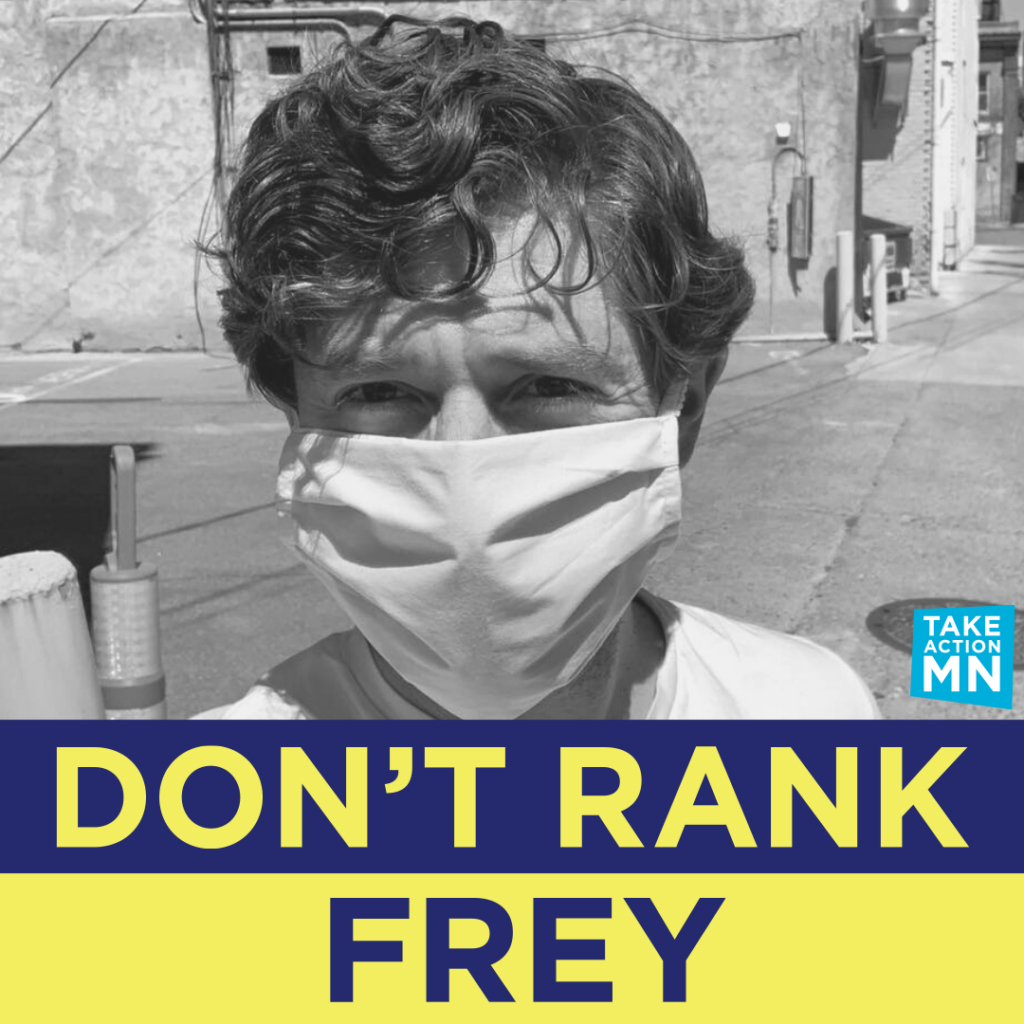 5 Reasons to Leave Jacob Frey Off Your Ballot
After four years in office, Mayor Frey has failed his test of leadership. Instead of leading with courage, Frey has stayed aligned with corporate interests, conservative operatives, and the deeply problematic Operation Safety Now PAC. Voting starts September 17. Here's why we're telling everyone in Minneapolis #DontRankFrey.
Jacob Frey failed his campaign promises.
Frey's four years in office can best be described in one word: failure. Failure to keep his promises to end police murders, to improve police-community relations, and to end homelessness in Minneapolis. Mayor Frey has had an entire term to address these issues. This summer, we witnessed police murder with impunity, the relationship between our community and the police is exceedingly strained, and the number of people without a stable house continues to grow. It's time we elect a leader who will drive progress instead of standing in its way.
The people of Minneapolis are doing more to hold MPD and hedge-fund landlords accountable than Mayor Frey.
No matter our race, income, or zip code we all deserve to live in a city where we feel safe, secure, and our that our lives are valued. Whether it's addressing a racist, brutal system of policing or ensuring we can afford to stay in our homes, we deserve a Mayor who will fight for real solutions. Frey has made it clear: he will talk, but he won't lead.
While tens of thousands of Minneapolis residents came together to propose a new Department of Public Safety and changes to allow for rent stabilization, Frey opposes both charter amendments. The people of Minneapolis are doing more to hold MPD and hedge-fund landlords accountable than Mayor Frey.
This November, Minneapolis residents will finally be able to have a say in how we keep our city safe. The proposed Yes for Minneapolis charter amendment would establish a Department of Public Safety that uses a public health approach to address safety and would remove charter language that gives the mayor complete power over the department. This new department will expand our tools for safety by employing mental health professionals, violence interrupters, social workers, and other community-based experts in our public safety and emergency response system. Minneapolis residents are calling for change and accountability but Jacob Frey opposes the proposed amendment – and tried to use his executive veto power to add biased language to the ballot question.
This summer, Jacob Frey vetoed a proposed ballot initiative that would allow voters to directly approve rent-control measures. Minneapolis deserves a leader who listens to and works with our community, not one who undermines massive calls for change.
Jacob Frey has failed his promise to make Minneapolis safer.
Four years ago, Jacob Frey pledged to make Minneapolis safer. But instead of joining Minneapolis residents working to expand our tools for public safety and address police violence, Frey has stood in the way. As a city councilor running for mayor in 2017, he blamed the former Mayor for rising gun violence, strained police-community relations, and Minneapolis "being in the news for all the wrong reasons." By his own logic, he's failed.
Jacob Frey has failed to hold MPD – which is under state and federal investigation – accountable.
Jacob Frey says the police report exclusively to him. The residents of Minneapolis must then blame Frey, exclusively, for his failure to hold MPD accountable for its persistent pattern of racism and brutality, efforts to protect its most violent and abusive officers, violence against peaceful protesters, including brain injuries from MPD's use of 'less lethal force', and maiming of journalists. As reported in the Star Tribune this summer, Frey stated he supports MPD investigating its own corruption. Over the past four years, Jacob Frey has failed to create any substantive change in the policies or the culture of the Minneapolis Police Department, and has failed to hold the only department that reports exclusively to him accountable. We will not re-elect a mayor who has let a militarized police force operate with impunity.
We have the power to elect a new leader who's ready to lead Minneapolis with a fresh vision forward.
Minneapolis needs a fresh start. This fall, we have the power to elect a leader who will create a Minneapolis where all of us have a chance to live happy, safe, stable lives. Sheila Nezhad and Kate Knuth have the experience and the vision to lead Minneapolis towards a more equitable future. They both support policies brought forward by thousands of Minneapolis residents like the Yes 4 Minneapolis public safety amendment and the rent stabilization amendment, that will move our city forward. Our next mayor will embrace our movement to create a Minneapolis where everyone can be safe and thrive. Learn more about Kate Knuth and Sheila Nezhad here.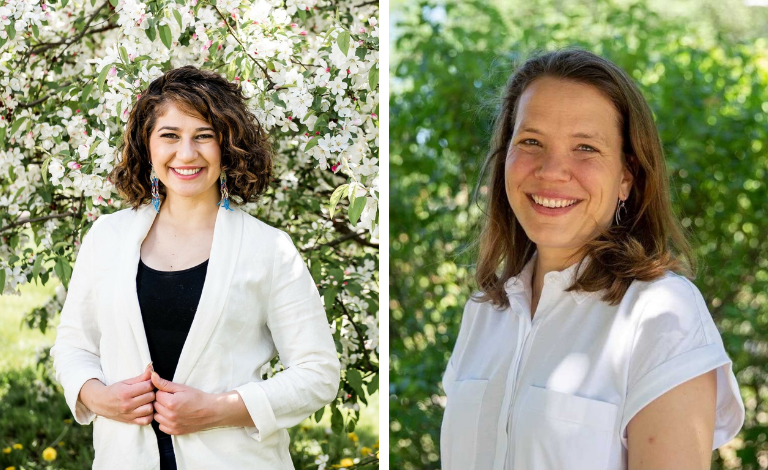 #DontRankFrey
These are our reasons for leaving Frey off our ballot. What are yours? Send us an email at info@takeactionminnesota.org with the subject line: #DontRankFrey. We'll post your answers on Instagram. Make sure to include your username so we can tag you.