Sign up now to join TakeAction Minnesota's Virtual Election Season Kickoff Party
At TakeAction Minnesota we know the power of the people. There is nothing more powerful than when we come together with a shared purpose and intention.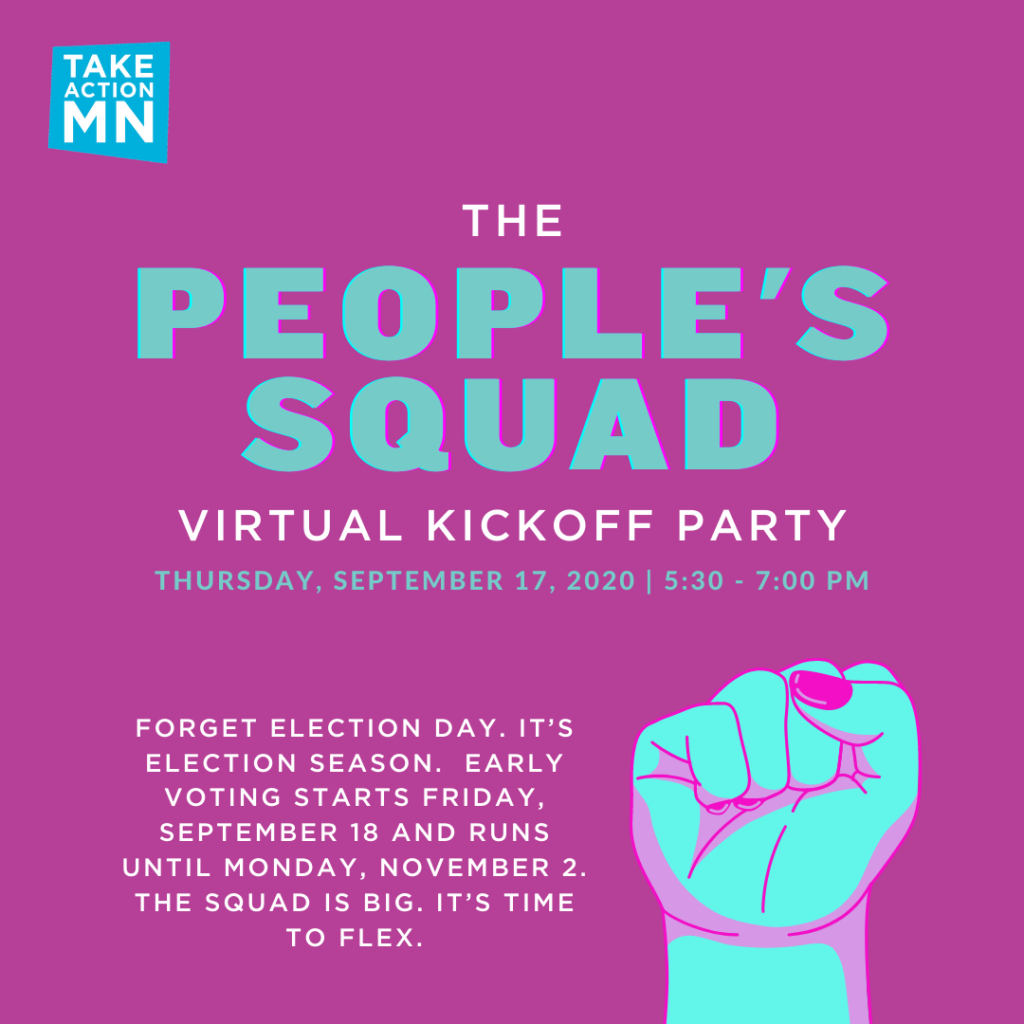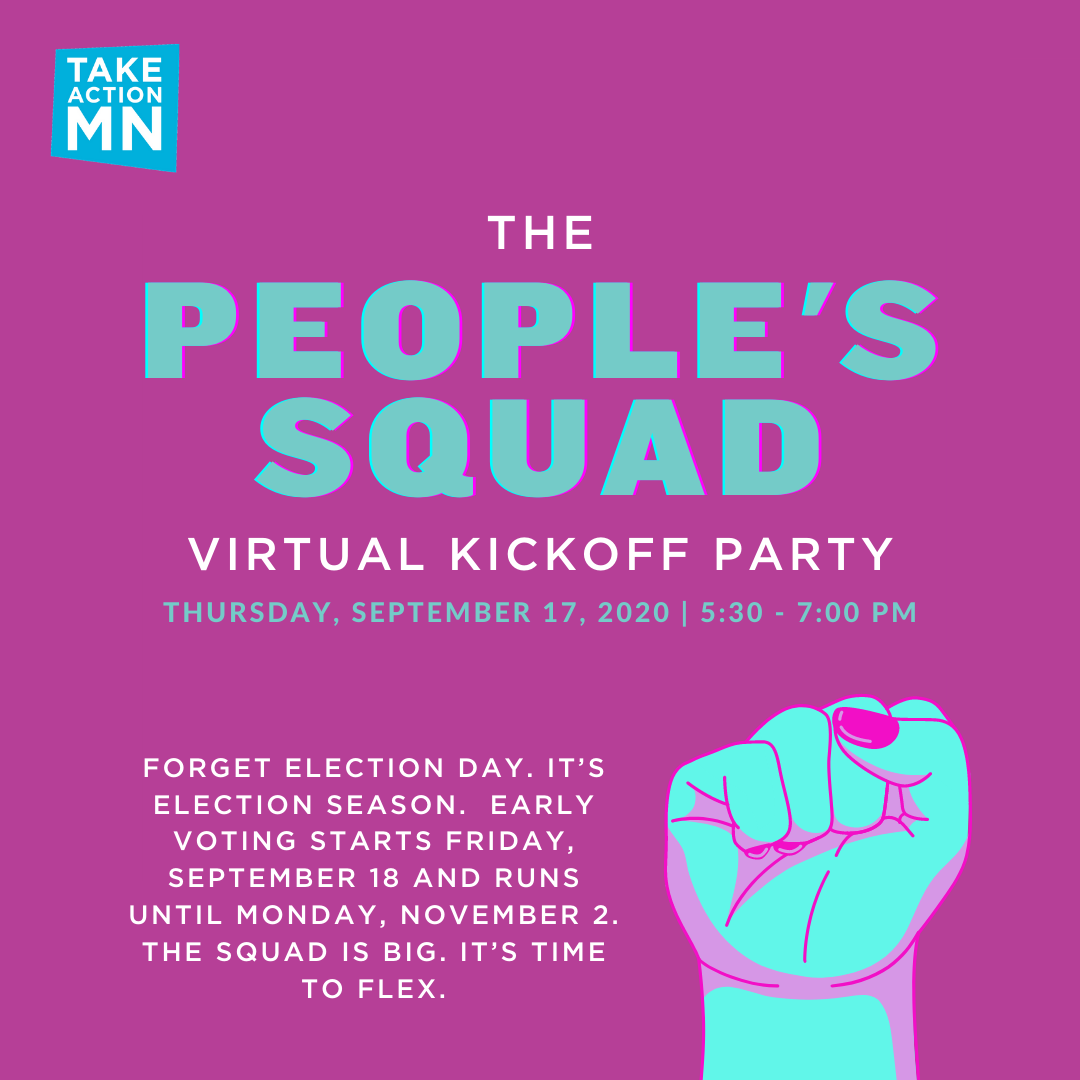 Right now, it is all about ELECTION 👏 SEASON. 👏 And it's all hands on deck.
Sign up right now to join The People's Squad Virtual Kickoff Party on Thursday, September 17 from 5:30 – 7:00 p.m. Learn about our campaigns, hear from special guests, and get plugged into the action.
As a squad, we're running together this election season to make sure all our voices are heard and votes are counted. Election season starts on September 18 and goes until November 3.
Join the #PeoplesSquad this election season. Get ready. Get excited.
Sign up now for the Virtual Kickoff Party on September 17.
The squad is big. It's time to flex. 💪 See you on the 17th!
In solidarity,
All of us at TakeAction Minnesota