I'm Claudia, co-chair of TakeAction Minnesota's political committee, and I'm writing to share big news: We're proud to endorse Kate Knuth and Sheila Nezhad for Minneapolis mayor. 🎉 This is the first time we have ever made a dual endorsement.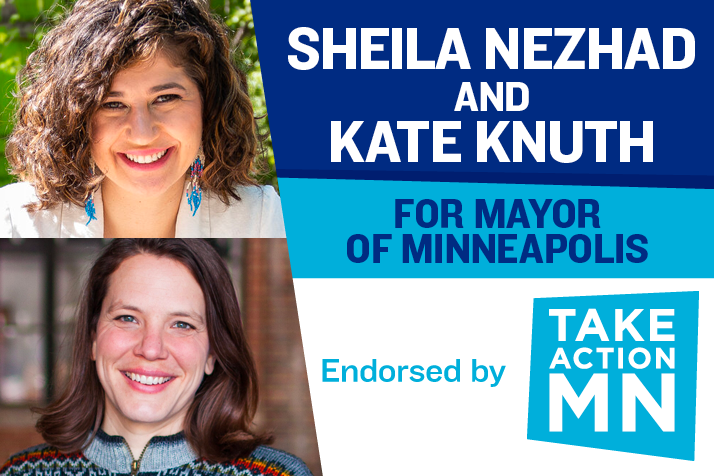 Sheila Nezhad, an organizer with Reclaim the Block, is a deeply respected community leader with policy expertise and an unapologetic vision for public safety that's rooted in care and life-affirming policies. She knows that change comes from the people – and that's who she's working for (not developers or big corporations).
Kate Knuth, a sustainability scientist and former state representative, is ready to work with the people to advance racial justice and act on climate change. She previously served the people of Minneapolis as the city's first Chief Resilience Officer and is an expert on pressing climate issues and shares our vision for public safety.
Both Sheila and Kate support the ballot amendment brought forward by 20,000 voters to create a new department of public safety and are running to lead Minneapolis on a new path forward.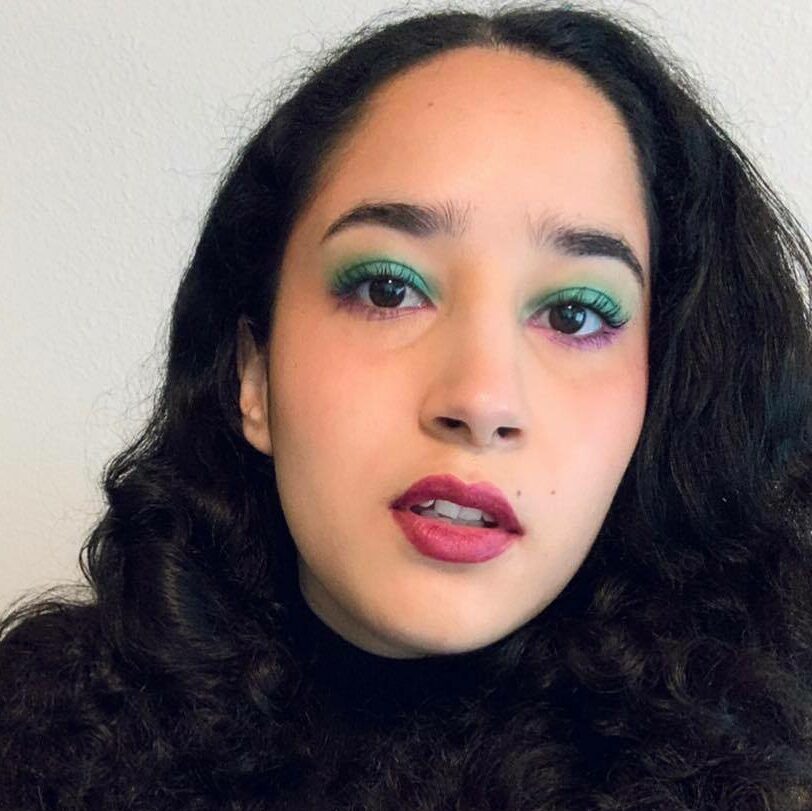 Our member-led endorsement makes a clear statement: we're united for change. We want a progressive mayor that works with the people to create the better future we deserve.
We're rejecting Mayor Frey's politicking and broken promises. In fact, when we choose our new mayor via ranked choice voting this fall, we'll be leaving Frey off our ballots.
Our movement for a Minneapolis where everyone can be safe and thrive – no exceptions – is bigger than any one leader. We have a moral responsibility to work together to address the pressing problems facing our city, including a violent police department that is killing our Black and Brown neighbors and urgent climate action. But to be successful, we need a leader who will work with us – not against us – to build a safe and healthy city.
Now is the time to take action. Make your contribution of $10 or more now in the next 48 hours and spread the word so we can reach our goal of 100 Minnesotans acting with us to elect Sheila or Kate.