Minnesota Climate and Care Day of Action
September 10, 2020
Free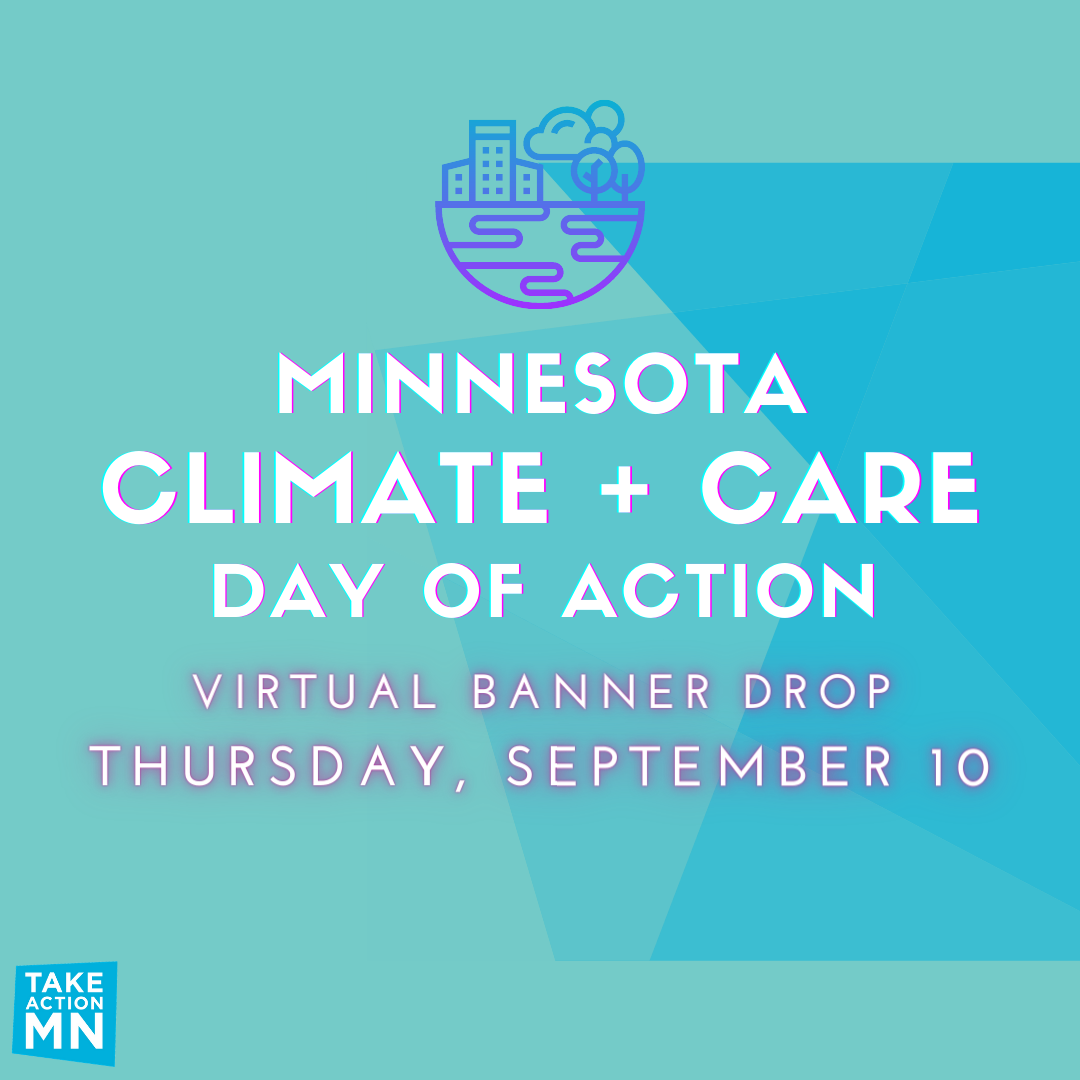 Take action to get our Representatives in Congress to fight for a society and economy where all of us can thrive!
Join us for a statewide banner drop on September 10th where participants show what a just jobs program that centers care and climate means to our communities.
Minnesotans around the state will create a banner and photograph themselves with it in a place that is meaningful to them. We'll then share our photos on social media with 
#TimetoTHRIVE
 to uplift the THRIVE agenda, and to celebrate rural/urban solidarity.
Click the ticket link to sign up (it's free) so we know you're participating!
In this moment of overlapping crises, the THRIVE Agenda presents a bold economic renewal plan that puts millions of people back to work building a more just, healthy, and equitable society.
The THRIVE (Transform, Heal, and Renew by Investing in a Vibrant Economy) Agenda is a road map to a just recovery — a congressional resolution with a plan to put millions of people back to work building an economy that prioritizes climate, racial, and economic justice.
Use these THRIVE prompts to create your banner!
What does transformation look like to you?
What can transformation look like in your line of work?
What does a vibrant economy look, sound, and feel like to you?