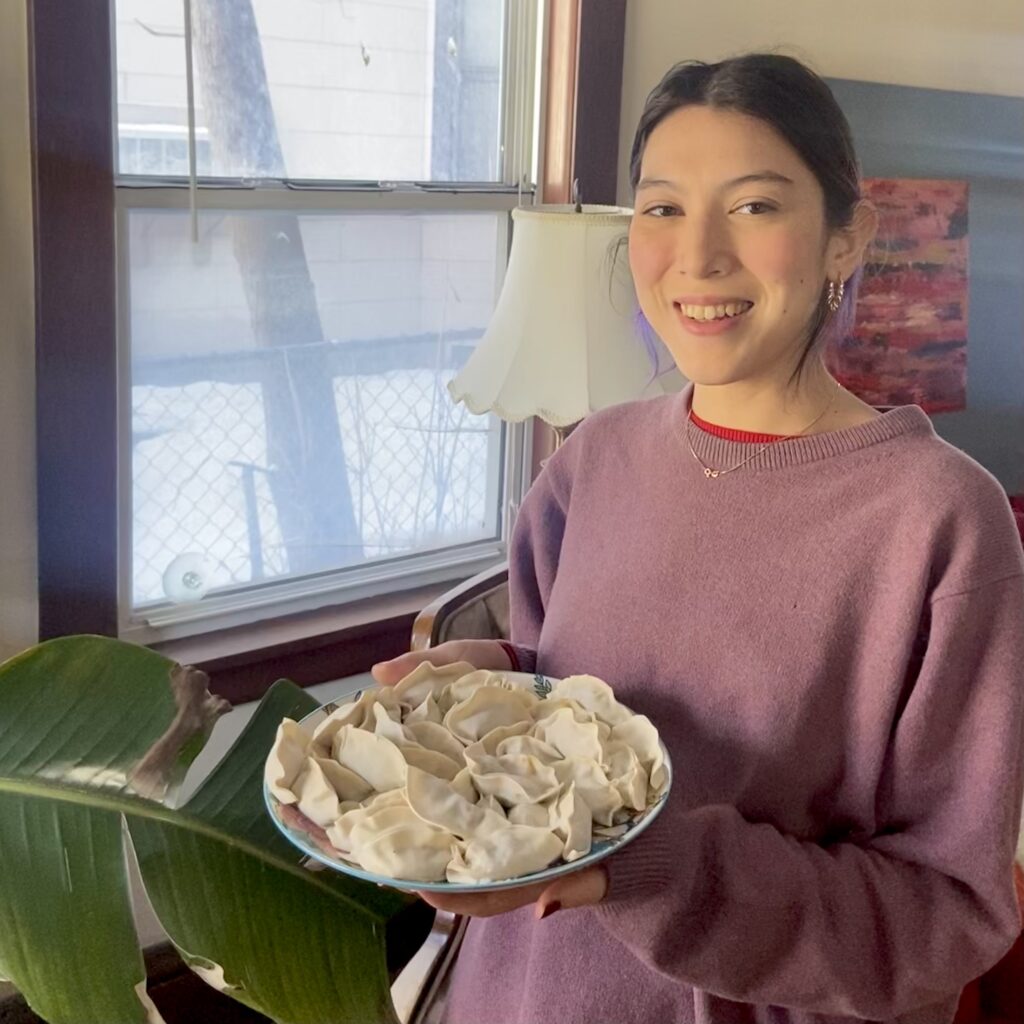 Happy Year of the Ox! Today, I feel ready to celebrate my identity, my heritage, and my family. I am third generation Chinese American on my mom's side, and ever since her parents (my grandparents) immigrated to this country, our family has been defining and redefining its relationship to our culture, and to what it means to be Chinese.
I don't have Chinese family or community in Minnesota. Celebrating Lunar New Year, to me, is a reminder of the importance in keeping rituals and celebrations for myself – and of holding them in love and solidarity with my family, friends, and AAPI community from afar.
Solidarity is more important than ever this year. We are experiencing a devastating rise in hate crimes against Asian Americans – particularly our elders. So I am thinking more about my family, identity, and community this week for those reasons too. I'm thinking about what coming together in solidarity really means – for me, it means that we ALL need to stand together against white supremacy. We can't endanger our communities by addressing this violence through policing. At TakeAction Minnesota, we're advocating for public safety that works for everyone, and for policies that don't leave marginalized groups feeling like they have to fight each other for scraps. Join us.
The first time I really understood racism was in the first grade, around this time of year. My mom came into my class to give a presentation on Lunar New Year. She carved wood blocks to teach me and my classmates how to print, and made food for us to eat. And then, that day, my classmates asked if we ate cats and dogs. Little boys ran around pulling their eyes in the corners, saying that they were Chinese. My mom asked them, "Do I look like that?" And they said no, but they still didn't stop.
I have been thinking about the Steven Yeun quote: "Sometimes I wonder if the Asian American experience is what it's like when you're thinking about everyone else, but no one is thinking about you."
Who does your antiracism include? Because there's room for all of us in it. Supporting Asian Americans isn't about enjoying our food, or our aesthetics, or (for Asian women) our bodies. How do you include us? How do you stand for and by us? What stereotypes do you hold, and how are you working to destroy them?
Happy New Year. I hope it brings us prosperity, joy, and peace.