I'm a landlord, activist, and ardent believer that people in Minneapolis need and deserve strong rent stabilization. Here's why.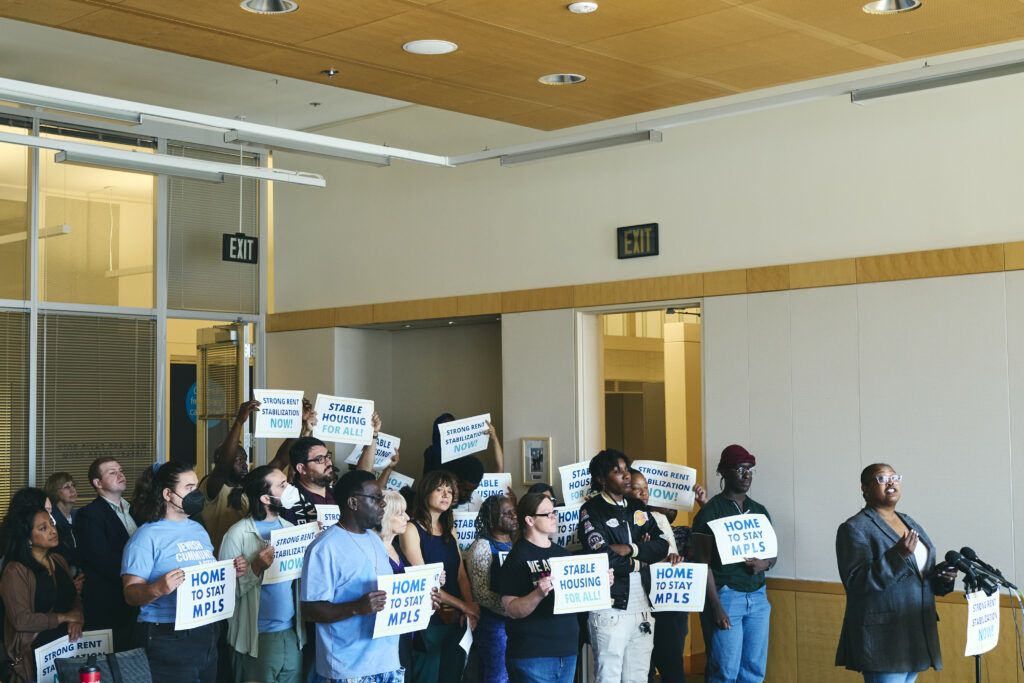 Rent stabilization protects people from steep, predatory rent hikes. It also ensures that we as landlords can still invest in and improve our properties while doing our part to help curb the affordable housing crisis, renting with integrity.
When I purchased my rental property in North Minneapolis, the tenants were paying $1,350 per month for three bedrooms and one bathroom, about 5 minutes from downtown Minneapolis. It was only after I fixed the broken toilet that the tenants had been using a bucket to flush, fixed the shower that could not be used because it leaked into the basement, and replaced the bug-infested refrigerator (along with other upgrades), that I thought $1,350 was a fair and sustainable amount to charge.
I have been financially successful as a landlord because I make sure that my tenants have a clean, well-maintained place to live. They know that I am there for them. When landlords put tenants first, you get positive outcomes. Tenants stay longer, they pay on time, and they treat the properties better.
Whether we rent or own our homes, everyone in Minneapolis deserves to be treated with dignity.
Last November, voters across Minneapolis came together and overwhelmingly voted YES on Question 3, making a clear demand for action from the City of Minneapolis to stabilize rents and keep people in their homes.
Right now, Minneapolis City Council, along with members of the Rent Stabilization Work Group are discussing a rent stabilization policy. Send an email to your Council Member and urge them to support strong rent stabilization that centers renters and promotes landlords that treat their tenants with dignity.
Our economy is increasingly stacked against people with the fewest resources. We need protections in place to prevent price gouging and rent hikes that force people out of their homes.
Yolanda Roth (she/her) is Strategic Partnerships Director at TakeAction Minnesota, a Minneapolis landlord, and a member of the Rent Stabilization Work Group for the City of Minneapolis. This blog post is adapted from remarks Yolanda delivered at a press conference hosted by Home To Stay on September 13, 2022.
Learn more about the movement for rent stabilization in Minneapolis. Check out the Home to Stay coalition.