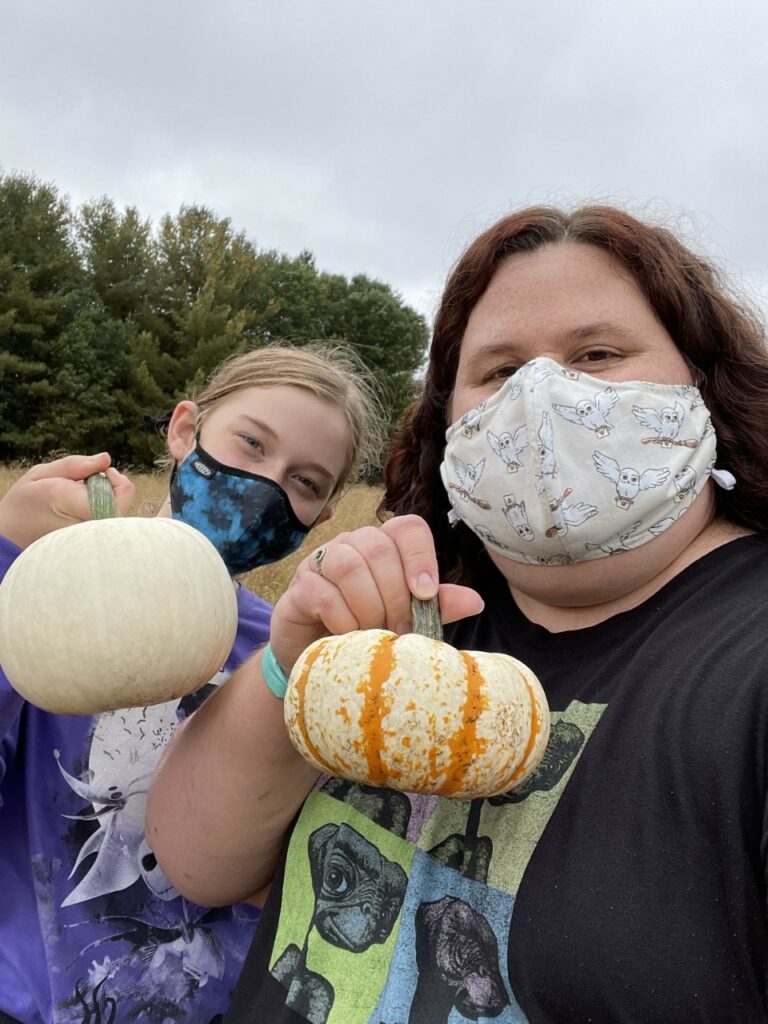 This is the story of how I realized that the ongoing attempts to divide Minnesotans over COVID-19 have never really been about masks or vaccines. Once I had that realization, I knew: for my kids and my community, I can't stay on the sidelines. I've got to connect with my neighbors, build power, and act.
It all started about a year ago. A student in our community was targeted with racist text messages, and the high school planned a walkout in solidarity. I remember thinking, "Good for them, if it wasn't for Coronavirus I'd be out there with them."
Around this time, I also started picking up on grumblings from my neighbors about the mask mandate, but we were under government order, so there wasn't much anyone could do other than complain and protest the Governor. I wasn't too concerned.
Then, May rolled around, and I started getting worried. A school board meeting about race equity turned into a circus. Parents were riled up, repeating talking points from Fox News pundits about "Critical Race Theory." Fear and anger were at the center of the discussion — not our kids and how we can ensure they feel safe, seen, and get an honest education that talks about the good and bad in our nation's history.
When August rolled around, there was talk about the schools dropping the mask mandate for Fall, so I wrote a letter to the board about my concerns. As I watched the live stream, again I noticed that fear and anger drove the discussion — not our kids' safety.
At that moment, I decided to take action.
Over the next few months, I joined a growing grassroots effort of concerned parents, teachers, staff, and community members in my area focused on bringing safety, equity, and honesty in the education of the kids in our school district.
The organizers of this group and I wanted to know who is behind the "anti" everything messaging. We discovered that the people pushing misinformation, disinformation, and division around the COVID-19 pandemic, and the people railing against racial and gender equity efforts in our schools, are the same people. We learned that right-wing think tanks and GOP politicians are targeting those community members, spreading lies and stoking anger to turn people out to the polls. Why? Those think tanks and politicians want to protect a status quo of laws that privilege white people, men, straight and cis people, and hurt people of color, women and LGBTQ+ people.
We have been feeling white supremacy in action. We hear it lingering under the surface of the arguments made — and as my neighbors and I continue to learn where these arguments came from, the more connections we find to Right-wing commentators and politicians in our community with white supremacist ties.
As I got more involved, I realized there is much more at stake than masks. What's at stake is equitable education that includes and values students from all backgrounds, building critical thinking and ensuring accuracy in what our kids are being taught, retaining awesome educators and support staff, protecting and including diverse families, amplifying the voices of our students and educators, and ensuring safety for all students and families in our community — across race, gender, sexuality, immigration status, religion, and more.
This year, my school district (Centennial school district in Central Minnesota) has four positions on the school board up for election. The parents and community members I'm organizing with decided that we need to flip the school board if we want to see positive changes for our children, teachers, and staff. It is apparent that the current school board does not have our kids' best interests in mind and they continually silence, oppress, ignore, and exploit the teachers and staff that are willing to make improvements. They ignore our emails, send canned or deliberately obtuse responses, and refuse our calls to meet to discuss the problems we are seeing in our schools that are deeply affecting our kids.
We're organizing to flip the school board because we need leaders who will tell us the truth, put our kids first, and make choices that protect all of us — Black, brown, or white. Imagine: If we had those kinds of leaders and we'd approached the pandemic collectively, with a united front, we could have saved hundreds of thousands of lives and had more family still with us at the dinner table.
Laura Gannon (she/her) is an Engineer, Mom, Fishkeeping hobbyist, and Cybersecurity Professional living in Circle Pines, MN. She's a member of TakeAction's Student Debt Cancellation Crew and is passionate about keeping our kids safe and healthy while giving them an equitable quality education.
Organize with Laura and others in Greater Minnesota for a future where everyone can thrive, no exceptions! Register for our Greater Minnesota team meeting on Thursday, April 7 from 6-7:30pm via Zoom.