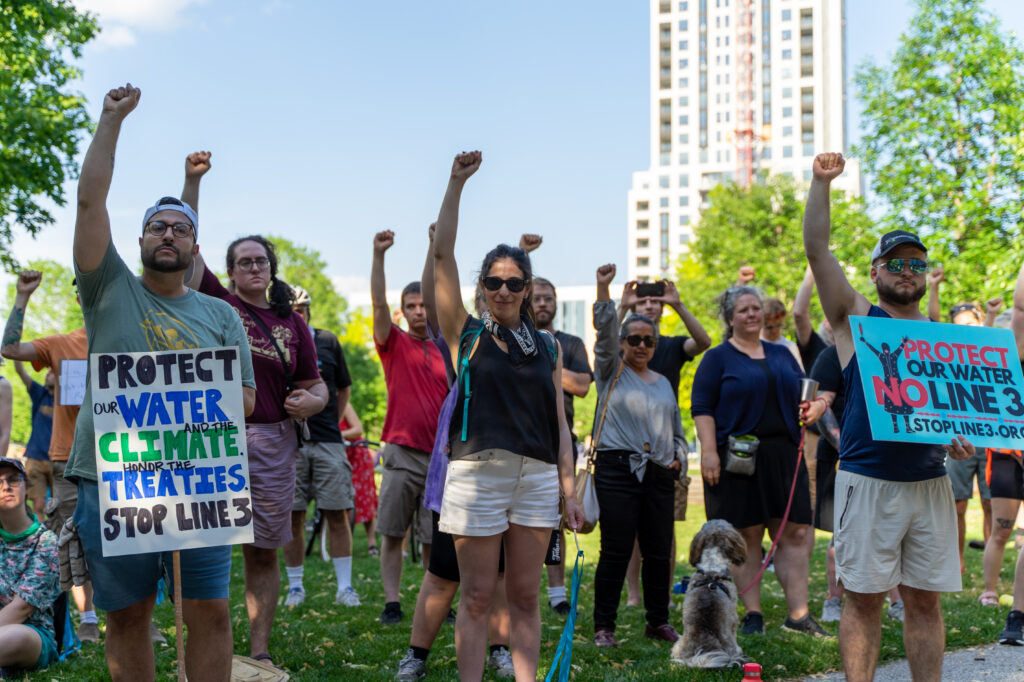 Two weeks ago, thousands of water protectors from across the country and around the world travelled to Northern Minnesota to act in solidarity with Indigenous leaders and take direct action to halt construction of the Line 3 tar sands pipeline. On June 7, hundreds of water protectors from the Treaty People Gathering put their bodies on the line in direct action, and hundreds more held space, amplifying calls to President Joe Biden, Governor Tim Walz, and other decision makers who have the power to halt construction right now.
Climate leader Halley reflected on her time at the Treaty People Gathering and in the movement to stop Line 3 saying,
"The Gathering centered Anishinaabe treaty rights and the treaty rights of all Indigenous people, reminding us that we are all treaty people, and as we fight for treaty rights, we must also uphold our treaty responsibilities. The sacred space that Indigenous leaders and invited allies held at the headwaters of the Mississippi is just that – the practicing of treaty rights and upholding of treaty responsibilities. Being invited into that space was a privilege, but it was also a responsibility. In being invited in, and in leaving, we must recognize and take on the work of fighting for treaty rights and an end to the environmental, police, racial, and gender violence that Line 3 brings. The fight to Stop Line 3 is not just about oil or about emissions. It is about the protection of the water and the land, of the treaty rights it violates, of the communities it threatens, and of the future it jeopardizes. From Minnesota to Palestine, occupation is a crime."
On June 10, the Twin Cities rose in solidarity with water protectors and Indigenous leaders and took action, marching Senator Amy Klobuchar's office and demanding she use her platform to speak out against Line 3 and pressure other elected officials to do the same. From Klobuchar's office, to the Governor's mansion, to the White House, our officials need to hear and respond to the will of the people.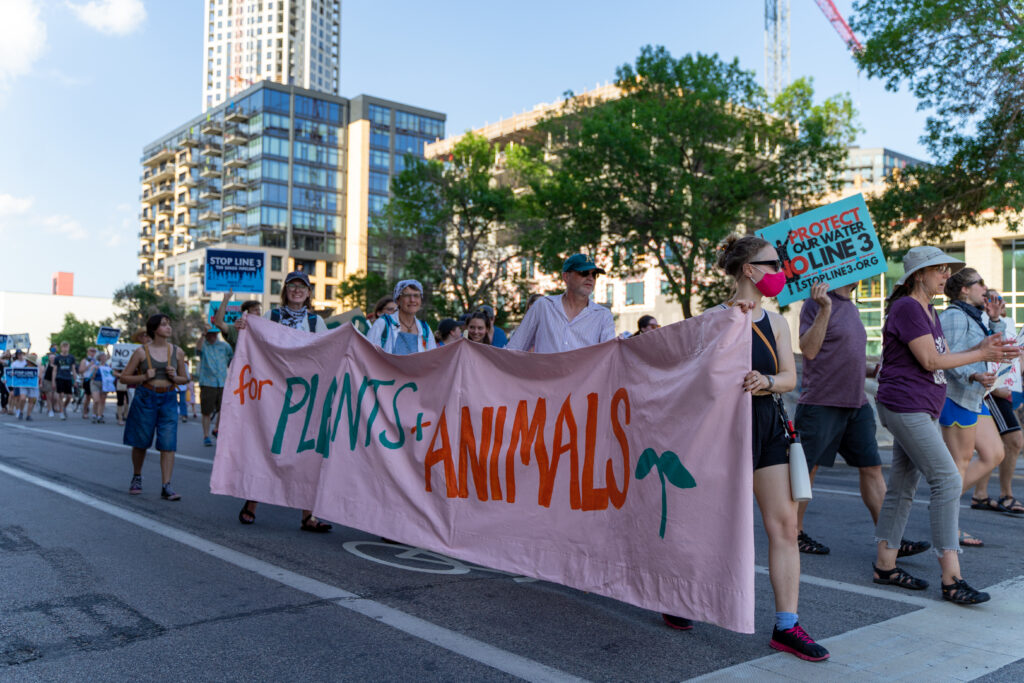 We say: It's time to divest from fossil fuels, honor treaties, and protect our water and climate for future generations. Refusing to acknowledge or stop Line 3 is an act of climate denial.
TakeAction climate leader Donna attended the Treaty People Gathering and spoke at our June 10th action, saying,
"I felt the power of water at the Treaty People Gathering at the Headwaters of the Great Mississippi River. Love and water brought people together to be in solidarity with Native peoples to Stop Line 3. We are all treaty people. The treaties allow me and my ancestors and my descendants to be here – on Native land. I have a responsibility to those treaties – to see that they are not broken."
#StopLine3 actions include babies and grandparents, and folks from across our state and country. We know that we need to act together, now, because this pipeline affects all of us. We all live on stolen land, rely on clean water, and know that we need to protect our climate for future generations to come.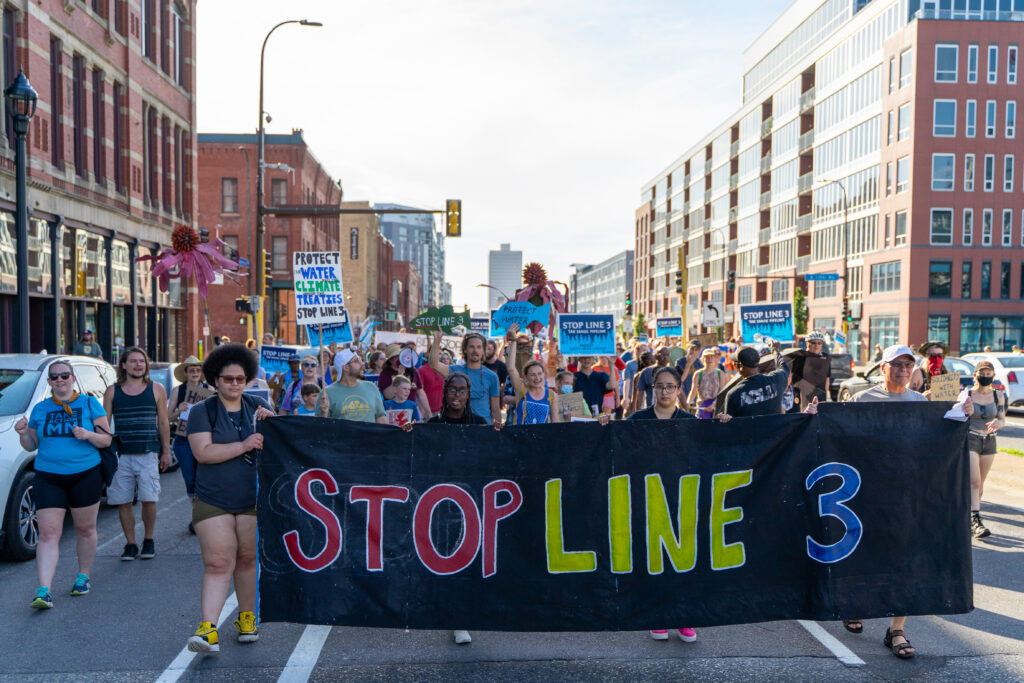 The fight to stop this pipeline and begin our just transition away from fossil fuels is far from over, and we need you in it. There are so many ways to plug in: