When times get tough we pull together.
Rent and mortgage is due on Friday.
Anxiety is building for Minnesotans across the state. Thousands of families lost work because of the COVID19 crisis. Many were struggling to make ends meet before the outbreak.
As we pull forward together, this is clear: we need a government who cares for us, and solutions that reflect the scope of the crisis people are facing.
Minnesotans are fortunate to have the swift and responsible leadership of the Walz-Flanagan Administration, navigating the first response of this pandemic. And we know this is just the beginning of an economic fall out.
If there's anything we learned from studying the Great Depression, it's that we can come out of an economic collapse even stronger: but it takes organizing, fighting, and honesty about what our communities need.
We have a history of showing up for each other when times are hard, alongside progressive elected officials fighting for #WhatWeNeed. Today, we're seeing this leadership from public officials like Congresswoman Ilhan Omar, City Councilor Jeremiah Ellison, and local leaders from the St. Paul, Minneapolis, and Richfield City Councils who are calling for commonsense action on rent and mortgages during this global crisis.
In Minnesota, we push the country forward in times of crisis
Minnesota is a progressive state with a deep history of farmer, labor, and immigrant organizing, and wisdom from Indigenous nations. During the Great Depression and years that followed, Minnesotans led the country into a new progressive era (and yes, we passed a moratorium on mortgages!).
In Minnesota, progressive victories are never simply given to us. During times of crisis, people organized, protested, went on strike, and fought until they won change.
Britton Mikkelsen and Magdalena Kaluza, brilliant TakeAction organizers, compiled these bits of our state's progressive history during the Great Depression. These facts illuminate what we've always known to be true in Minnesota: no matter what comes our way, we can get through it. Together.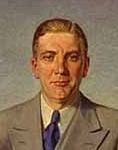 Relentless organizing and protests from Minnesota's Farmer's Holiday Association stopped mortgages for two years, led to the adoption of a state income tax, reduced taxes on homesteads, improved environmental conservation and built union power.
The Independent Union of All Workers was born out of Wobblies, who worked at a Hormel meat-packing plant in Minnesota. They staged the first of the country's "sit-down strikes."
Governor Floyd B. Olson, a self-described radical who worked hard to avoid state violence, personally mediated a lot of the strikes. He helped win social reforms and set an example for governors around the country and for President Roosevelt.
The Teamsters Local 574 spread membership to anyone associated with truckers – workers in warehouses, coal yards, lumberyards, wholesale groceries, gas stations, and more – all of whom were involved in the 1934 "truckers' strike" that won them union recognition and most of their demands.
In the 1930s, unemployment reached 70% on the Iron Range and 30% in Duluth. The Steel Workers' Organizing Committee formed in 1936—they won collective bargaining in the mines by 1946.
The success of Minnesota strikes led to labor organizing and union battles nationwide and the passing of the National Labor Relations Act (Wagner Act) in 1935.
As we look ahead to November, we're remembering that in 1936, Minnesota voters elected President Roosevelt, and the Farmer-Labor candidates for Governor, both U.S. Senate seats, and 5 of 9 Members of Congress. (We've gone from 10 to 8 Congressional seats in the last century.)
On May 1, International Workers' Day, we're standing in solidarity with Minnesotans organizing to #CancelRent and #CancelMortgages.
We can do this. Let us know what's missing from this list.
Kenza Hadj-Moussa
Director of Public Affairs & Communications