FOR IMMEDIATE RELEASE
September 29, 2021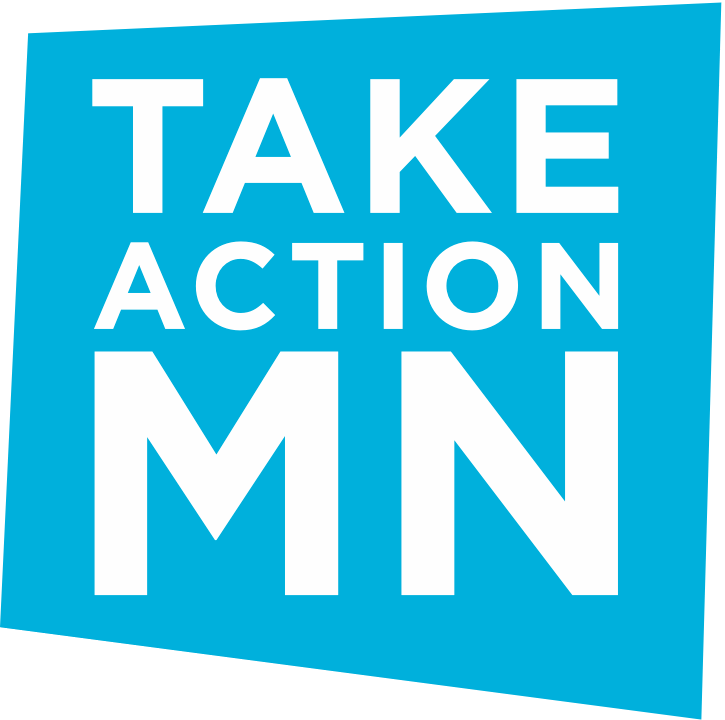 NEWS RELEASE
TakeAction Minnesota Unveils New Report Revealing Corporate Disruption to Biden's Build Back Better Agenda
People's Action and Demos Report Exposes Corporate Push to Derail Popular, Progressive Provisions in $3.5T Budget Package
St. Paul, MN—TakeAction Minnesota today unveiled an incriminating report authored by People's Action and Demos that reveals the depths of corporate disruption to President Biden's Build Back Better agenda. Just 20 corporations or groups representing them have spent more than $201 million lobbying so far this year. Some corporations highlighted in the report include Anthem, JPMorgan Chase, FedEx, Wal-Mart, Exxon, Amazon, Pfizer, and Blue Cross Blue Shield. The report coincides with a national day of action where People's Action member organizations around the country held rallies and direct actions targeting these same corporate entities.
"We've had it with billionaires and big corporations like PhRMA and Amazon lobbying against the Build Back Better agenda so they can continue to avoid paying taxes while the rest of us scramble and suffer," said TakeAction Minnesota Strategic Partnerships Director Yolanda Roth. "Across the country, skyrocketing costs of student debt, prescription drugs and housing are crippling working people. Pipelines, fracking and industrial pollution continue to poison us and fuel the climate crisis. People are dying – from COVID, yes – and from lack of access to health care, housing, breathable air and clean water – basic human rights that we all deserve. It doesn't have to be that way.
"And yet, the rich and powerful forge ahead in their efforts to exploit our labor and evade paying their fair share. TakeAction Minnesota rejects any attempt to reduce the $3.5 trillion budget resolution. We must not let corporations and their allies derail the Build Back Better package, which would deliver direct assistance to millions of struggling families and people," Roth said.
"We pulled the curtain back on corporate America, and it isn't pretty," People's Action Campaigns Director Sondra Youdelman said. "They've spent more than $201 million in lobbying this year alone in a pathetic power grab. We're proud to work with Demos to expose their desperate attempts, and urge Congress to do its job and pass a budget package for the people."
"While everyday people are calling on Congress to put people first and safeguard their basic rights to housing, health care and a clean environment, corporations are prioritizing profits and working hard to preserve an inequitable status quo," said Dēmos Senior Policy Analyst Daniella Zessoules. "As we've witnessed throughout the COVID-19 pandemic, this greed hits Black, brown, and low-income people hardest. Dēmos is joining People's Action in shining a light on this injustice and demanding that lawmakers take a stand on behalf of the people."
The report, Behind the Curtain: The Corporate Plot to Upend Democracy, focuses on six key issues areas in which corporations are working to derail critical provisions in the $3.5T budget package:
increasing taxes for corporations and the ultra-rich;
lowering drug prices;
providing affordable healthcare;
investing in public and affordable housing;
tackling climate change; and
providing a pathway to citizenship for undocumented people.
This report comes as numerous news articles detail that corporations are spending millions to tank popular, progressive provisions in the budget package that would deliver direct assistance to millions of struggling families and people.
The full text of the report may be found here. Statements from grassroots voices may be found here. Photos from the direct actions across the country may be found here, with more being added.
###
TakeAction Minnesota is a statewide, multiracial grassroots organization advancing justice and equity through organizing, policy, and campaigns. Offices are located in St. Paul, Duluth, and St. Cloud.