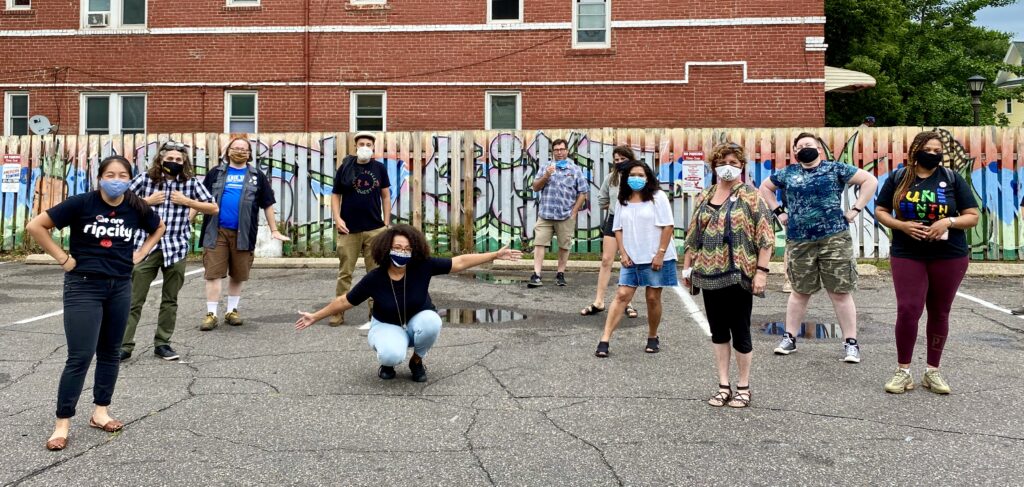 I'm Jamila. I'm a St. Paulite, and I organize the Women of Color Table at TakeAction Minnesota. As a collective, and grounded in our personal stories, we decide where we want to focus our energy in the broader movement for racial justice.
Right now, we're focused on housing justice. We're committed to ending the structural inequalities in our housing system, including unexpected rent hikes that force too many Black and Indigenous renters, and renters of color, to leave their home and our community, become homeless, or live in unsafe or unaffordable housing.
That's why I'm inviting you to join us in the movement for rent stabilization in St. Paul, led by the Housing Equity Now St. Paul (HENS) coalition, of which TakeAction Minnesota is a proud member.
🏡 What is rent stabilization?
Rent stabilization is a policy that prevents price gouging and excessive rent spikes by allowing landlords to only increase rent by a predictable, reasonable percentage each year. Read about who benefits from rent stabilization, what the research shows, and get the facts on why it's effective.
👉🏾 Why do we need it?
Unpredictable rent increases are widening racial disparities in our city, forcing families to move or face homelessness. Rent stabilization does not, by itself, solve our housing crisis. But it's a proven policy to reduce and prevent the displacement of renters and maintain housing affordability.
🎇 We have the power
In 2020, led by a grassroots coalition of BIPOC renters, the HENS coalition won the strongest set of renter protections in Minnesota via St. Paul's SAFE housing ordinance. Collective organizing is powerful, and together, we'll build on that momentum to secure rent stabilization in our city.
To get there, we need 10,000 signatures from registered St. Paul voters by June 1. Commit to sign the petition and text your St. Paul neighbors.
If you'd like to get more deeply involved in this campaign, or you're interested in learning more about the Women of Color Table, please send me an email. I'd love to hear from you.
Let's raise our voices loud and clear: Black, brown, or white, renters belong in St. Paul.
For updates from TakeAction on this campaign, text HOME to 79606.