No matter our age, race, or zip code, everyone deserves access to affordable medicine. Life and health should not be for sale.
As the entire world waits for an effective COVID-19 vaccine, we recognize that access and distribution of the medicine will be one of the country's biggest ethical challenges. Pharmaceutical corporations, as we know, have no issue price-gouging life saving medicine developed with our public funding.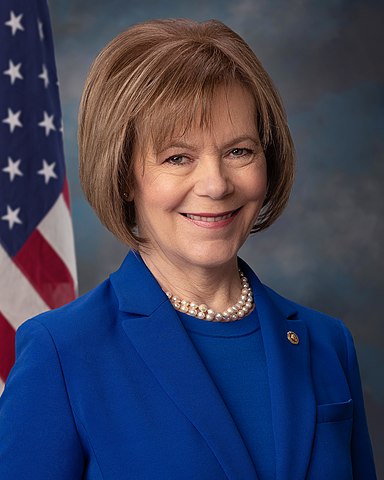 This week, Minnesota Senator Tina Smith introduced the Senate bill that would guarantee that COVID treatments and vaccines developed with taxpayer funding are affordable, available, and accessible for everyone.
The Make Medications Affordable by Preventing Pandemic Price-gouging Act was introduced earlier this year by progressive members of Congress in the House.
The bill increases transparency for how public money is spent and prevents any drug corporation from getting a monopoly patent to set and control prices. To date, $20 billion has been funneled to pharmaceutical corporations with no guarantee of affordability.
Legislation to stop price-gouging by Big Pharma is critical and necessary.
It's no accident that life saving medicine like insulin is price-gouged in the United States. Pharmaceutical corporations, like big tobacco companies, have used their power and influence in Congress to write the rules to put their bottom lines ahead of people's lives.
While progress was made to rein in HMOs under the Affordable Care Act, pharmaceutical corporations have been unchecked by our government. We're glad our U.S. Senator introduced the MMAPPP Act in the Senate because we know it's possible to #ChangetheRules.
Learn more about why prescription drug prices are so high in the United States in our new podcast Action Prescribed coming out next week.