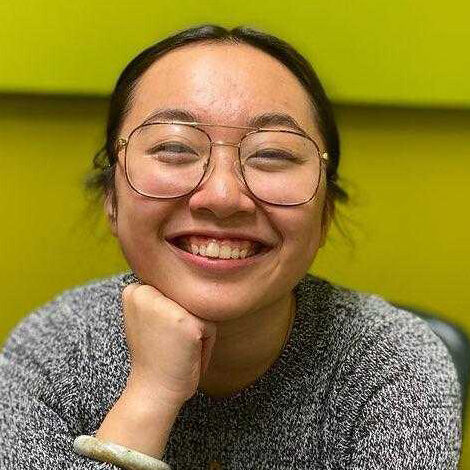 If you're reading this, I'm sure you care about a lot of things. Clean water, safety for all, dignified workplaces, and so much more. You have endless stories inside you about why these things matter. You act on them, fund them, share about them, and educate others about them.
And, if you're reading this, I'm sure you're also very overwhelmed. I see so many tweets and statuses about the aches in our bodies and restless nights. Trauma and grief. I know how hard it is to balance the two: showing up for ourselves and showing up for our community. I'm going to introduce you to the PIES practice, something we use often here at TakeAction Minnesota, and a tool you can use to show up for yourself. I'll also share a little more about all the exciting events and actions we have at TakeAction Minnesota, a way to show up for your community.
I video chatted my friend Dyanna, baker extraordinaire, to help me tee up the PIES practice. She's also the Greater MN organizer here at TakeAction Minnesota, so if you want to build people and political power beyond the Twin Cities and surrounding suburbs, email her.
Think about a literal pie – apple (my favorite), pecan, blueberry, etc. Imagine the flaky crust, balance of sweet and tart, crust to filling ratio. As you're thinking about this pie, think about the ingredients that made the pie and the work that it took.
DyAnna shared that when the butter isn't cold enough, your crust doesn't turn out flaky. If there's too much liquid in your filling, your pie will turn out soggy. You have to get the sugar just right to get that perfect balance of sweet and tart. You want the filling cooked, but you don't want a burnt top. All these ingredients come together through a process to make a good pie.
Now that you've got that imagery in your head, let's talk about the PIES practices. PIES comes from political healing. PIES is a practice of listening and being with one another in a way where we can fully show up. PIES encompasses four energy areas that make up who we are. It stands for physical, intellectual, emotional, and spiritual.
Physical – Our physical body, as well as our physical surroundings. Tangible items that we can experience with our senses.
Intellectual – Our thoughts, ideas, beliefs, and ideologies. Our "head space."
Emotional – our feelings, our moods, our intuition. Our "heart space."
Spiritual – our spirit, our deep motivations, our drives and ambitions. Our "gut space."
These four energy areas correlate with the primary elements of our planet:
Physical (earth)
Intellectual (air)
Emotional (water)
Spiritual (fire)
The framework doesn't provide definition beyond what you've read above. It's less about definition and more about ensuring proper attention to each of the four energy areas. These energy areas make up who we are.
Like a real pie's ingredients, when one of the energy areas isn't activated enough, or when one hasn't been tended to, the entire pie – or you – might be compromised. Then, we can't show up as our whole, true selves.
Every political healer uses the PIES practice in a different way. Some might use for evaluation. Some use it for reflection. One way I've learned it is through a body scan mediation, which I'll share with you. This mediation uses breath to regulate tension from your body.
First, close your eyes. Find your breath and feel yourself breathing for about a minute. Inhale for five seconds. Hold your breath for three. Exhale for eight seconds. Hold emptiness for two. Repeat for a minute. As you're breathing, taking notice of your energy areas.
Physical – notice your physical self and the space around you. Where you hold tension? Notice that and breathe into those spaces.
Intellectual – notice your thoughts, beliefs, and ideologies. Where do you feel unclear, confused, or unfocused? Where you feel mental tension, breathe into that space.
Emotional – notice the emotions and moods within you. Are they gently lapping? Or crashing like giant waves? Where do you feel numb? Intense? Breathe into those spaces.
Spiritual – notice the fire or flame within you. Where does your flame feel low? Wayward? Breathe in there.
Take a moment to notice how you feel. Think of three things you like about yourself. Think about them as affirmations. Affirm yourself with them by first saying the affirmation inside of your head. Then whisper the affirmation loud. Lastly, state the affirmation in a clear voice out loud. How do you feel? How are your energies?
Now that you've received a way to show up for yourself, here's the scoop on all the things happening at TakeAction Minnesota, so you might also show up for community.
This week is our Rx week of action. Most prescription drugs are developed with our public tax dollars. We can't let Big Pharm extract huge profits from us by pricing drugs out of reach and claiming those prices are necessary for innovation and better medicine. The truth is, we've already paid for them. Medicine is a public good.
We need to pass commonsense regulations that hold corporations accountable. We're ready to win on affordable prescription drugs in 2021. You can take action with us by contacting your legislators and demanding lifesaving medication be affordable and accessible to all. Email your legislators now. Make sure you customize the message to get their attention. 
Next week, we've got our Week of Care in Action. TakeAction members will meet with our elected officials to talk about the issues and hardships Minnesotans are facing right now – and the bold solutions we know are within reach.
We'll push them to:
Halt construction on Line 3
Pass a comprehensive COVID relief bill that includes support for family caregivers
Establish a 21st-century caring infrastructure that includes Medicare for All and Universal Paid Leave
During our Week of Care in Action, we'll have different ways for you to take action with us to show our electeds that the people of Minnesota are clear on what we need and what we deserve. Don't miss out on the action. Stay tuned by texting CARE to 79606.
Lastly, I'm making a playlist that embodies radical love – the love we have for ourselves, each other, our friends, and our community. What songs should I put on there? Email me to let me know and be sure to check your inbox this Sunday for a special treat from TakeAction Minnesota.
Hope to virtually see you soon!
-LyLy