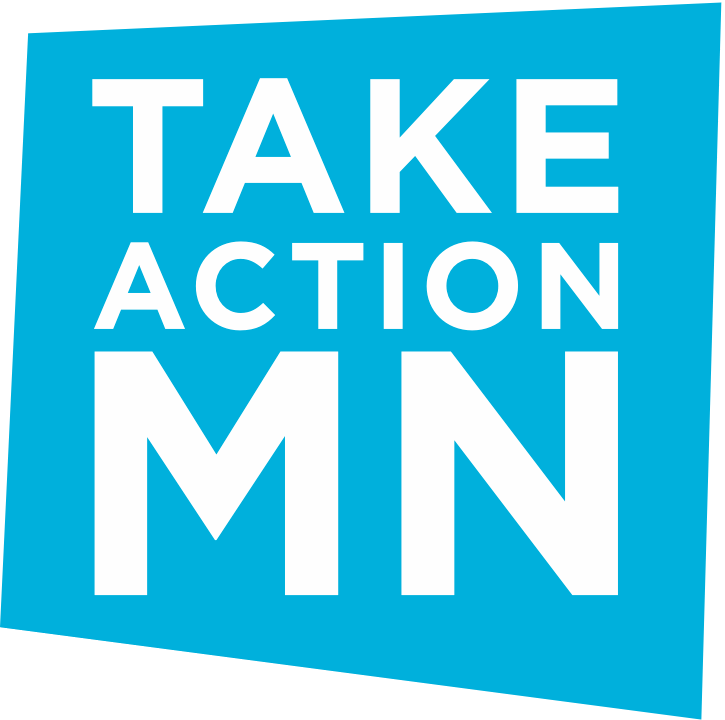 Black lives matter and Daunte Wright should be alive today. He should be living a long, joyful life with his son, friends, loved ones and family. His life matters.
Our collective grief is palpable.
We are shocked, heartbroken, and horrified that Daunte Wright was killed by a Brooklyn Center police officer and that it was miles away from the trial of Derek Chauvin. Hours before we heard about Daunte Wright, TakeAction members from around the state were gathered online at our annual meeting speaking about the movement to defend Black lives, about George Floyd and Philando Castile, and the grassroots work happening right now to re-imagine public safety in Minneapolis. The crisis in front of us is at a breaking point.
The people of Minnesota made it clear: this can never happen ever again. We are unified in our call for justice for Daunte Wright and our demand for deep, systemic change. Change to the way we do public safety. Change to the systems and structures that do not defend Black lives. Change so that every single one of us can live the safe, fulfilling, creative lives we all deserve.
As human beings, we are bound together and wired to care for each other. The heartbreak, anger, and grief enveloping our community and our nation today reflects our love and commitment to one another.
Protests taking place across the Metro are demonstrations of our pain – cries for justice. This is an old pain borne of the historic, violent, publicly-funded oppression of Black people. And, of brown, Native and poor people too. It's pain from knowing that we do not have a system of public safety designed to keep Black community members safe.
We heal together in public. While we grieve, we are still reeling that last night a highly-militarized police force – propped up by outside law enforcement agencies including members of the Minneapolis Police Department, University of Minnesota Police Department, and Minnesota State Troopers – chose to intentionally provoke that pain with tear gas and rubber bullets. This comes after U of MN researchers released a report that found 'less lethal' force is still extremely dangerous and not appropriate for crowd control.
Our grief for Daunte Wright is compounded by heightened tensions as we watch the trial of Derek Chauvin unfold and cope with the trauma inflicted on our community in the last year.
Our liberation is bound together. We grieve today and stand in solidarity as we call in all of our collective wisdom, ancestors, and deepest reserves to keep fighting for safety, justice, and liberation for all. Find mutual aid requests here.
###