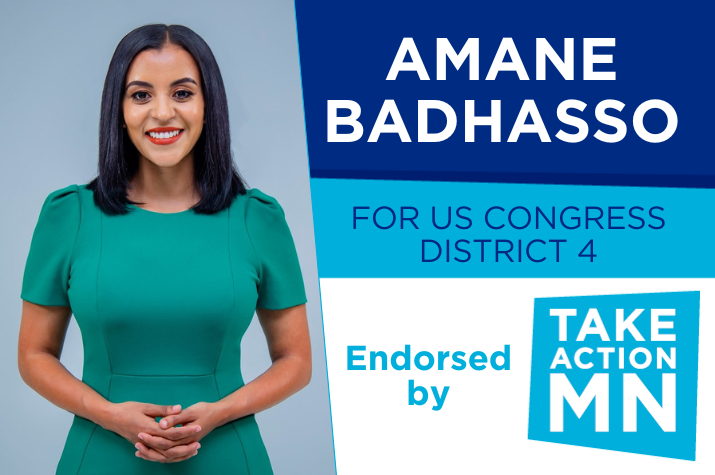 Together, we are creating a future where more is possible.
We are proud to announce our endorsement of Amane Badhasso, a bold progressive running for Congress in the DFL primary this summer. While we respect the years of public service and leadership of Congresswoman McCollum, we believe in Amane Badhasso's vision, bold leadership, and clear progressive values. We know that primary elections are healthy for our democracy, and as residents of Minnesota's 4th District, we know we need more leaders in progressive districts championing solutions at the scale we need, from a Green New Deal to Medicare for All.  
Read our blog on this year's primaries and share TakeAction's endorsement for Amane Badhasso now on Instagram and Twitter.
Born in a rural village in Ethiopia, Amane has overcome extraordinary challenges. She spent her life organizing and advocating for democracy, justice, and human rights, and courageously stepped up to run for Congress to build a more fair and inclusive society and advance the promise of the American Dream. Amane is a leader who's deeply connected to the district and will bring the urgency and clarity we need to Congress.
Learn more about Amane Badhasso, share our endorsement, and get ready to vote in the primary election starting June 24.  
Have questions? Respond to this email.