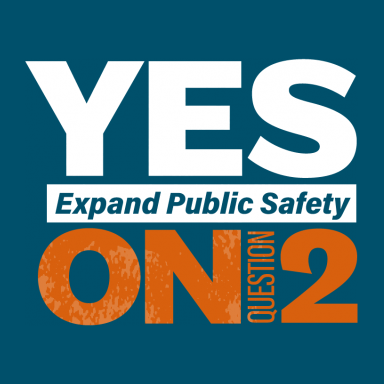 Attorney General Keith Ellison, Representative Ilhan Omar, and State Senator Patricia Torres Ray Endorse Yes 4 Minneapolis Amendment 
Despite Mayor Frey's recent attempts to block our amendment to the city charter, our movement to expand how we address public safety in our city is racking up major endorsements. Minneapolis residents Attorney General Keith Ellison, Representative Ilhan Omar, and State Senator Patricia Torres Ray recently announced their support for the Yes 4 Minneapolis Public Safety Charter amendment. 
Attorney General Keith Ellison announced his plans to vote Yes 4 Minneapolis on Twitter, saying "as a resident of [Minneapolis] where George Floyd's murder sparked a national call for real reform, I will vote Yes for greater public safety & more human rights for all." He went on to say that "Communities across [Minneapolis] need & want the possibility for reform & accountability" and that the current Charter locks our city "into an outdated model for law enforcement and safety."
In an Op-Ed for the Star Tribune, Representative Omar urged Minneapolis residents to vote yes on the ballot amendment this November saying it will give our city an opportunity "to deliver a public safety system rooted in compassion, humanity, and love." She also stressed that this ballot initiative will finally give Minneapolis residents a say in how we keep our city safe and will deliver real change to our city's outdated public safety system.
"The truth is the current system hasn't been serving our city for a long time. Right now, we expect the MPD to respond to all types of emergencies, from mental health crises, to domestic abuse, sexual abuse, and simple noise complaints and traffic stops. But the department simply is not equipped to deal with all these issues, which can lead to escalating tensions and even violence at the hands of police.
The constraints and failures of the current city charter led us to this moment. Leaders and unelected commissions who have failed Minneapolis shouldn't be given a voice over residents of Minneapolis. The charter amendment would allow the people of Minneapolis to deploy qualified professionals to serve the city we live in today, not 60 years ago."
State Senator Patricia Torres Ray echoed these sentiments on Twitter, saying "[Minneapolis] people you are smart enough to know that replacing MPD with a Public Safety Department is a good idea!" 
We're so excited to see these leaders join a growing group of Minneapolis residents and elected officials like State Sen. Omar Fateh, Rep. Hodan Hassan, Rep. Aisha Gomez, and Rep. Jim Davnie who support our movement to expand public safety. Our coalition continues to gain support from diverse communities across Minneapolis despite Mayor Frey and his band of outside actors' efforts to silence us and stand in way of real progress.