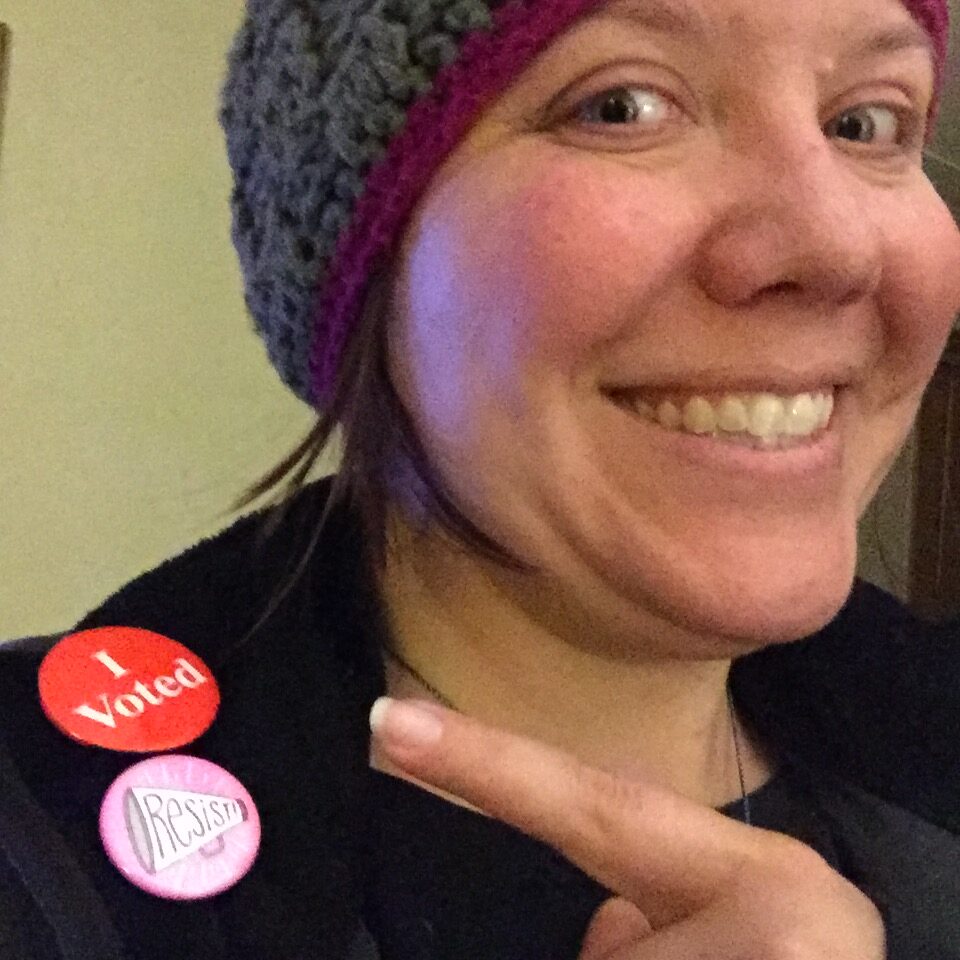 TakeAction member Lindsay has been a Minneapolis homeowner for over a decade and is committed to building a safe and prosperous community for all. She's been a youth worker in the city for longer than she's lived here and knows how important a reinvestment in life-giving opportunities is for our city's youngest citizens. As a first time door knocker for the Yes 4 Minneapolis campaign, Lindsay has loved the meaningful conversations she's had along the way.
Lindsay has been deep canvassing with TakeAction for public safety for months. Last week, I got to catch up with her in her ward 12 neighborhood and learn more about why deep canvassing works, and why she's voting YES on ballot question 2 for public safety.
"Since last summer, I have been craving deeper connections around issues of policing, and how we as a city move forward. I think there's a lot of questions, a lot of deep yearning for new ways and new approaches but also a lot of fear that people have about moving away from the way things have always been," she said, "It always felt like a natural thing that it would require deeper conversations and more personal contact with people, rather than just giving them a flyer and saying, 'Oh yeah, that's an obvious vote-yes vote-no kind of situation.'
"In my experience, having the conversations has been an opening to what else can exist, so I think in some ways, there is that tapping into people's imaginations and helping remove the box that people's imagination has maybe been in, because this is the way it has always been. The conversations really remove some of those barriers to seeing these new ways of being.
"I'm voting Yes on 2 because I know there are solutions this city can implement to support residents, business owners and everyone who has a stake in this place that aren't able to come into true fruition because of the way the budget is designed and enacted. So for me, voting yes is really a first step. It's just a logistical piece in a bigger puzzle."
Why are you voting Yes on 2? Send me an email and let me know; I'd love to hear from you and share your story with our Minneapolis neighbors 😊
Minneapolis is united for change, because we know that our current systems are failing to keep us safe. Join Lindsay to deep canvass and have the curious, transformative conversations we need to move forward and take the first step needed to create an accountable public safety system that serves and protects all of us.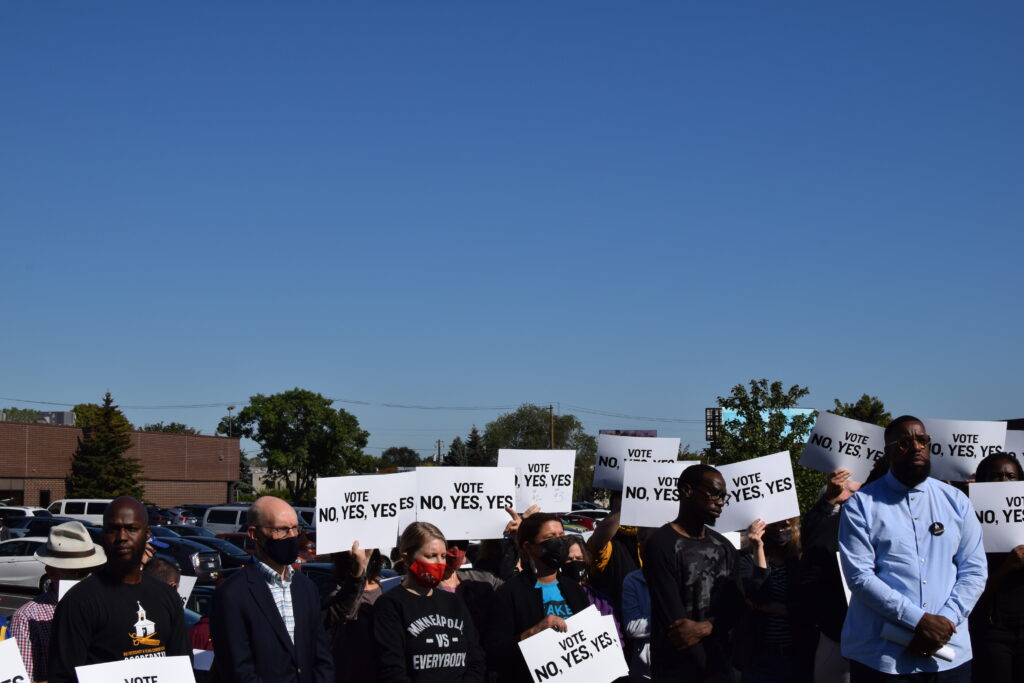 This year, Minneapolis residents will see three charter amendment questions on our ballots. Yesterday, we came together with elected leaders and organizations fighting for a safer, more democratic city and asked our neighbors to join us in voting No, Yes, Yes. Like State Rep. Aisha Gomez, we believe in "building an accountable public safety system, in ensuring people have access to affordable and dignified housing, and that our democracy remains vibrant and close to the people."
Help us win the Minneapolis we need and deserve this fall – one that includes, protects, and values all of us. Take action by joining Lindsay on the phones or the doors, and by voting early.