Growing up, Labor Day was celebrated to mark the beginning of the school year. I ate burgers, hot dogs, and egg rolls with family. I laid out my school supplies and tried to figure out which classes I had with friends. Now, I understand that Labor Day is a distraction, aimed at keeping workers just satisfied enough to prevent uprising, and which has evolved into a hallmark holiday marked by commercialism.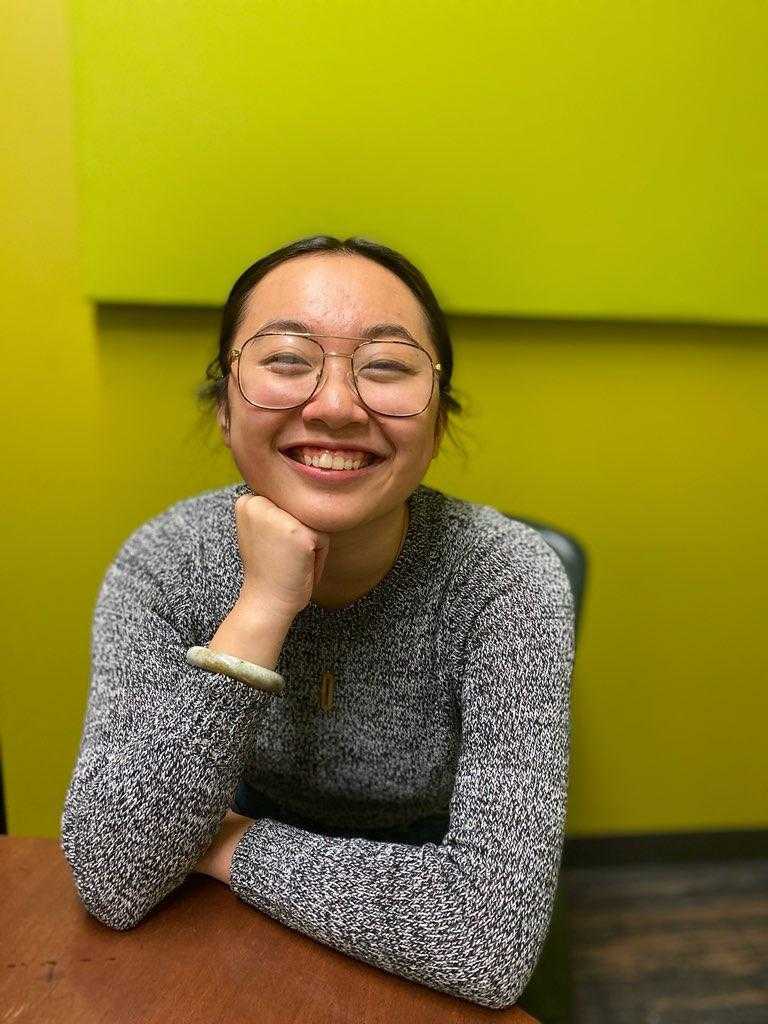 I didn't grow up knowing anything about unions or why they're so important. Since I've been at TakeAction Minnesota, I've been a member of our staff union. I've learned how important being an active union member is and I'm really encouraged by the unionizing efforts I'm seeing across the metro.
This Labor Day, I took a moment to reflect on the worker power being built all over the state. Organizations like CTUL, The Awood Center, and TakeAction Minnesota make this power visible. From taking on Amazon's brutal working conditions to passing one of the strongest wage theft laws in the country to building a more people-centered government, our collective power is undeniable. Join me in honoring this work and investing in our power-building efforts.
Being a union member has also helped me see the clear connection between being a worker and being a voter. I've got so much at stake when it comes to who's making decisions in our government. It's part of my duty to swear in candidates who will rise up and fight alongside me for a better future. I also didn't grow up learning much about voting or why it's important. My parents weren't able to vote because of their immigration status. I didn't grow up going to their polling location, receiving an "I Voted" sticker, or hearing them talk about candidates. It wasn't until I started working on electoral campaigns that I saw the importance of being a voter.
In 2017, I was a field organizer for Melvin Carter for Saint Paul Mayor. For weeks, I knocked on doors all over Saint Paul. I had hundreds of conversations with my neighbors about their vision for our community and how their vote for Melvin would help get us there. To be honest, I don't even remember the experience of voting for him.
But I do remember waking up in bed the day after we won. I remember how I felt. I felt so proud, with such a strong responsibility for Saint Paul and my community.
At that moment, I understood that being a voter isn't centered on candidates.
It's about participating in our democracy, utilizing the power that comes with voting, to build political courage and create public mandates for policies that will better all of our lives. It's about building multiracial coalitions that will hold elected officials accountable, demand more, and be active in community decision-making.
While I didn't grow up voting, I now confidently identify as a voter. I know voting is one tool we have in a big toolbox for change – and it's an important one. By voting, I'm harnessing the power that people – particularly women of color – fought hard for. I feel like I'm honoring their legacy.
My coworker Sabrina says that voting is a collective direct action on our democracy. I appreciate this framing. It feels powerful and I see how connected I am to other people and what we're fighting for. By being voters together, we can take action to build a more joyful and just world.
This election season, voters in Minnesota and across the country are coming together to make our voices heard. Early voting starts September 18. Are you ready?
Check out our Busy Voter's Guide for everything you need to know about being a voter this election season. And don't forget to request your mail-in ballot.
The squad is big. Our movement is growing.
Together, working people are building power on the ground – and at the polls. When we vote our values, when we swear in candidates who share those values, we're laying the groundwork for a government by and for the people and the future we dream of.
Excited yet? Me too.
Join the #PeoplesSquad this election season. Register for our People's Squad Kickoff Party on Thursday, September 17, 2020 from 5:30-7:00 pm. I can't wait to experience the great things we're going to achieve together.