On August 25, 2,000 water protectors rallied at the Minnesota State Capitol, demanding our elected officials finally take a stand and stop Line 3. It was a privilege to attend the rally in love and solidarity for treaties, water, climate, and future generations.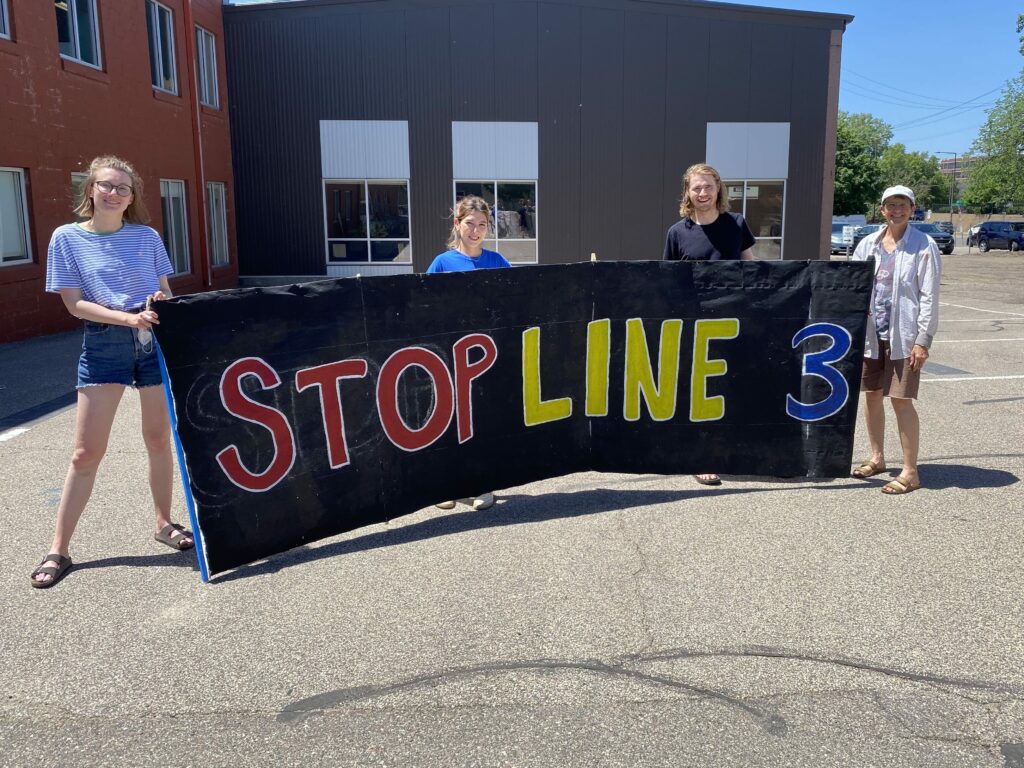 TakeAction climate leader Donna arrived with a group of Indigenous-led water protectors who walked 256 miles from the headwaters of the Mississippi River to the State Capitol. She said, "I felt called to come to the defense of water, and to the defense of treaties. We are all treaty people, and we need to uphold our end of them."
Governor Walz and President Biden have a choice. They can honor our treaties and live out their commitments to take action on climate change, or they can allow a Canadian multinational corporation to finish constructing a pipeline that would violate treaties, threaten the drinking water of 18 million people, and emit greenhouse gases at the equivalent of 50 new coal power plants.
After a summer of historic heatwaves, droughts, and wildfires, climate leader Conor shared, "I come from California, and my whole life, I lived in a state that was going through a drought. We're having a drought again (in Minnesota) this summer, and five billion gallons of water are being diverted for this pipeline. I can't sit down and let our elected officials and agencies keep making the same mistakes."
Rather than listening to the will of the people, our elected officials barred us from entering the People's House yesterday with fencing, concrete barricades, and state troopers. Water protectors continued to hold space overnight on the Capitol grounds, determined to be heard by our legislators, who asked to be entrusted with leadership, and who are failing to stand on the right side of history.
We know what's at stake if this pipeline is completed, but we continue to stand in hope, solidarity, and determination because we still have time to make our voices heard before Line 3 is finished, and before oil flows through it.
Standing on the Capitol grounds late in the night, climate leader Halley shared, "I'm here because for a long time, leaders in the state and across the country have had the opportunity to avoid the fight against Line 3. It's necessary for them to actually see what this means to us, and to see how many people are here to fight them, as long as they allow this pipeline to continue."
We are all treaty people. Honor our treaties, protect our future, and join us. Find your place in the movement to #StopLine3.
---