#SquadUp with us for the joyful future we deserve!
✔️ We're having deep, meaningful conversations with people across the state
✔️ We're electing TakeAction endorsed candidates and elect local champions
✔️ We're flipping the Minnesota Senate, electing progressive majorities at the Legislature
✔️ We're activating a joyful politics that defeats Trump and what he stands for
✔️ We're building lasting people power for a government that works for all of us, not just the wealthy few
✔️ We're ready to defend democracy & heal together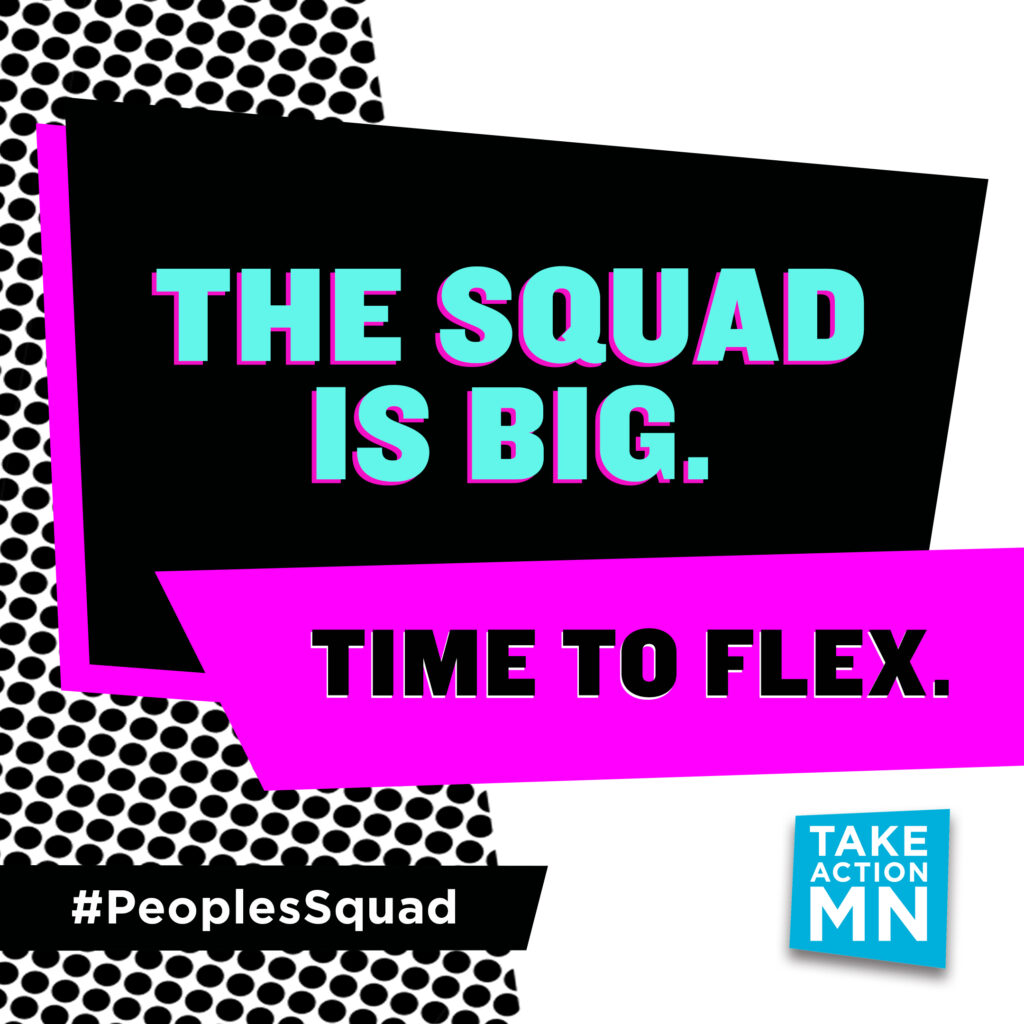 This election is about all of us–we have a plan to win in November and beyond. Join our crew of progressive volunteers to win campaigns, build our movement, and defend our democracy.
It's time to #SquadUp and take action.
Text CARE to 79606 to subscribe to our text list.
KEEP IN TOUCH: Stay connected with fellow members and our work by following us on social media, and plugging in with our team to be a part of our people-centered movement.