A distinguished community organizer and advocate, Senator Fateh is a progressive champion for the people of South Minneapolis, and we're ready to throw down to elect him again in 2022. It starts with voting in Minnesota's Primary Election by August 9.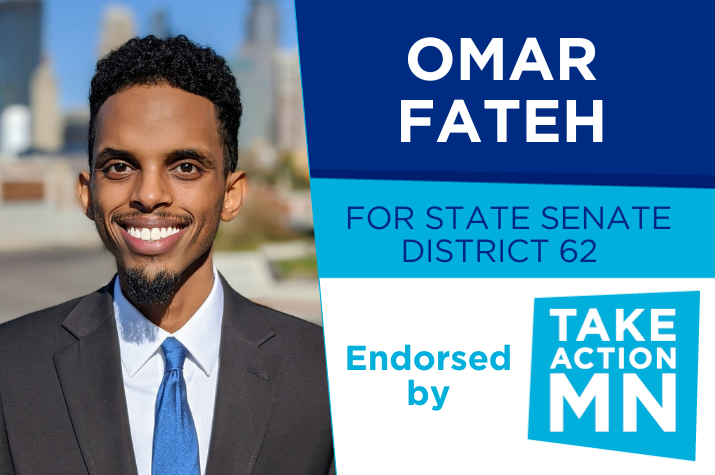 Demanding leadership from our congressional electeds has never been more important. We need the U.S. Senate to pass the Women's Health Protection Act and the Ensuring Women's Rights to Reproductive Freedom Act, which would codify Roe v. Wade into law and reaffirm the right to travel across state lines freely to access abortion.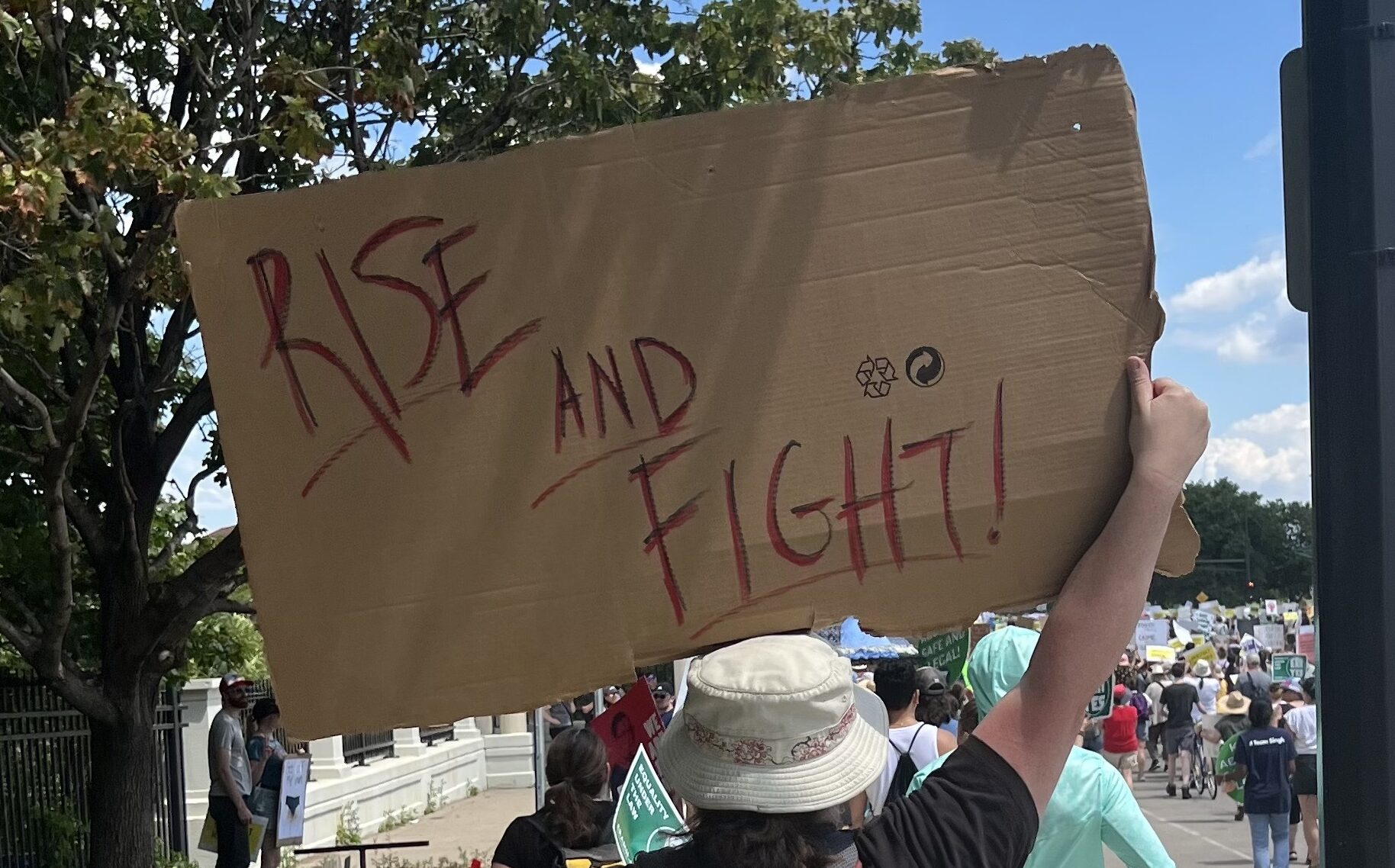 Vote Mai Chong Xiong for Ramsey County Commissioner District 6 by August 9 Mai Chong Xiong is a longtime community leader running to serve St. Paul's upper East Side, Payne-Phalen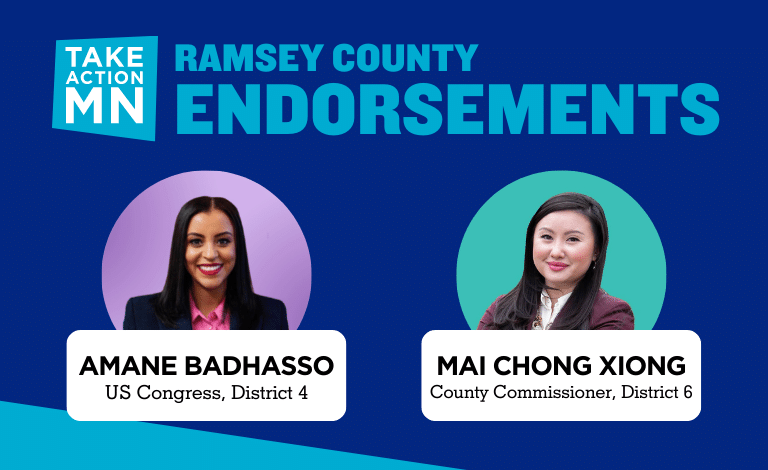 Vote Amane for Congress by August 9! At TakeAction Minnesota, we believe in a politics that is by and for the people. It's a politics where we care for each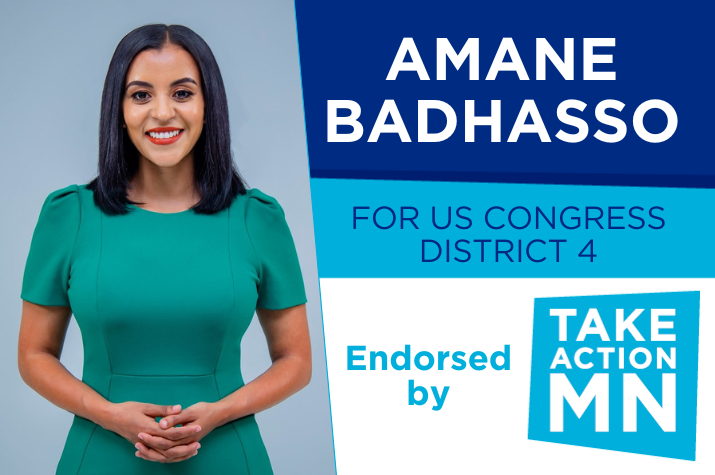 Now, more than ever, we must imagine a new democracy. We're imagining and building a future where our grief is transformed into profound collective action, and where each of us is ready to find a place in the movement to save each other instead of waiting for a politician or court to do it for us. When we act collectively, we have so much power.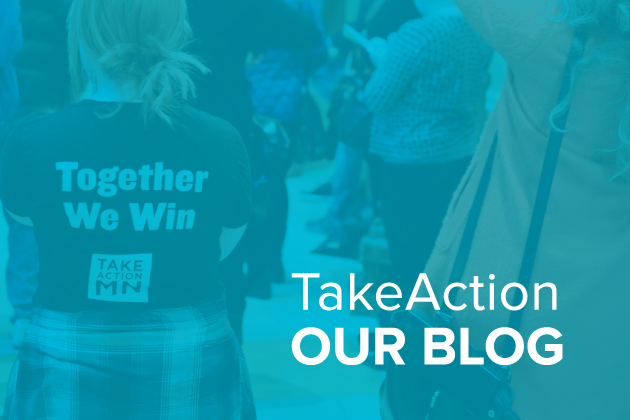 I have this dear friend named LyLy. We met here at TakeAction as I started my new role from my bedroom in west Duluth. Minnesota was in its first weeks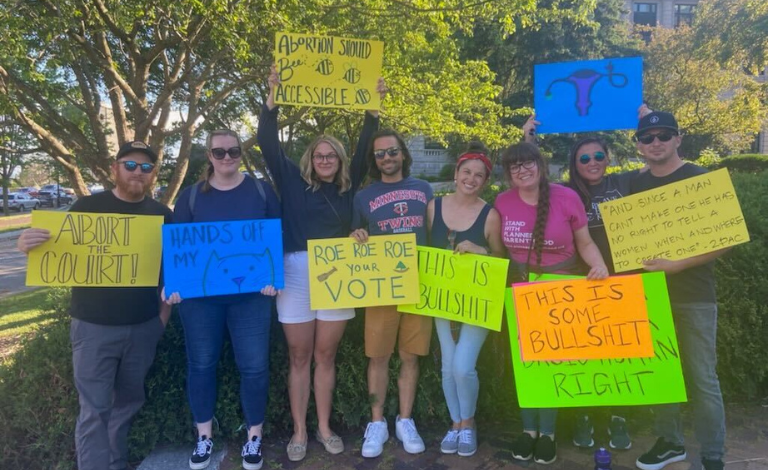 In Hennepin County, our primary elections give us a choice: we can elect status-quo politicians, or we can vote for bold, progressive leaders with the political courage this moment calls for. TakeAction Minnesota's member-led political committee has endorsed two progressive champions running in competitive primaries in our district.