Announcing our 2022 People's Celebration Honorees: Labor Movement Champions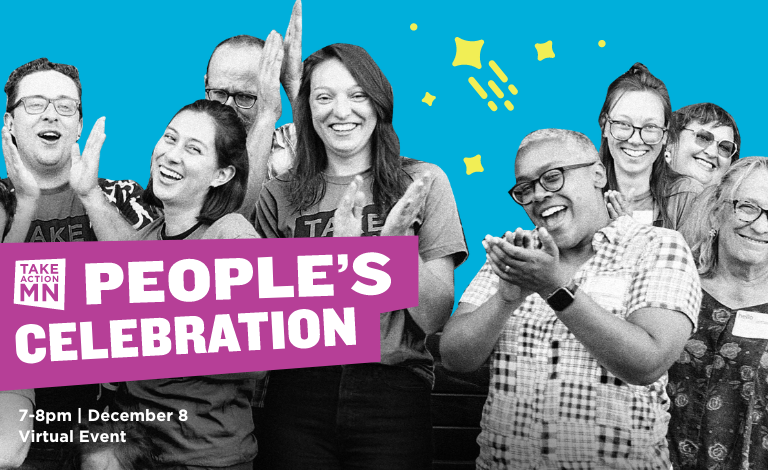 As we reflect on the past year, we know more is possible because local leaders and workers took courageous action for better, safer communities and dignity in the workplace.    I'm
Each year at our People's Celebration, we honor people, organizations, and coalitions who are transforming Minnesota's social movement landscape and whose leadership inspires action.   This year, we're honoring Democracy Protectors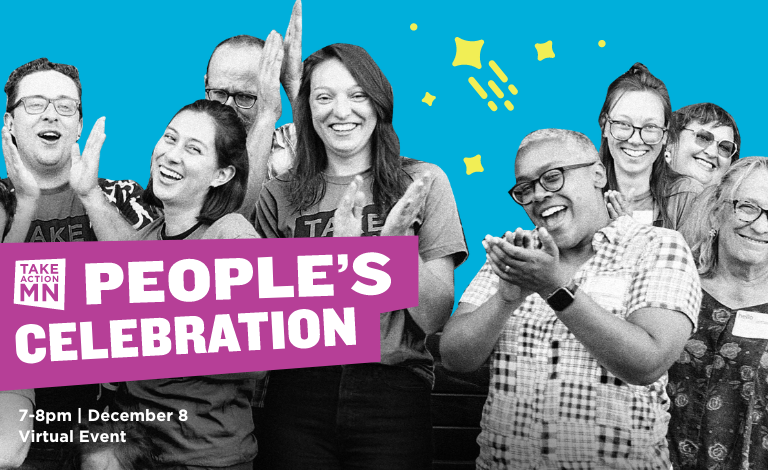 As we reflect on this year's midterm elections, we're all experiencing a wide range of emotions: joyfully celebrating the wins, learning from the losses, and desiring to recharge a bit.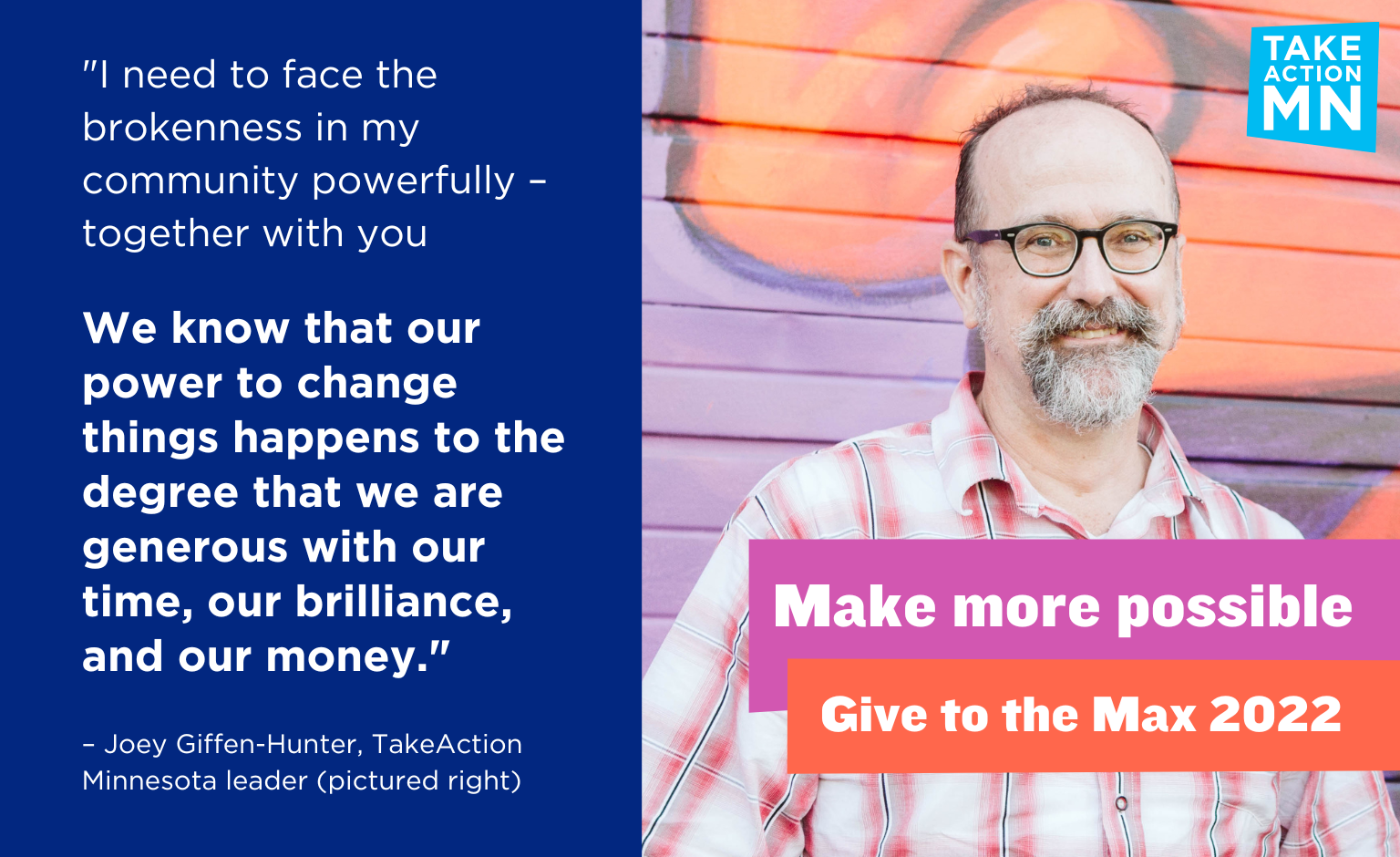 This year, TakeAction Minnesota endorsed 42 candidates in every corner of Minnesota who are pushing for a better state for all Minnesotans. And guess what: together, we won. Give today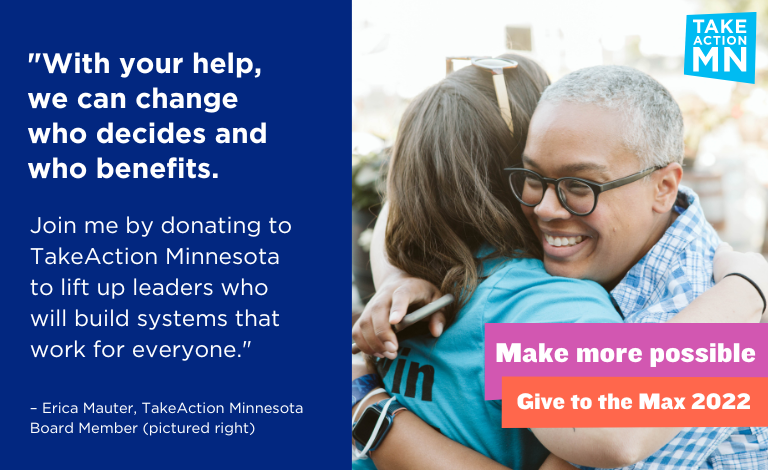 In 2022, our democracy and our freedoms were on the ballot. We used our collective power at the polls to make our voices heard on the critical issues and compounding crises that matter most: defending our democracy, protecting our reproductive rights, transforming public safety, addressing the climate crisis, caring for our families and taking on greedy corporations that put profit before people.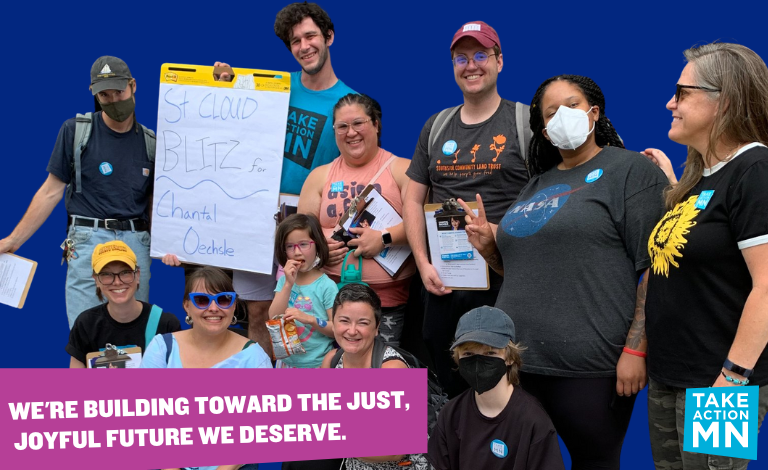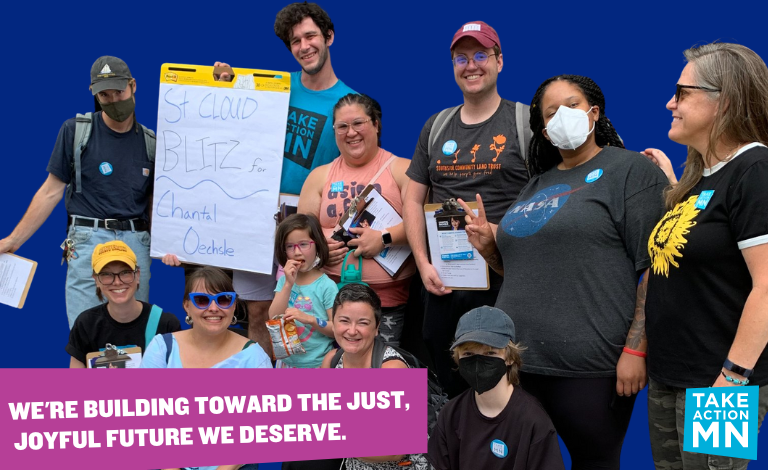 I'm still thinking about Jaleel Stallings. I am troubled still that Mike Freeman's Hennepin County Attorney office filed attempted murder charges against the Army veteran, who fired back at an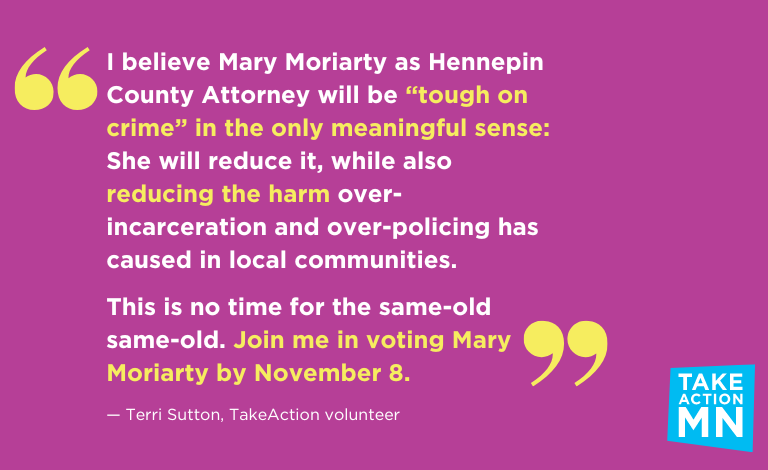 As TakeAction Minnesota's data coordinator, I'm deeply invested in my work with our Field Team, using data to reach and mobilize voters for progressive, people-centered candidates and the communities we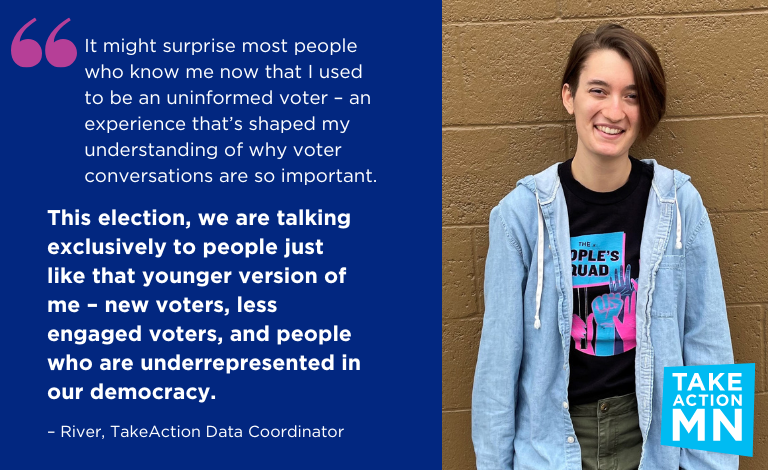 The Secretary of State is the chief elections officer. While elections are administered by local units of government, the Secretary of State's office certifies elections returns, operates the statewide voter registration system, oversees other election duties. In addition to elections work, the Secretary of State's office conducts the review, approval, and filings of all businesses and organizations in Minnesota.