Who is running for Minneapolis Mayor in 2021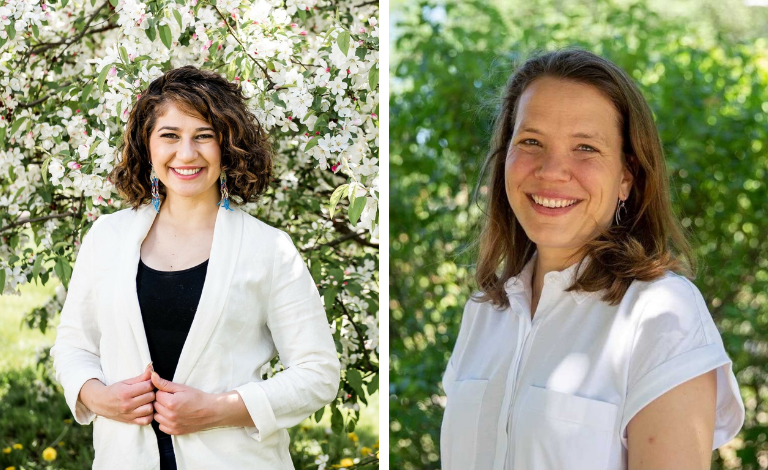 Who is running for Mayor of Minneapolis? Kate Knuth (she/her) Kate Knuth is a former three-term state representative and sustainability scientist running for Mayor of Minneapolis in 2021. Endorsements: DFL
My name is Carol White. I've lived in Minneapolis since 1974. I retired from working in the public health field in 2013. I am lucky at my age to have a solid group of younger friends who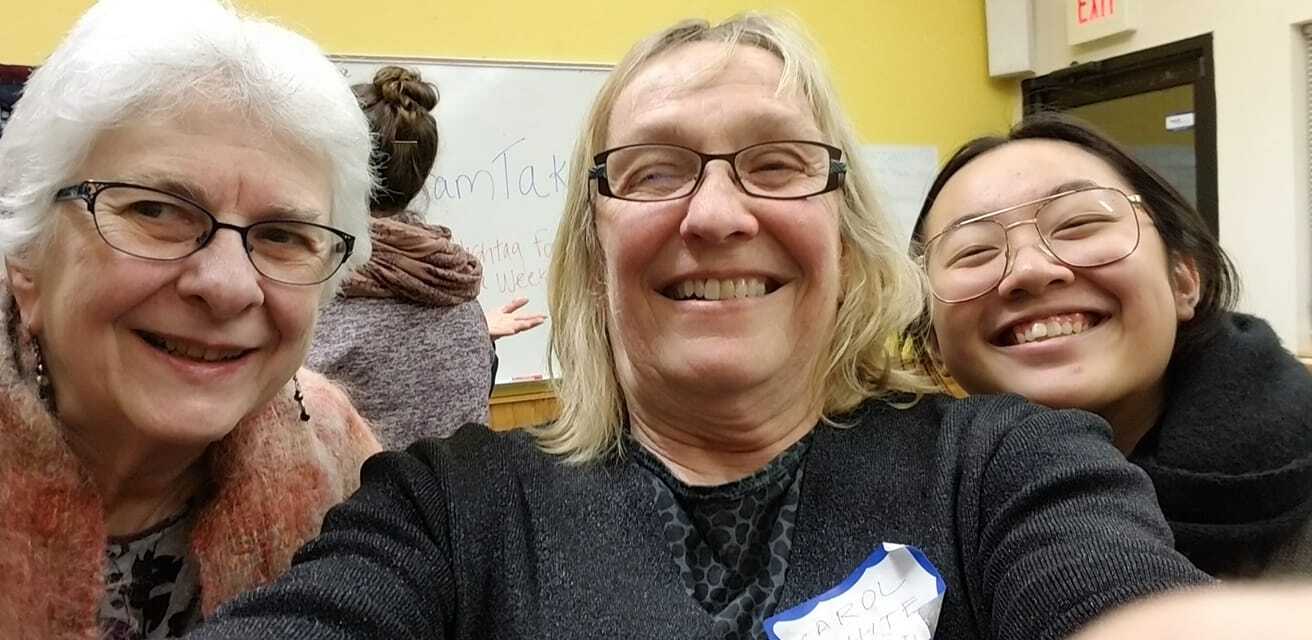 We know what we need to thrive, and we have the wisdom and people power to elect leaders who put care, community, and accountability at the center of their work.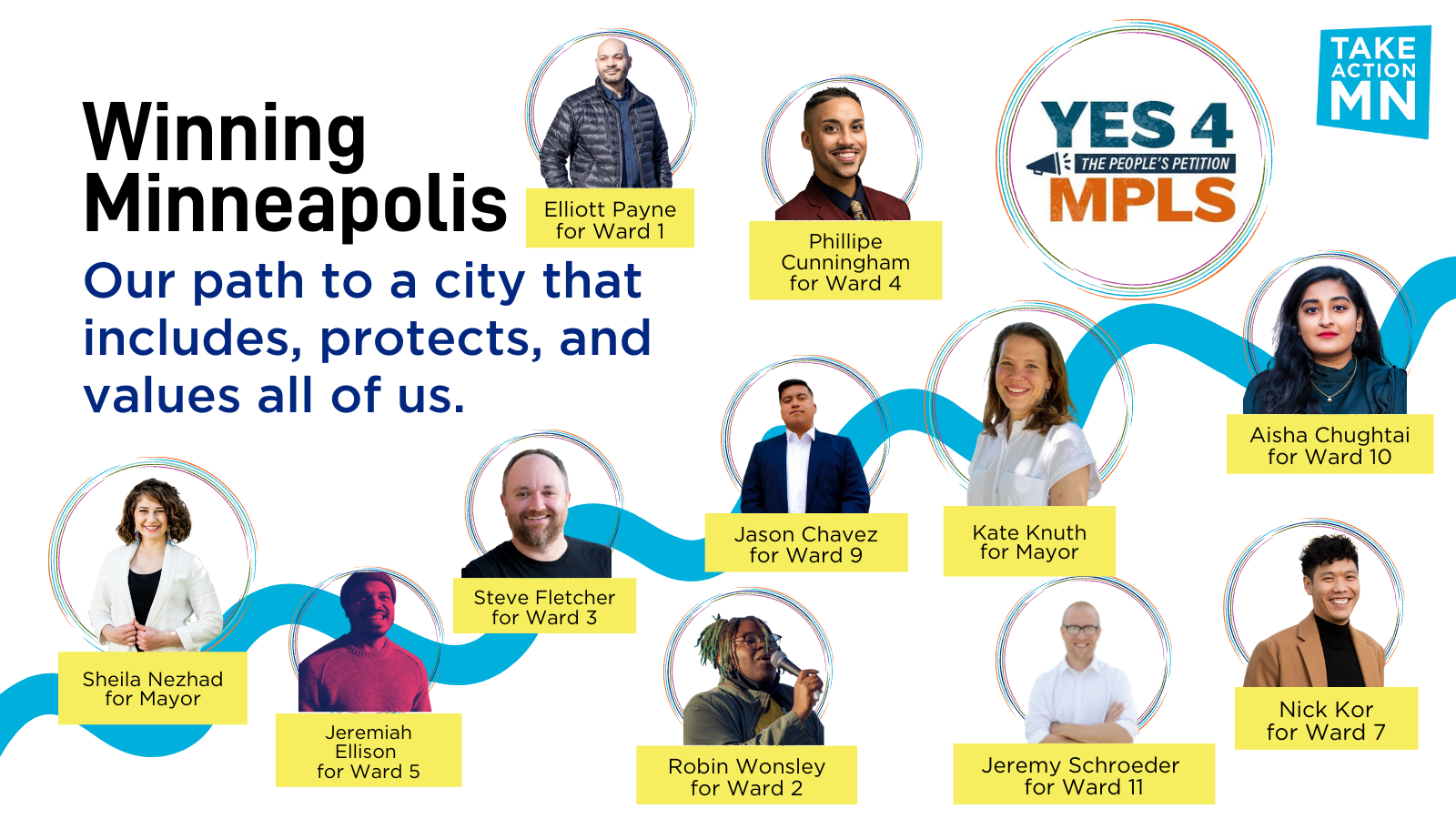 I'm Claudia, co-chair of TakeAction Minnesota's political committee, and I'm writing to share big news: We're proud to endorse Kate Knuth and Sheila Nezhad for Minneapolis mayor. 🎉 This is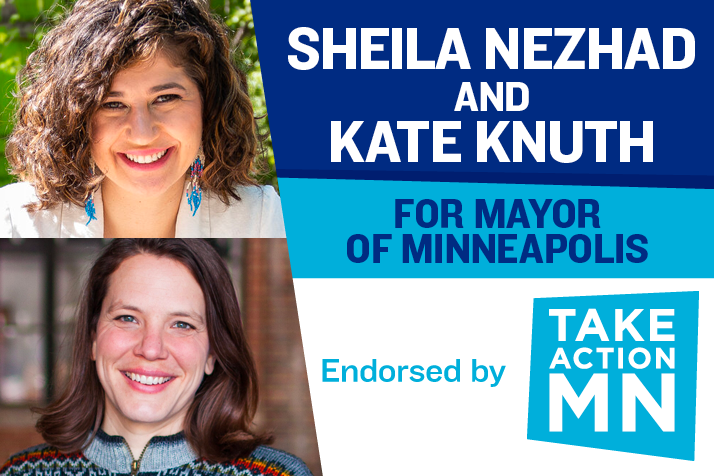 Contact: Kenza Hadj-Moussa, 612-386-9556, kenza@takeactionminnesota.org NEWS RELEASE BREAKING: TakeAction Minnesota endorses Sheila Nezhad and Kate Knuth for Minneapolis Mayor For the first time, TakeAction members vote to back two progressive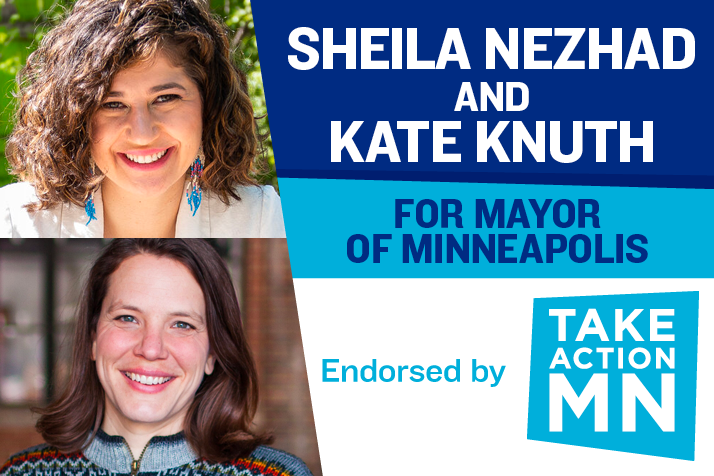 From Olivia to Minneapolis, Minnesotans continue to be impacted by police violence.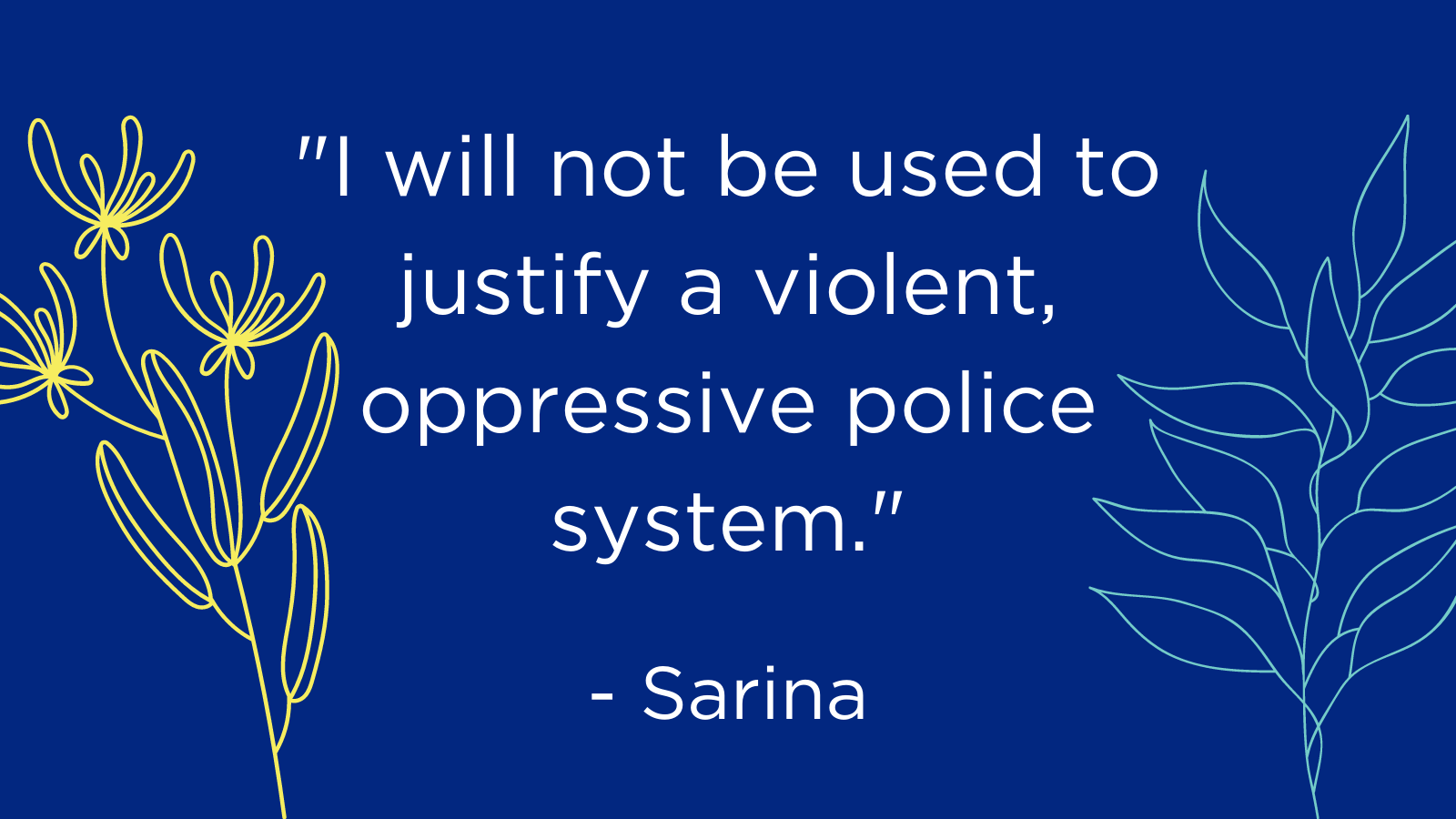 After nearly 3 weeks of special session, the Minnesota legislature passed a $52 billion two-year budget last week, narrowly avoiding a government shutdown. While the budget doesn't take us backward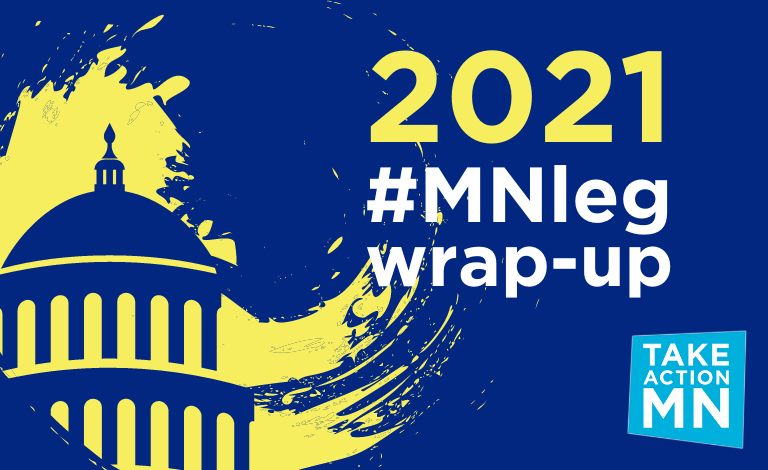 We did it! Rent stabilization will be on the ballot in St. Paul this fall. We're so grateful to everyone who signed the petition and plugged in to support this campaign. 🎉 Yesterday, the