It's Our Time: Kissy Coakley Makes History on Minnetonka City Council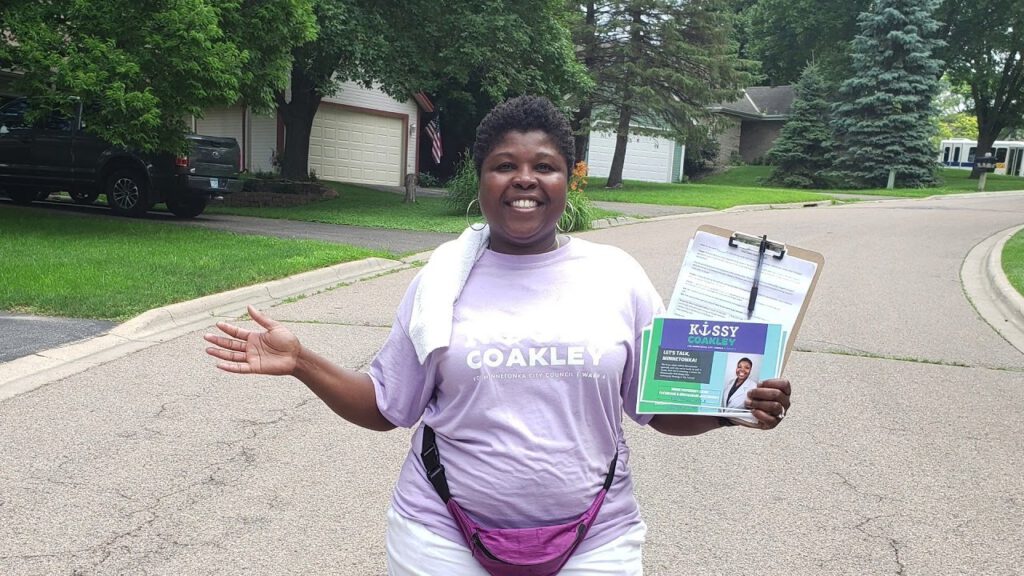 When Kissy Coakley was denied a job at Target Corporation after a criminal background check, she didn't give up. Instead, she decided to take on the massive corporation and fight for equitable policies. She worked to Ban the Box at Target Corporation in 2012, becoming an active leader in TakeAction Minnesota's Justice 4 All program.
At TakeAction Minnesota, we believe our health care system should make us healthier, be people-centered, and leave nobody out. We're clear that the pathway to universal, affordable, accessible health care is through the public health care, not the failing private market.
Contact: Kenza Hadj-Moussa, 612-386-9556 NEWS STATEMENT TakeAction Minnesota Statement on Nelsie Yang Leading in St. Paul City Council's Ward 6 Race Yang is poised for a historic victory leading with 44% after the first ballot Saint Paul, Minn.— On Election Day, East Side residents stormed the polls to vote for Nelsie Yang for St. Paul
When I testified on behalf of the renter's rights ordinance in City Hall back in August, I wasn't planning on mentioning my criminal record. I showed up because I just believed people deserve to have a place to stay. They deserve a place to call home. But when one landlord mentioned that people with multiple
Contact: Aliya Khan, TakeAction Minnesota 812-230-4241 | aliya@takeactionminnesota.org October 11, 2019 NEWS STATEMENT TakeAction Minnesota Stands with Our Neighbors, Congresswoman Omar and Calls for Unbreakable Solidarity as the President Under Impeachment Inquiry Continues to Stoke Division St. Paul, Minn.— President Trump held his first rally since being under impeachment inquiry at the Minneapolis
Contact: Kenza Hadj-Moussa, TakeAction Minnesota 612-386-9556 | kenza@takeactionminnesota.org October 10, 2019 NEWS RELEASE Mayor Frey, Local Elected Officials Reaffirm that Minneapolis Stands United for All of Our Residents Local elected officials and leaders say Minnesotans want good government that's of, by, and for the people MINNEAPOLIS–All eyes are on Minnesota as President Trump prepares to hold
Contact: Kenza Hadj-Moussa, TakeAction Minnesota 612-386-9556 | kenza@takeactionminnesota.org October 10, 2019 NEWS RELEASE Mayor Frey, Local Elected Officials Reaffirm that Minneapolis Stands United for All of Our Residents Local elected officials and leaders say Minnesotans want good government that's of, by, and for the people MINNEAPOLIS–All eyes are on Minnesota as President Trump prepares to hold
Contact: Kenza Hadj-Moussa, TakeAction Minnesota, 612-386-9556 MEDIA ADVISORY Mayor Frey and Local Elected Officials to Reaffirm that Minneapolis Stands United for All of Our Residents (TODAY) Minneapolis elected officials and leaders say Minnesotans want our government to be of, by and for the people WHAT: News conference with Minneapolis elected officials WHEN: Thurs., Oct. 10,