STATEMENT: Mayor Frey proposes spending $1.4 million in American Rescue Plan Act Funds for law enforcement agencies outside of Minneapolis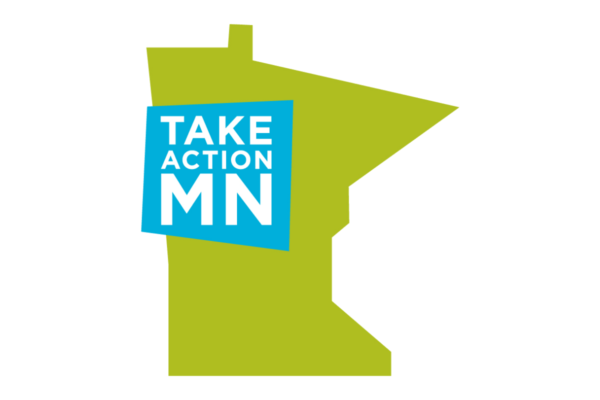 TakeAction Minnesota responds to mayor's toxic proposal of federal stimulus funds for external police contracts after killing of Winston Smith and non-existent $500,000 plan he failed to to execute last year
Community members will hold a public action calling on US Senator Amy Klobuchar to take immediate action to stop the desecration of life, land, water, and treaties being caused by the toxic pipeline.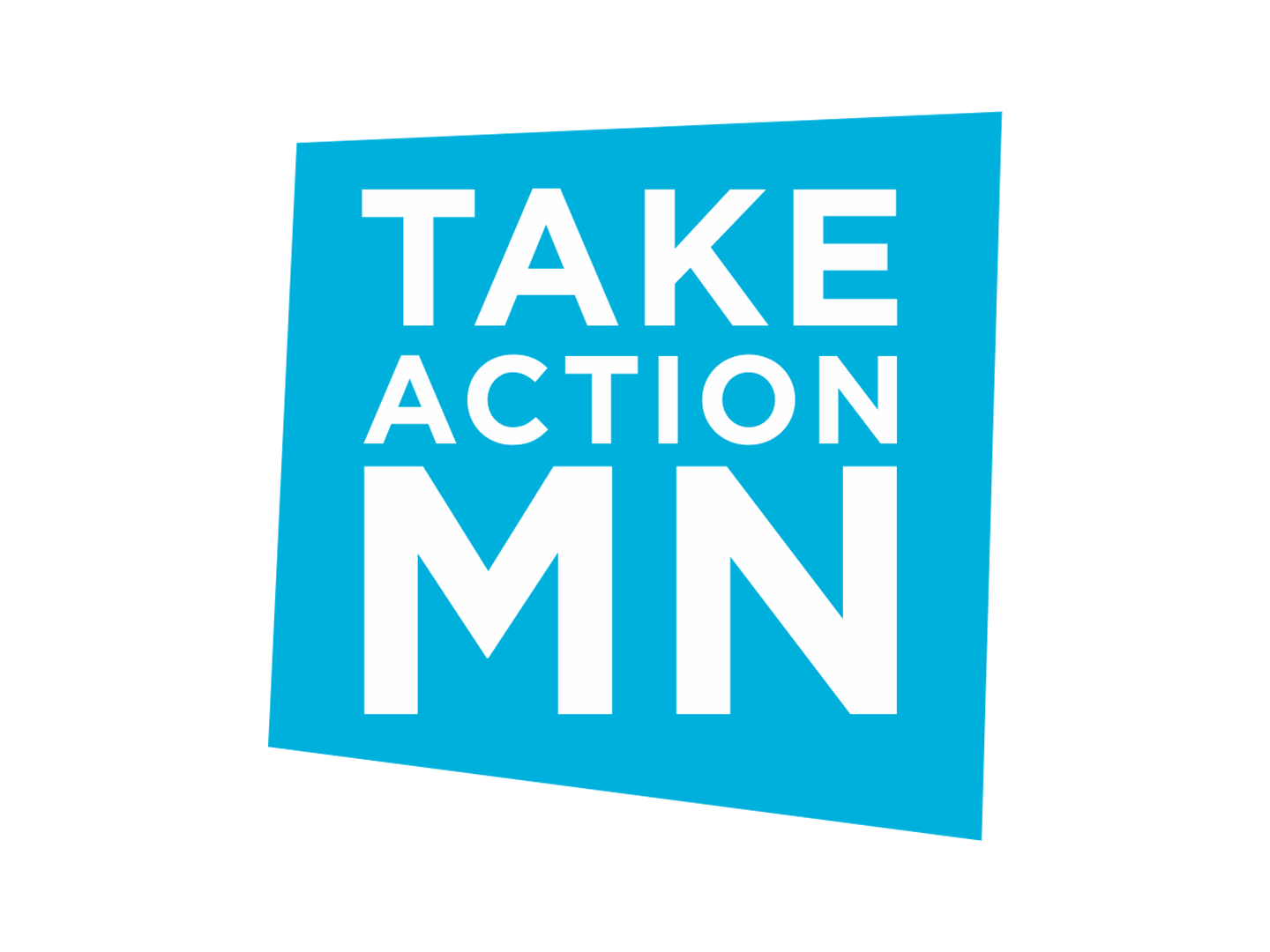 (ST. PAUL, MN)–Today, TakeAction Minnesota unveiled a billboard near the State Capitol, visible to commuters heading north on 35E heading north, to urge state lawmakers to pass a Prescription Drug Affordability Board this session.
"Minnesota families should not have to choose between paying for food and housing or paying for medicine they need to stay alive," said TakeAction leader Carol White. "State Senators must listen to their constituents. Price-gouging of prescription drugs hurts all of us. Families are hurting."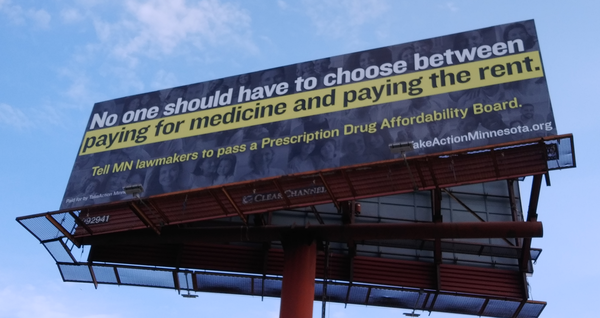 FOR IMMEDIATE RELEASE April 21, 2021 Contact: Kenza Hadj-Moussa, 612-386-9556 NEWS RELEASE Minnesota House Passes Nation Leading Prescription Drug Affordability Board  Patients urge lawmakers to approve the Board in negotiations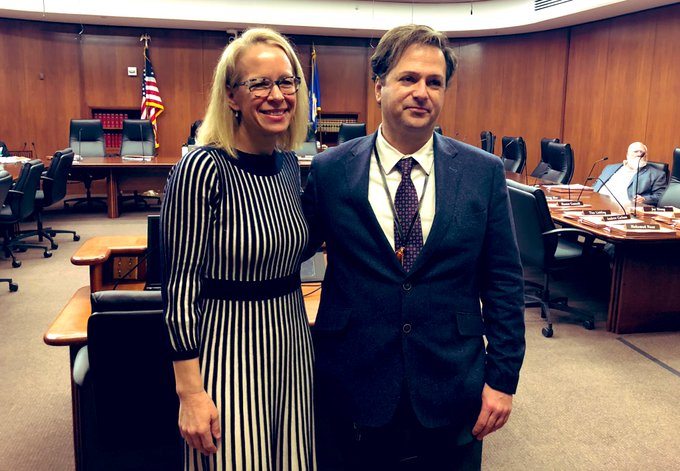 A guilty verdict is not justice. The movement for Black lives—for just, caring communities where we can all be free—exists far and wide beyond the walls of a courtroom. It is in all of us. It is in our communities, our streets, and in our acts of care. It is in our multiracial commitment to defend Black lives and build a brighter future for all of us, because we know our liberation is tied.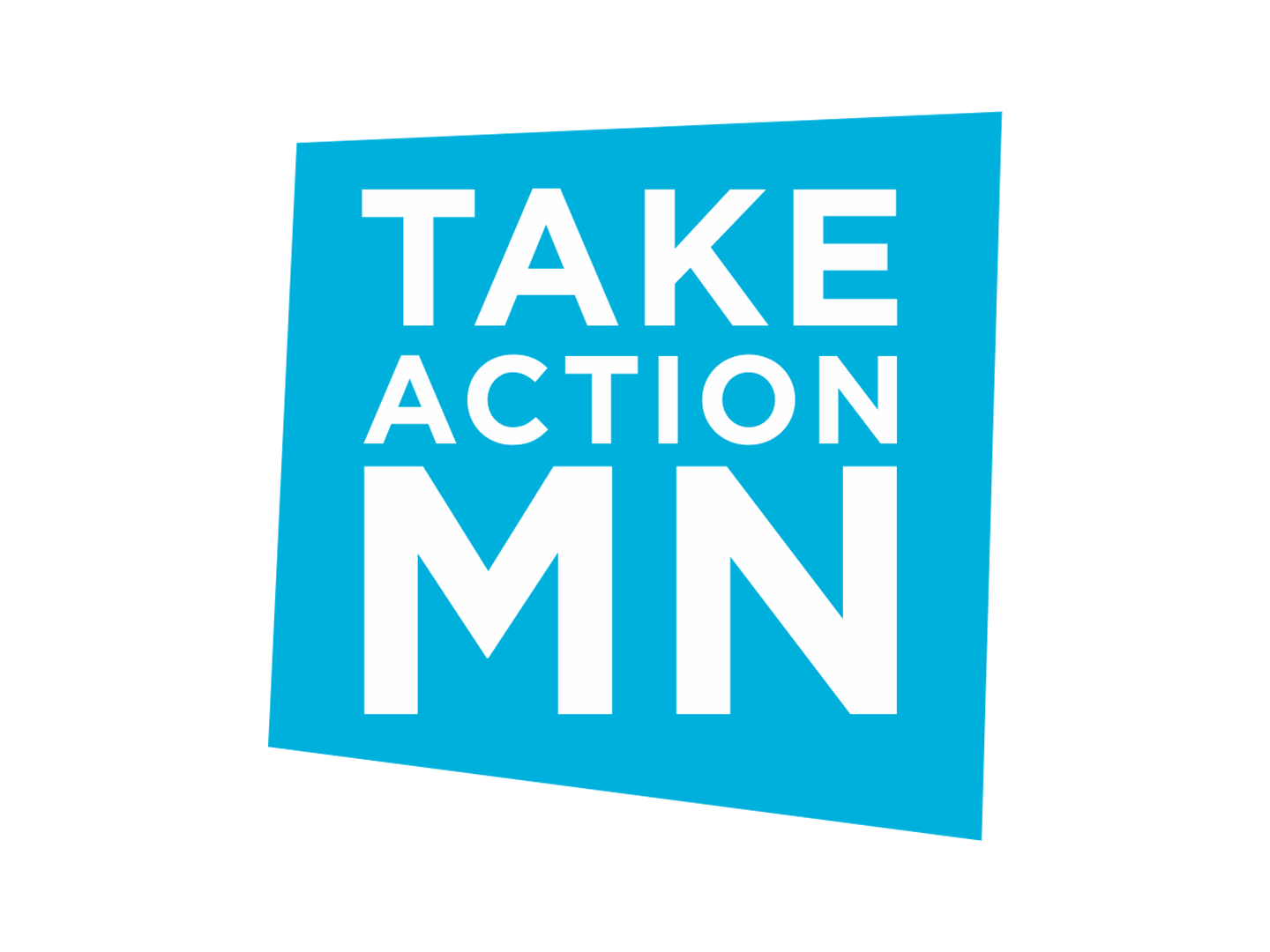 Community Organizations Call on Walz, Frey, Carter and Hutchinson to Stop "Operation Safety Net" Immediately NEWS STATEMENT April 15, 2021 (Updated April 21, 2021 10:18 a.m.) SAINT PAUL, Minn. –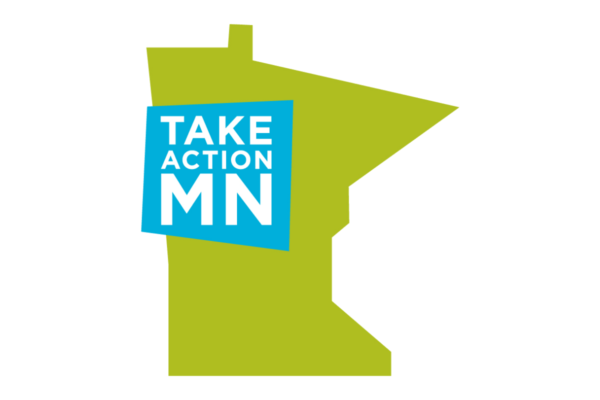 Black lives matter and Daunte Wright should be alive today. He should be living a long, joyful life with his son, friends, loved ones and family. His life matters. Our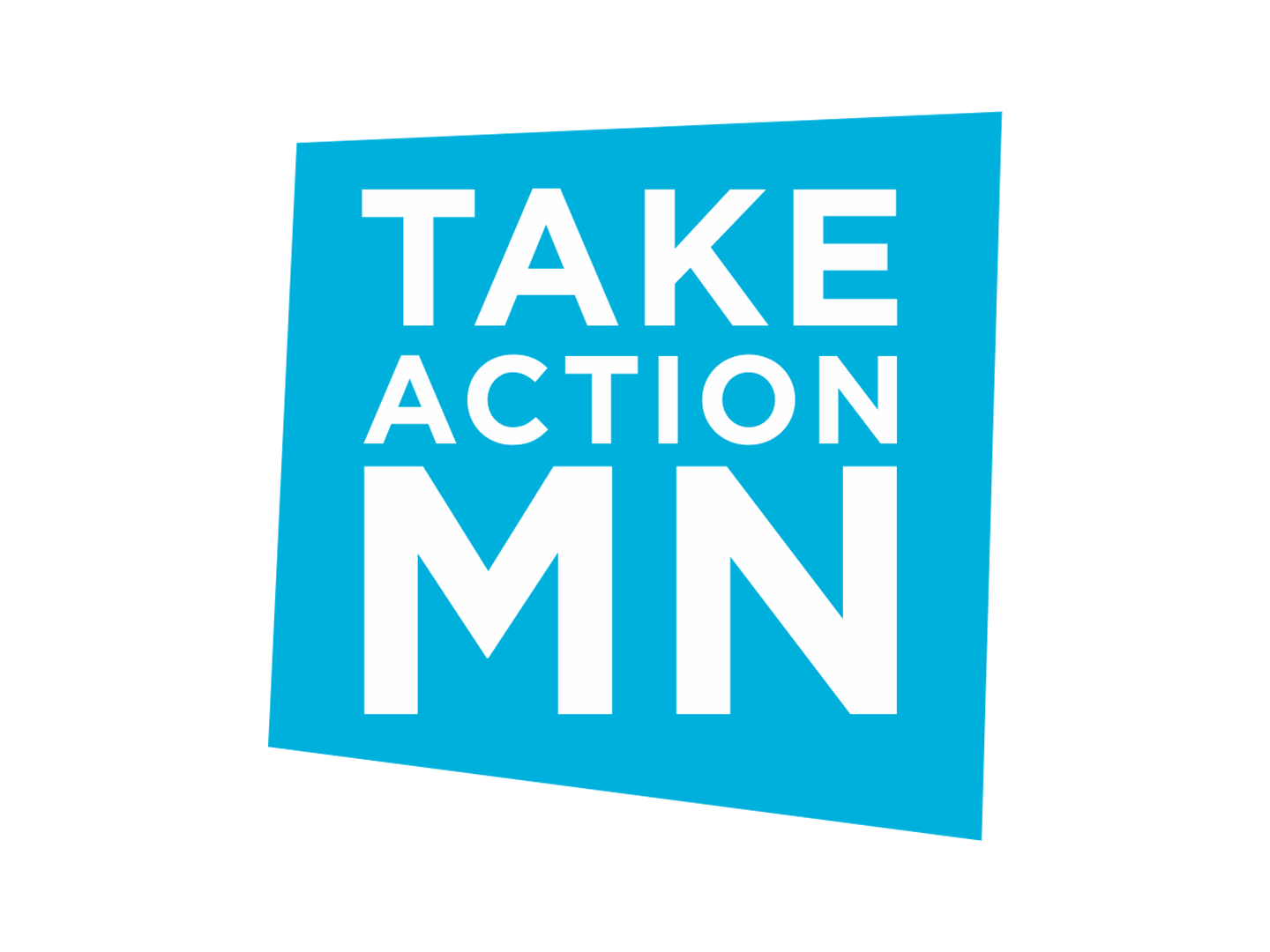 Contact: Kenza Hadj-Moussa, TakeAction Minnesota, 612-386-9556 MEDIA UPDATE Minnesota House poised to pass Earned Sick and Safe Time today (St. Paul, MN)—Today, the Minnesota House of Representatives will take up