NEWS STATEMENT: TakeAction Minnesota Statement on $2.2 Trillion Federal Stimulus, State Negotiations
We need a people-centered stimulus that leaves nobody out
St. Paul, MN–Today, members of Congress and state legislators are acting to address the unprecedented economic turmoil caused by the COVID-19 pandemic. TakeAction Minnesota, with our national affiliates, are deeply concerned by who's included in the federal stimulus and who is poised to benefit the most. TakeAction Minnesota released the following statement.
(St. Paul, MN)—Today, U.S. Senator Amy Klobuchar from Minnesota announced she's ending her candidacy for President. TakeAction Minnesota, a grassroots organization that endorsed Bernie Sanders and the movement behind him released the following statement:
(ST. PAUL, MINN)—On the evening before Minnesota's Presidential Primary Election, TakeAction Minnesota's executive director will join workers and elected officials on stage at the Bernie Sanders rally at the Saint Paul River Centre.
St. Paul, MN—TakeAction Minnesota announced its endorsement for Bernie Sanders for President today. This is the first time TakeAction Minnesota, a multiracial people's organization, has endorsed a candidate for President of the United States. The endorsement of Bernie Sanders unleashes the power of a 50,000 person progressive network in a Super Tuesday state.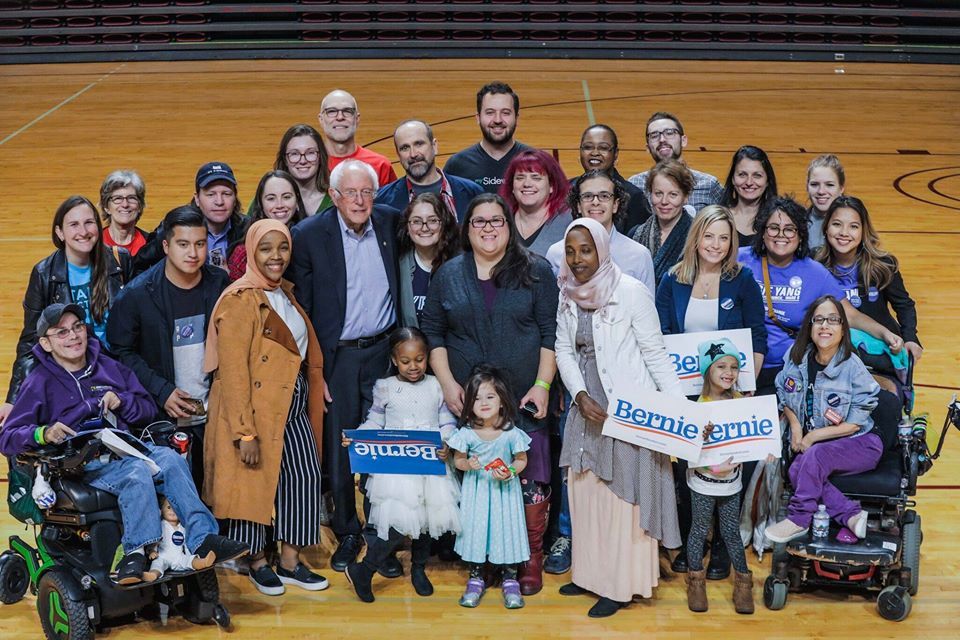 FOR IMMEDIATE RELEASE January 15, 2020 Contact: Kenza Hadj-Moussa, 612-386-9556, kenza@takeactionminnesota.org NEWS RELEASE BREAKING: TakeAction Minnesota Endorses Bernie Sanders for President and the Movement for a People-Centered Democracy St. Paul,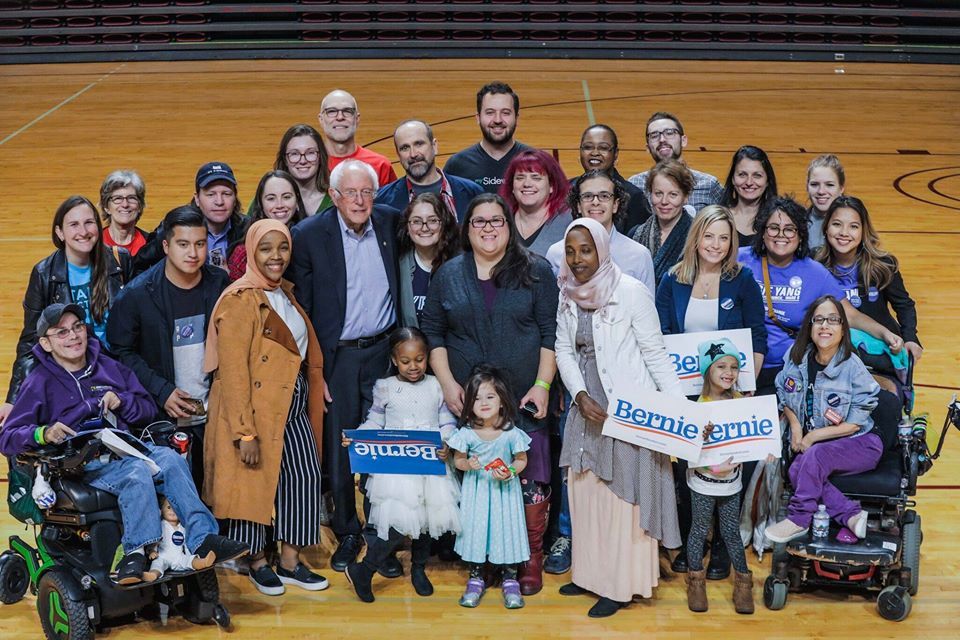 FOR IMMEDIATE RELEASE December 18, 2019 Contact: Kenza Hadj-Moussa, 612-386-9556 NEWS STATEMENT TakeAction Minnesota Statement on 5th Circuit Court Affordable Care Act Decision While Republicans threaten our care, the
Contact: Kenza Hadj-Moussa, 612-386-9556 NEWS STATEMENT TakeAction Minnesota Statement on Nelsie Yang Leading in St. Paul City Council's Ward 6 Race Yang is poised for a historic victory leading with
Contact: Aliya Khan, TakeAction Minnesota 812-230-4241 | aliya@takeactionminnesota.org October 11, 2019 NEWS STATEMENT TakeAction Minnesota Stands with Our Neighbors, Congresswoman Omar and Calls for Unbreakable Solidarity as the