Each year at our People's Celebration, we honor people, organizations, and coalitions who are transforming Minnesota's social movement landscape and whose leadership inspires action.  
This year, we're honoring Democracy Protectors in Farmington and St. Cloud and Labor Movement Champions who led historic labor strikes across our state.
Get your tickets to the 2022 People's Celebration today to celebrate and honor these incredible leaders.
Today, I'm thrilled to introduce our Democracy Protectors honorees. Grassroots leaders in Farmington and St. Cloud have directly confronted right-wing extremists and the fallout from the Right's divisive, fearmongering rhetoric by calling out racism and standing up for transgender youth, COVID safety, and honest school curriculum that addresses race, gender, and fights for equality. These leaders pushed for more just, inclusive communities by organizing their neighbors, speaking up in public, and running for office. Read on to learn more about this incredible group of parents, caregivers, and community leaders.
Meet Democracy Protectors from Farmington, MN 
Following Biden's declaration of Juneteenth as a national holiday, some parents in Farmington sought a municipal proclamation in their town. Their request was met with outrageous, racist responses from the mayor, city councilors, and some residents. A group of TakeAction leaders organized online, educated elected officials, and shared testimony to push back. In May, the city council officially voted in favor of the proclamation. Sara, Kelsey, Kristy and Tysley continue to organize for social justice in the city of Farmington and Farmington schools.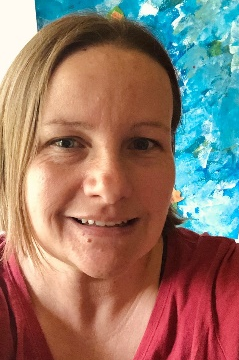 Sara Fry
Farmington, MN
Sara has been causing Good Trouble in Farmington for two years. Since meeting her fellow Trouble Makers for the first time at a School Board meeting in 2020, she has been an ally who speaks out against racism, homophobia, and misogyny. Sara is a proud mom of two, and when not stirring the pot around town, she enjoys spending time with her husband and two cats.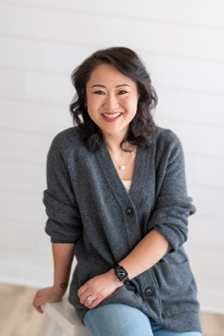 Kelsey Jezierski
Farmington, MN
Kelsey Jezierski, 39, has lived in Farmington for 10 years with her husband, Eric, raising two children. She works as a clinical mental health counselor, specializing in domestic abuse. She ran a powerful campaign for school board, and is proud to have received an endorsement from her local teachers' union.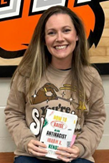 Kristy Rhoades
Farmington, MN
Kristy is a lifelong Farmington resident who has been combating racism and intolerance since attending Farmington schools. In 2020, some Farmington residents became more emboldened to publicly voice their intolerance and bigotry. Kristy found a whole loving community of people willing to speak up against that rhetoric, including Kelsey, Tysley, and Sara. Kristy has been married to Wayne for 17 years, and is a mother of 3 with a stinker of a yellow lab, Suter. 

Tysley Taylor
Farmington, MN
Prior to moving to Farmington, Tysley connected with a group of Good Trouble residents who were standing up against discrimination and intolerance in their community. Tysley has been a voice at City Council meetings, participant in one-on-one communications with city leaders, and a thought partner with her group in creating meaningful change.  
Meet a Democracy Protector from St. Cloud, MN
In the ROCORI (Rockville, Cold Spring, and Richmond) school district near St. Cloud, TakeAction leaders learned of parents whose Black children had been the targets of racial harassment, bullying, and violence. Some of the bullies tried to legitimize their racism by persuading the schoolboard to hire an equity contractor with links to white supremacist organizations. Chantal worked with outraged parents to block the extremist-backed contractor and demand a safe and supportive school environment, and she continues to be a champion for racial, gender and economic justice.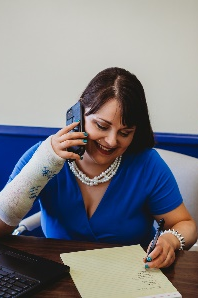 Chantal Oeschle
St. Cloud, MN
Chantal has lived in the St Cloud area since 2011. When 2020 came, it was isolating to be a Democrat in the area, but Chantal found community with Benton Stearns County Progressives (BSCP). Chantal and BSCP organized many campaigns together, inspiring her to run for her local school board. Although she didn't win, she knows the fight isn't over, and plans to run again in 2024.
Too often, the stories of our movement go untold. We are excited to honor and hold space for these leaders and organizations. Join us (online) at the People's Celebration on Thursday, December 8 to honor their incredible work. 
And stay tuned to meet our Labor Movement Champions honorees later this month!
With joy,  
Elianne Farhat (she/her)  
Executive Director 
P.S. TODAY is the last day to buy tickets at the reduced, early bird prices. It's also the last day to receive a party box from Minnesota Black Box. 
Don't miss this event because we want to celebrate with YOU! Make sure to buy your ticket and claim your custom party box today!