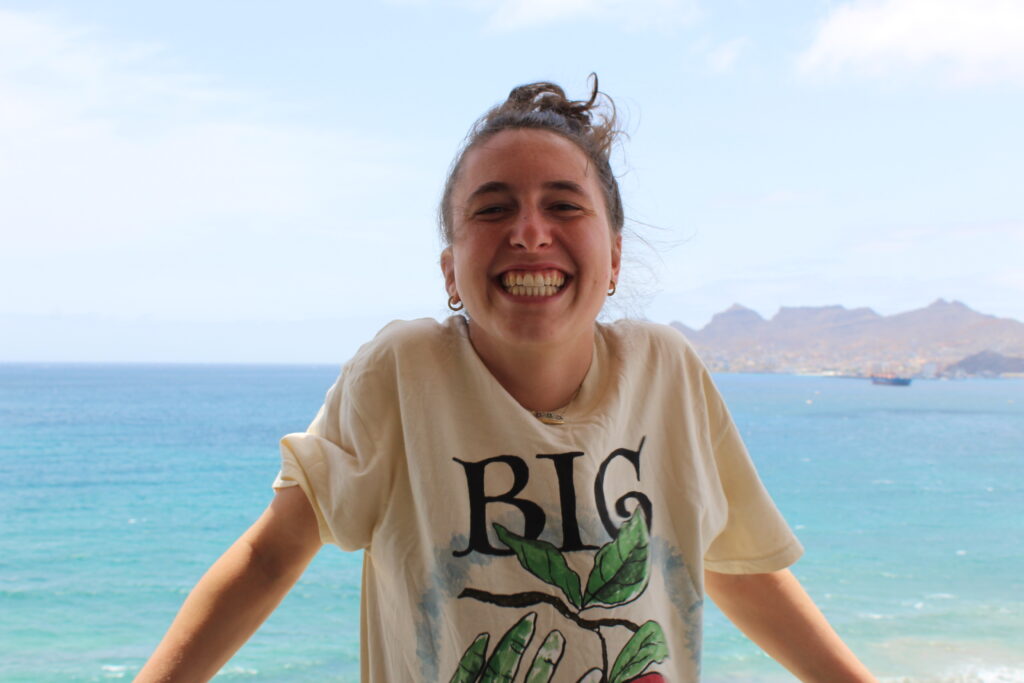 It's time for another special ~summer~ edition of the News Digest! Now, we're turning to music. Jess and Katie invited me (Laura, she/her, Fundraising Specialist at TakeAction) to guest-write this edition:
Hi everybody! I've had so much fun soliciting entries from our staff and compiling the genre-expansive list below of Minnesotan musicians (A hip hop artist in politics! A punk rocker and Palestinian chef!). Perhaps because we are far from the big (read: corporate) record labels, Minnesota's independent music scene has and continues to push boundaries. In other words, Minnesotan music-makers are trend-setters. (But seriously, check the history.) Take that, Nashville and New York! As a musician myself, I often think about how playing and listening to music is a powerful engine of meaning-making, of community-building, and of organizing. Art creates the movement, and the movement creates art! I hope, as we build the world as it should be, we dance.
Here's what we're listening to (in no particular order). And enjoy a fun playlist with hits by these artists and other musicians we're excited about.
1. MMYYKK
Readers of News Digest, welcome to the Midst of All Things era!!! MMYYKK (pronounced "Mike") releases his fourth album today (July 28) with all the intersecting sounds of Soul, Jazz, Electro, and R&B. He describes this album as, "[exploring how] humanity is being impacted by rapid globalization and technological shifts." Whoa. MMYYK, a Minneapolis-based multi-instrumentalist, comes highly recommended by Jess and her household, who also shared that Mychal "was our videographer & teleprompter at our People's Celebration!!" We love! I can't wait to dive into this album – if it's anything like the first track, it'll make you want to move your body.
2. Humbird
TakeAction organizer Lindsay describes Humbird as "tender, haunting, and folksy." Humbird is the musical project of South Minneapolis' Siri Undlin, whose sophomore record Still Life (2021), is poignant and personal. In chilling and harmony-filled songs, Undlin reckons with and reflects upon all the grief and anger following the murder of George Floyd. She zooms in on intimate moments, and outwards to her place in the world.
3. Lyla Abukhair
From TakeAction organizer DyAnna: "Lyla Abukhodair!!! She's a Duluth-based musician, but she is also doing the coolest Palestinian food pop ups with her restaurant start-up called Falastin . . . she's honestly just the coolest gal." Abukhair's latest album, Scream (2022) touches deep subject matter, like immigrant identity and sexual assault, with a mix of anger, angst, and delicacy. Lyla is a true punk rocker.
4. Maria Isa
Residents of West Saint Paul, did you know that your state representative is also a talented hip hop queen?! In fact, just after winning big on healthcare and climate in the state legislature, Rep. Isa released an absolute BANGER entitled "Blah Blah Blah (feat. Sophia Eres)." If you like to party progressively (for example, start your album with an audio clip of Bernie Sanders), then you need to take out the biggest speaker around, gather your people, and dance to the bouncing reggaetón of Maria Isa.
5. The Pretendians
Native American rock band The Pretendians are not pretending. The majority of the band represent the Oceti Ŝakowiŋ (7 Council Fires) of the Dakhota/Lakhota Nation, hailing from Standing Rock, Rosebud, and Crow Creek tribes. Take their newest (and hottest!) album release Stories From the Fire (2023), put it through your car speakers, and let their music rock n' roll through.
6. Papa Mbye
Ten years ago, you might've found Senegalese-American Papa Mbye at a park in North Minneapolis drawing cartoons for passersby. Now, he's an electronic/hip-hop artist with a powerful sound. As described by his label, Against Giants: "It's disjointed art-rap, impressively walking the jagged edge between the familiar and the esoteric. Like the best caricature artists do, Papa Mbye pays homage to the source material, while showing us something we've never seen before."
7. Bad Posture Club
I first saw BPC perform at an intimate backyard, an assortment of chairs arranged around a make-shift stage with a banjo and guitar. This really encapsulates the energy of Minneapolis-based duo Maren Day and Morgan Kavanagh. You can hear their hands pluck strings, their voices winding and weaving together, in each song on their latest album release, A Place Between (2021). A beautiful folk blanket. For a deeper dive, check out this podcast featuring Maren and Morgan to learn more about the inspo behind their latest project.
8. Dua Saleh
When I first watched Sex Education, I had no idea that my favorite character, Cal Bowman, was played by Dua Saleh, who also lived in Minneapolis and is a genre-pushing hip-hop/electronic musician! They have now amassed an international following, and are paving ways for other young Black trans artists. And, their music truly slaps – listen on Bandcamp.
9. Lucy Michelle
As described by the Current, Michelle's first solo album Womanly is "a meditation on the volume of labor in parenthood, matched with the need to recognize the importance of self-care." It is a folk rock beauty to listen to.
10. LAAMAR
As 91.7 KAXE rightfully remarked, "with Flowers, Minneapolis based LAAMAR has crafted a stunning debut that does not shy away from difficult topics." The first track, "Home to My Baby" narrates LAAMAR's experience as a Black man being pulled over by the police with piercing lyrics and soft, steady chords. He is the musician I am most looking forward to seeing live in Minneapolis soon.
And that's a wrap! Wow, it was so hard to just choose 10. Send us what's in your ears.
Until next time,
Laura Kiernan (she/her)
Fundraising Specialist
(Okay, fine, shameless plug: check out my music!)