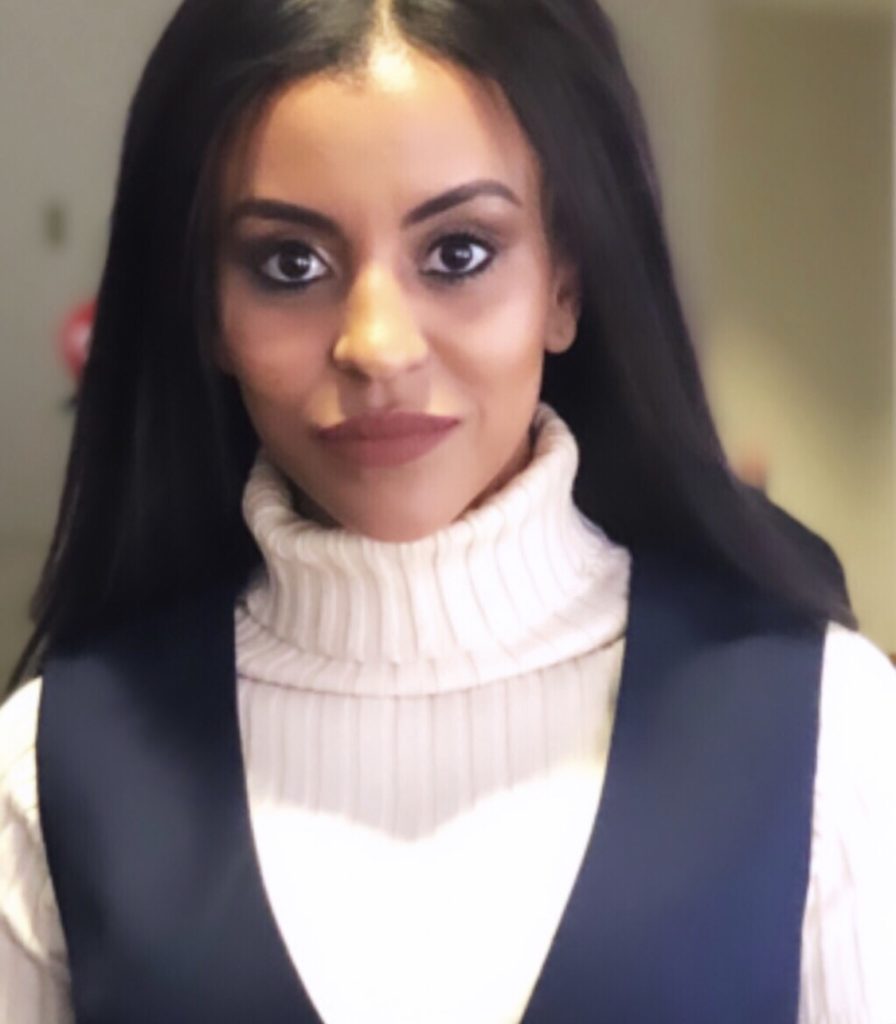 My name is Amane. I was born in a rural village in Oromia, Ethiopia. As a child, forced into involuntary exile, my home became a refugee camp. I learned what it meant to experience hunger, hopelessness, and heartbreak. Those first few years of my life paved the way for the beliefs and values that lead me today.
While other children were playing with their friends, I watched my friends in the camp cry out in hunger. And while most children my age dreamt of toys, I dreamt of a home I could call my own.
After several years in Kenya, I moved to Minnesota. I've never felt more at home. Arriving here as a kid restored my childhood dreams. I had a place to call home, and people I love unconditionally.
I've been an organizer for as long as I can remember, including during my childhood in Kenya. But it was in Minnesota that I came to understand the power of grassroots community organizing and being a Black woman in movement and electoral politics.
Growing up, I witnessed firsthand the resilience and remarkable courage of Black women, both in my network of refugees and immigrants and within the resilient African American community.
Black women have been architects of re-imagining systems of oppression. They've been at the forefront of leadership, both disrupting of the status quo in their communities and dismantling existing systems that preserve white supremacy.
Inspirational Black women leaders like Shirley Chisholm, the first Black woman elected to Congress, paved the way for radical progressive policies. Much of our movement's extraordinary progress is owed to Black women, especially African American women whose resilience has served as armor to many of us who are new African immigrants.
Throughout history, Black women have dealt with the horrors of systemic racism, white supremacy, misogyny, patriarchy, and political exclusion here in the U.S. and internationally. These systems exist to deter Black women from opportunities to serve their communities by excluding them from spaces of decision-making and power.
This is no coincidence; it is almost always by design.
As we deal with a global pandemic and mass unemployment across our nation, I can't help but think about what would be different if we had more Black women in elected office. Black women understand the urgency to address the crisis we are collectively facing because our unjust systems have impacted them most.
Those who are most impacted are the ones best fit to lead. With more Black women in office, we can put people and our communities – especially those disproportionately impacted – before corrupt interests.
As we think about the future of Minnesota and our nation, we must encourage more Black women to run and serve in elected office, and we must vote for them.
Despite the existence of multiple organizations established in the name of empowering and strengthening new and progressive leadership, Black women continue to face hurdles accessing to resources when they run for office.
The work we are doing is a matter of survival. As a child living in exile, I learned the importance of community organizing, leadership, and transformative work within electoral and political systems, and I began doing electoral work in 2013. This year, I am working as a Regional Field Director on a campaign to ensure victories for people-focused candidates up and down the ballot and defeat Donald Trump in November.
I fled my first home as a child due to oppressive systems and marginalization, but my story isn't unique. Many children are displaced today, like the children we have abandoned in ICE custody, leaving them helpless and trapped in a cruel system that has disregarded their humanity.
I continue to do work in movement and electoral politics because I wholeheartedly believe it can be transformative and empowering. As I think of Black women's leadership in our state and nation, I have immense optimism.

Our Black elected officials inspire hope. They need the political will and public support to unapologetically stand up against systems that have not benefited our communities. We need to have more Black women in decision-making spaces.
We are in a critical moment. This year, in Minnesota, Black women leaders are on the ballot, and we must support them.
On Tuesday, August 11, Minnesotans will vote in primary elections to determine the candidates that will represent their party in November's general election. Primaries are an invaluable opportunity for progressive activists and organizers to center the voices and experiences of Black women in our politics and policy. Check out TakeAction's Busy Voter's Guide to learn more about who's on your ballot and how to make sure your voice is heard in this pivotal moment. Together, we're going to change the world.