Happy Monday!
On Tuesday, February 2nd, the Labor Committee will have its first hearing for the Earned Sick and Safe Time bill (HF7). No matter what we look like or where we come from, we all get sick, and nobody should have to worry about losing their livelihoods in order to care for themselves or a loved one.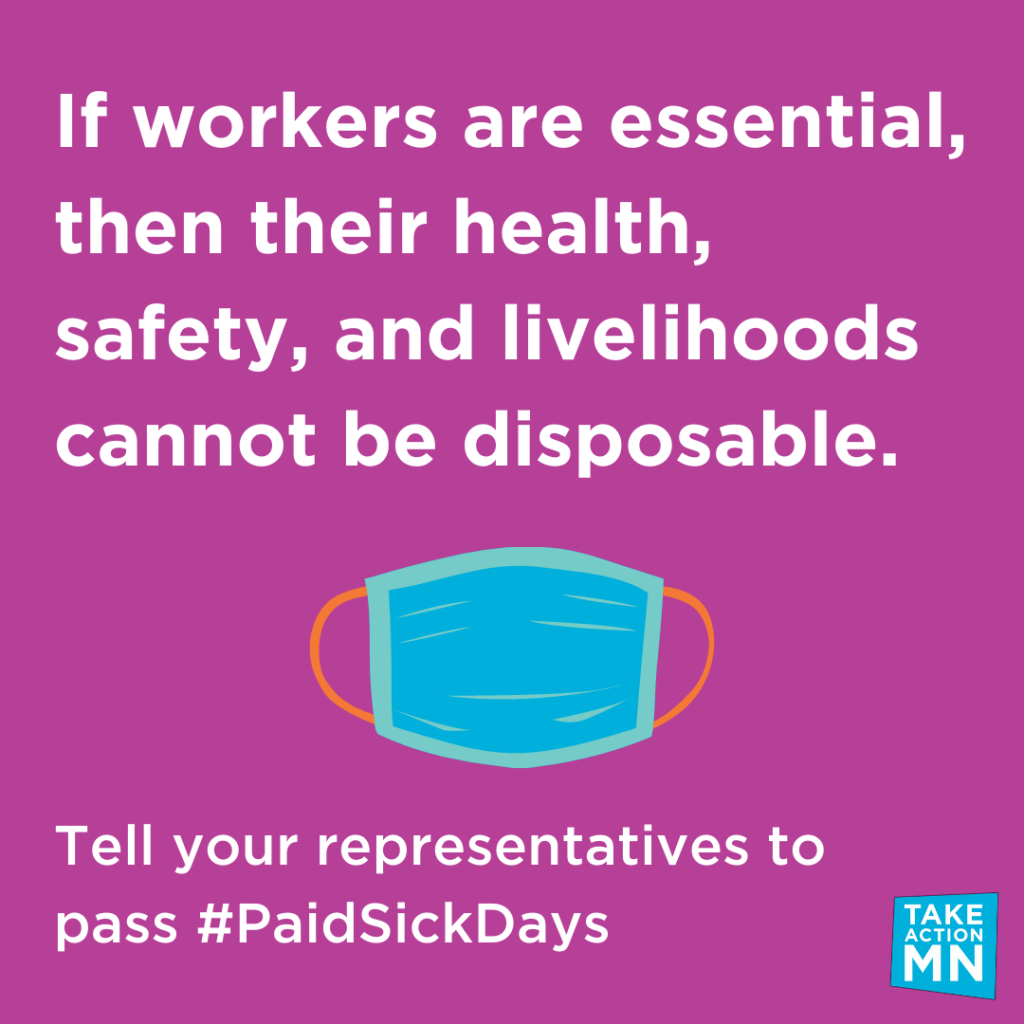 Passing Earned Sick and Safe Time (ESST) would allow workers to accrue time to take care of themselves and their family members during illnesses and emergencies. The COVID-19 pandemic has shown us that we are all connected, and that we need paid sick time for public health, racial justice, and gender justice.
Watch the hearing live at 3:00 p.m. CST here. We'll be watching on Facebook, too – watch with us, and bring your people along with you! Everyone should have a voice in this conversation.
We're also excited to support HF9, which would expand and protect voting rights throughout Minnesota, and the 100% Clean Energy Bill, which helps Minnesota build its way to 100% clean energy by 2040 and lays the framework for a just transition to renewable energy. These bills are opportunities for us to build an equitable, inclusive Minnesota where everyone can thrive, and they need your support!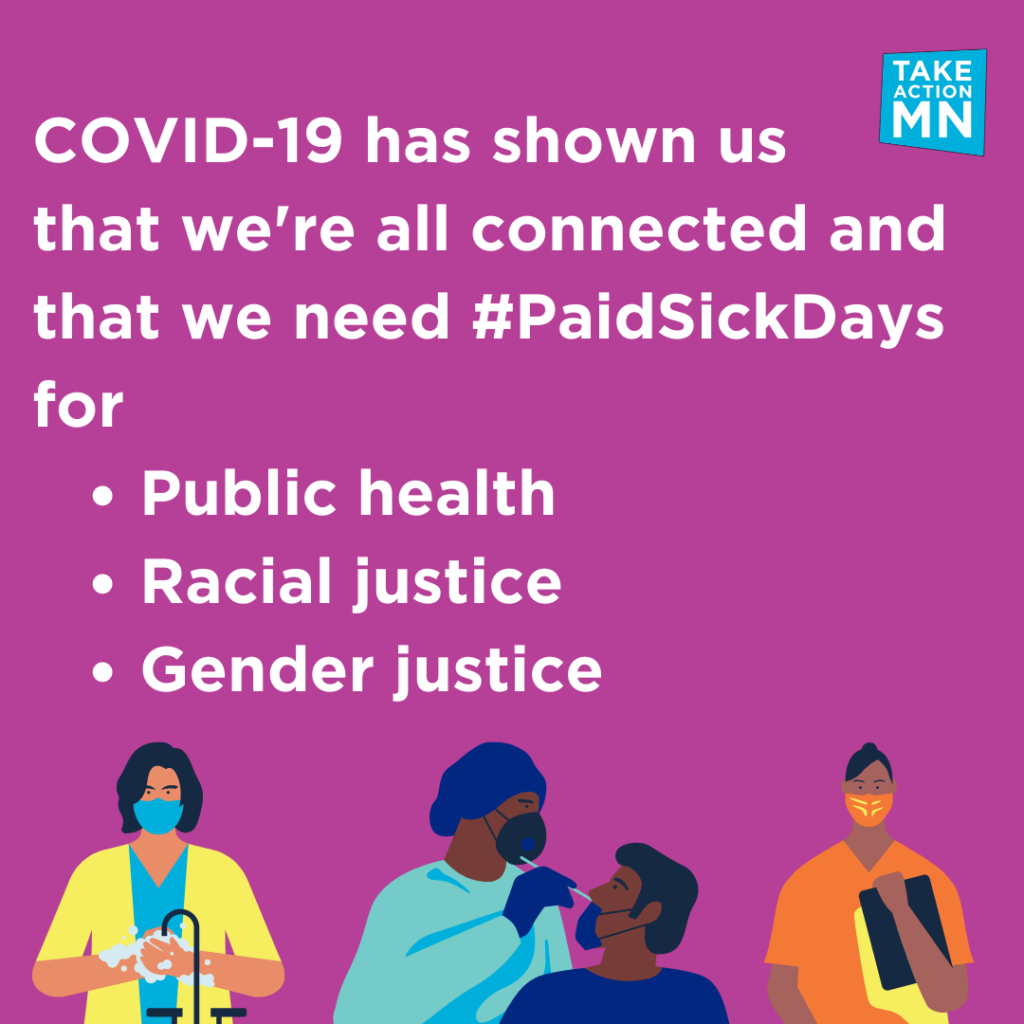 Here's how you can get involved and advocate for the paid sick time that ALL Minnesotans deserve:
Raise your voice – tweet at and tag your representatives on social media with hashtags #MNLeg, #PaidSickDays, #CareEconomy, and #WeCare4Us.  
Email your legislator now – Ask them to support earned sick and safe time for all Minnesota workers. Be sure to customize your message! Why does paid sick time matter to YOU?
In solidarity,
Jessie and Robert