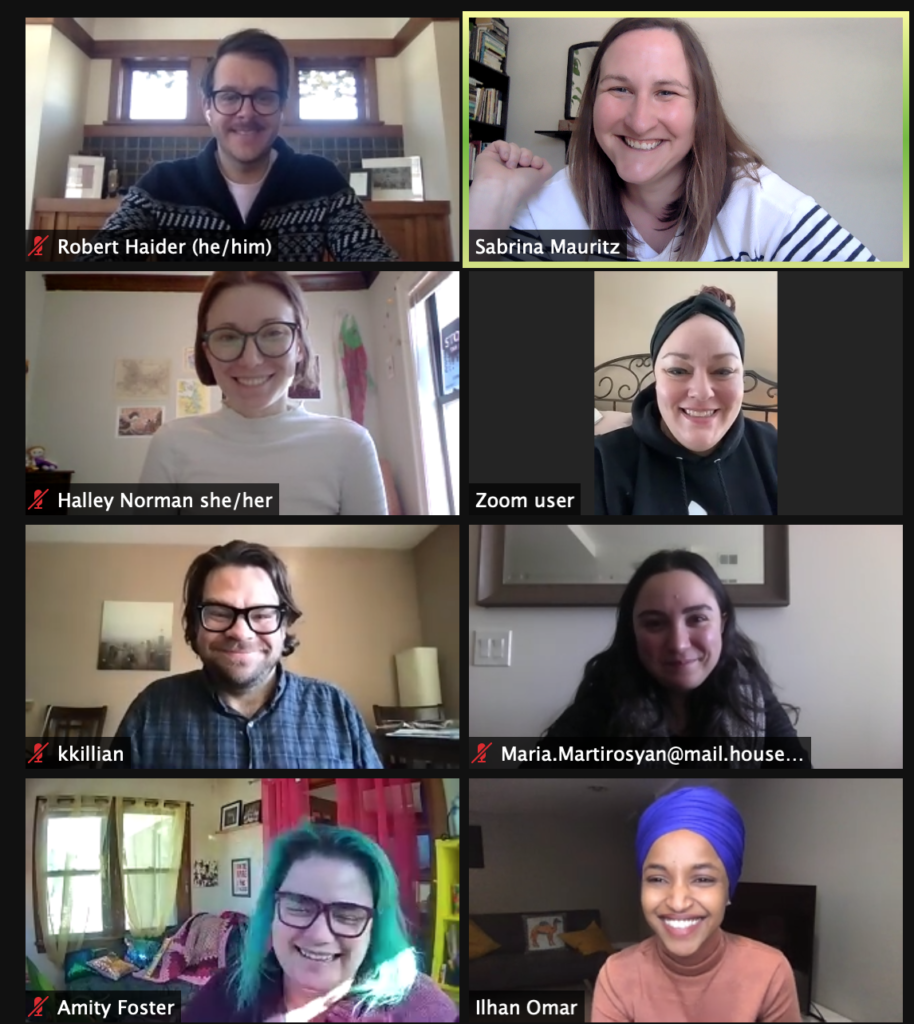 Last week, TakeAction Minnesota members Chara Blanch, Amity Foster, and Halley Norman sat down with Rep. Ilhan Omar to talk about care, COVID-19, and the state of our democracy. It was a powerful conversation.
Amity and Chara shared their stories about medical debt and talked about how access to health insurance impacts the length and quality of our lives.
Halley appreciated the way Rep. Omar listened and empathized with their experiences. "Sometimes, I take it for granted that my elected officials can relate to the experiences of their constituents," Halley said. "That's not always the case. It was powerful to see Ilhan connect to us in real time." 
Members like Chara, Amity, and Halley have been working to build relationships with their elected officials, including Rep. Omar, over months.
"I think meetings like this are an opportunity for us to get grounded in what we want, and in what we should expect from our representatives," Halley explained.
We're grateful Rep. Omar takes time to build relationships with people. Are you interested in building a relationship with your elected leaders? We're here to get you connected! Email Sabrina for more information.