by Breanna Ellison, TakeAction Minnesota Organizer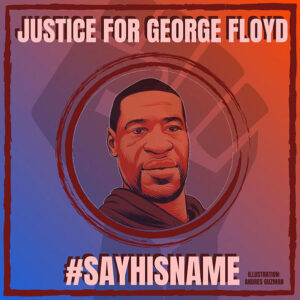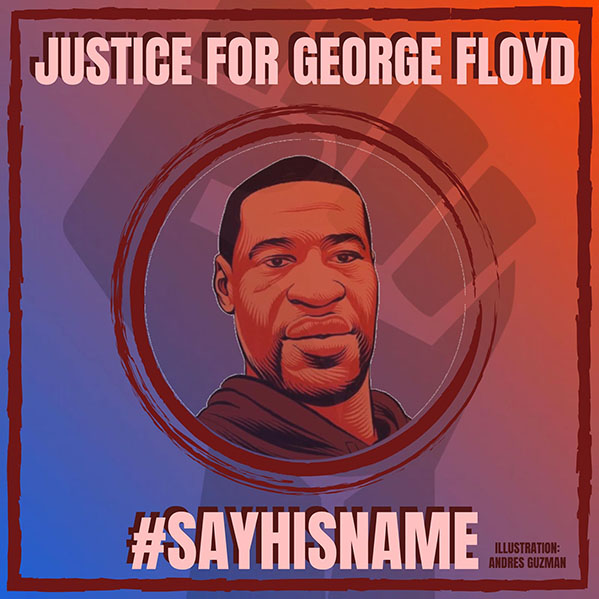 Like so many of you, I am hurting.
This is not the first time black people have been forced to witness the trauma of our black relatives' suffering, plastered across social media and broadcast by the mainstream media like clickbait.
When news of Ahmaud Arbery's murder spread like wildfire across the country, I was devastated. I wept at the brutal video of a black man being hunted and killed while merely running down the street.
I was dumbfounded at the sheer existence of the video, and the fact that millions of us were able to watch as a man was murdered. People watched, reposted, retweeted, and shared a video of a man taking his last breath. It was criminal. It was wrong.
But what could I do? How could one black woman invoke any change? Change seemed impossible. I felt powerless. I felt broken.
I can't breathe.
Tuesday, I woke up to another video. Another video of a black man taking what was essentially his last breath. Less than a month after learning of Ahmaud's death, I lay there weeping as I watched another man die. George Floyd.
Yet again, my feed was flooded with Black Trauma. The same thoughts from before flooded my mind. Impossible. Powerless. Broken. While there are common themes in the murders of Ahmaud and George's death, such as a lack of consideration and value for black lives, there are differences as well.
While both were brutal, senseless killings, for me, the police involvement in George Floyd's case was a tipping point. And, while I am heartbroken, I also feel angry. I feel motivated. I know that change is possible. 
But how?
It starts with us. Together, in solidarity, we can spark change. We can harness our collective power to transform our government, so that it's led by the people, for the people. By holding leaders accountable. By electing people into power who will fight for justice and be guided by a desire to simply do the right thing. Our liberation is tied to each other. No one is free unless we all are free.
When I woke up and learned of Floyd's murder, I wept. I felt powerless, angry, and heartbroken.
Then, I witnessed thousands of people take to the streets to protest the murder of George Floyd. I found solace in the multiracial, people-centered show of solidarity in the streets of Minneapolis – even in the midst of a pandemic. I was comforted. My strength has been affirmed by the resilience of my people. Today, I feel hope. I know that change is possible.
Today, I am grieving – but I'm going to keep fighting. And I am thankful – because I woke up. Together we can ensure that police brutality ends, and that we all get to wake up tomorrow.