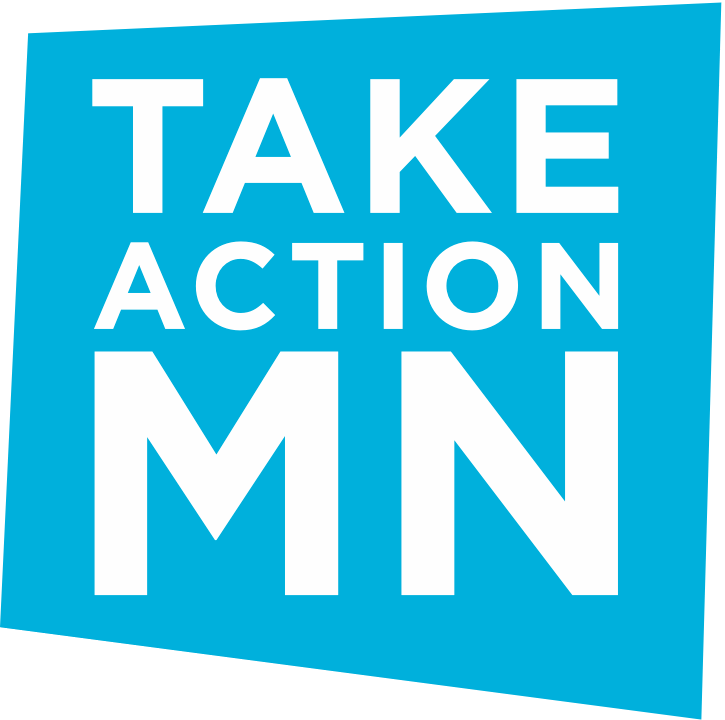 Updated at 1:20 p.m. on January 5, 2021
We are heartbroken.
On May 25, 2020, Minneapolis police officers killed George Floyd, setting off a nation-wide uprising and meaningful efforts to reimagine our community safety systems.
On December 30, we ended the year on a heartbreaking note with the MPD killing of Dolal Idd and the horrific treatment of his family in a police raid. We know that MPD is beyond reform, and we knew this was only a matter of time, but we're still left reeling in the wake of Idd's death.
George Floyd's life mattered.
Dolal Idd's life mattered.
Both of these Black men should be alive today.
We continue to grieve and process. Through our pain, we can imagine a better world – a future without a police system. Police officers must be held accountable for murder. Publicly, we must invest in the world we want to live in.
We know many people are looking for ways to act. TakeAction will keep updating this post with calls to action and resources from community partners. If you can't join in person, commit to learning more about the local and national movement to replace our broken, harmful policing system.
Ways to act now
Learn about the movement for a new way forward. The solution isn't reforming a broken system–it's replacing it. Read MPD150's powerful, comprehensive report of the history and current reality of the Minneapolis Police Department released on its 150th anniversary. It's a great introduction to the fight for abolition.  

Give money to support Black-led, community-centered organizing efforts in Minneapolis. Organizations like

Black Visions Collective

and

Reclaim the Block

have been organizing for a better, just Minneapolis for years. Support their work. More donation information is listed below.

Call on elected officials to defund police. It's time to move our money out of our police departments and into the resources that truly keep our communities safe. Call Minneapolis Mayor Jacob Frey today and tell him to defund police.
LEARN MORE
Reformist vs. abolitionist steps in policing (Transform Harm)
While Republicans & Democrats Unite to Increase Police Power, Others Point to New Way Forward (Ricardo Levins Morales)
Video: Why We Can and Should Abolish the Police and Prison-Industrial Complex (Films for Action)
Abolish the police? Organizers say it's less crazy than it sounds (Chicago Reader)
DONATE
If you're able, give money to support Black-led, community-centered organizing efforts in Minneapolis. One-time donations in times of crisis meet a critical need, but sustaining monthly contributions are what allow grassroots organizations to powerfully and strategically build for the future. Please consider setting up a sustaining contribution to one or all of these organizations, to power their work for justice even when it's not in the headlines.