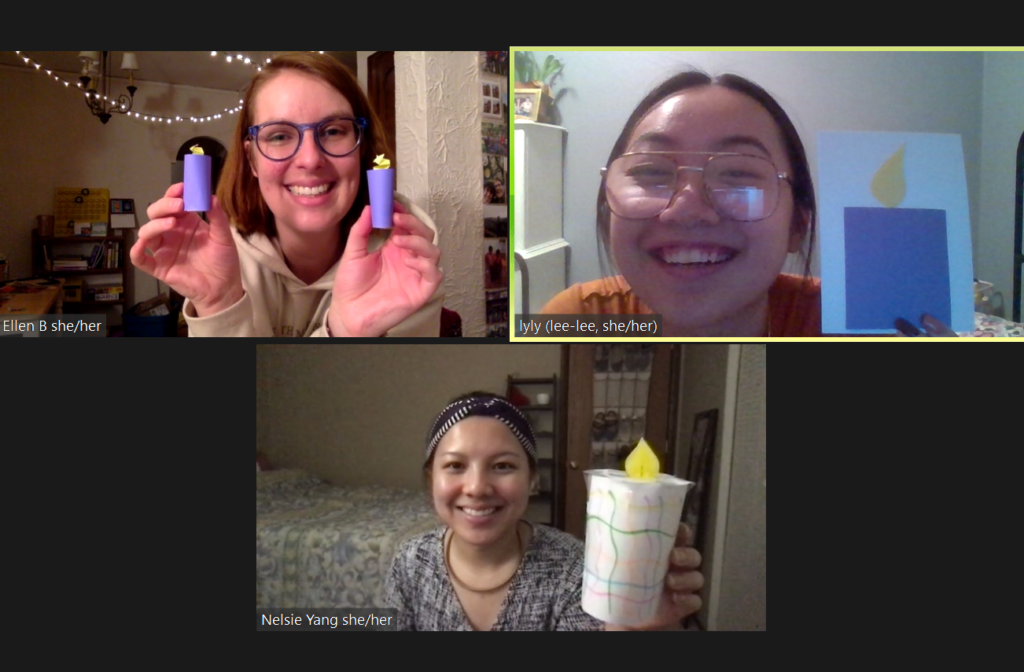 Hey, it's LyLy. Today is March 11, the one-year anniversary of the World Health Organization declaring COVID-19 a pandemic. So much has changed since that day, and I know I'm not alone in needing space to grieve, mourn, and remember. That's why I want to invite you to build People's Memorials, create art together, and be in gentle and tender community with each other. I've created a People's Memorial toolkit that you can download and use as a guide.
Our People's Memorials can look like anything that's meaningful to us: a candle, a picture, a song, an altar, a poem. You can create it alone or with your loved ones.
I'd love to see what you create. Send me a photo. If you're interested in creating People's Memorials in community, please email me.
With care,
LyLy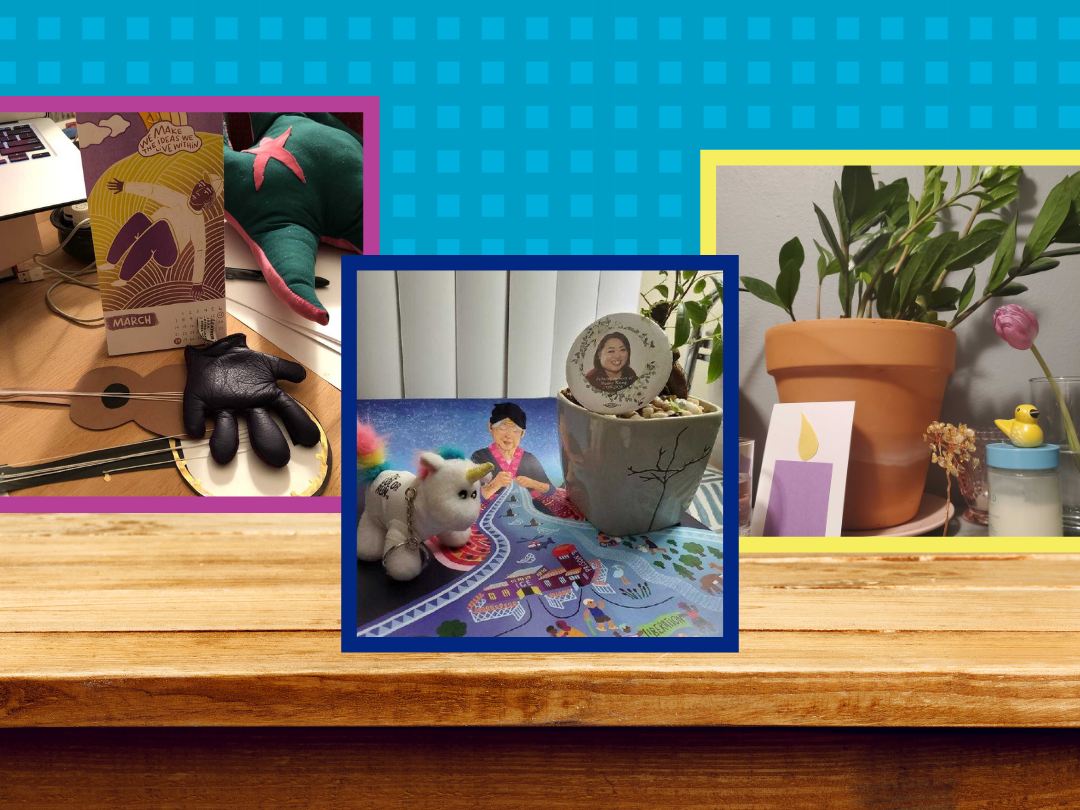 March 11th, 2020 is the day the World Health Organization declared COVID-19 a global pandemic. Since then, 2.36 million people have died due to COVID-19, 500,000 of them in the United States, and 6,501 of these people in Minnesota. Since the start of the new year, two people die from COVID-19 every minute.
Our grief and rage moves us to action. Together, we'll build People's Memorials, create art for them together, and be in gentle and tender community with each other.
It didn't have to be this way. These deaths were caused by government negligence, deliberate misinformation, and denying science. As people are grieving and struggling to meet their needs, corporations and the ultra-wealthy are reaping in profits. The wealth of billionaires increased by $3.9 trillion while workers have lost $3.7 trillion in earnings. While we are hurting, they're profiting off our pain. This is disgusting and horrific.
We're witnessing a healthcare system in crisis, with inequitable vaccine distribution, healthcare providers leaving due to stress – or dying – and inaccessible healthcare. COVID-19 also exposed our country's foundation: white supremacy, capitalism, and misogyny. We're witnesses to police brutality, women leaving the workforce in worrisome numbers, people being pushed out of their homes, an education and caregiving crisis, and so much more.
Collectively, our communities are experiencing a devastating amount of trauma and grief. The cultural trauma of COVID is profound and we won't let it be erased from our memory – or the memory of those who have benefited off our pain.
We remember the 500,000 precious lives loss due to COVID-19 and government negligence. We commit to remembering their lives and stories.
We remember the work of healthcare providers as they care for our loved ones.
We remember essential workers and how they sustain our communities.
We remember teachers and how they lovingly educate our children.
We commit to honoring their work by fighting alongside them for living wages, robust worker protections, and receiving the healing they deserve.
We remember George Floyd.
We commit to building a world where Black people are loved, cherished, cared for, and safe.
We will harness our fury to build more people power, more care, and more justice in their memory in 2021, to ensure that a loss of this scale never happens in our world ever again.
Together, we will remember. 
What's a memorial?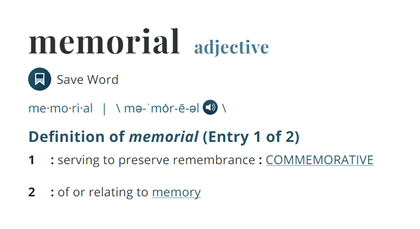 Memorials take up space. They allow us to pause, reflect, and remember. A memorial could be in your home or in a public gathering space. 
Some examples of memorials:
OK, but what's a People's Memorial?
2020 was historical for a number of reasons. 500,000 people have died due to COVID-19. We experienced a global uprising that was sparked right in Minnesota. We've had to drastically shift our lives to accommodate new normals. We can – and need – space to grieve the small and large things: people, small joys, rituals, friendship, systemic failures, etc.
A People's Memorial is a memorial you build. It honors what you are remembering, what you need to mourn, grieve, or be rageful about. Your People's Memorial takes up physical space for you. It is built by you, for you.
Build Your Own People's Memorial
What or who are you honoring? What do you need to remember?
Where will you build your memorial?
A table or shelf in your home? In your yard? A fence? Maybe there's a park or a public gathering space by your home. You could try on the street, in a community building, or in your workplace. Get permission if you need it or you may need to move your memorial.
Use your five senses:
Sight 
What will your memorial look like? Gather things you may have already: candles, flowers, chalk, paper, or cardboard boxes. You can tape, staple, pin, or zip tie materials to each other or fences/posts.  
Bright colors will help your memorial be noticed by the public.  
Center what you're memorializing.  
Touch 
You can use interactive materials. Perhaps people can leave a post-it, love note to themself/someone else/community/etc, or tie a ribbon around something.
Think about the layers of your memorial. Can you use a table, chair, or shelf to help hold parts of your memorial?
What textures are involved in your memorial?
Hear 
Where is your memorial? Think about surrounding noises that may impact your memorial.
You can leave a noisemakers at your memorial.
Is there a recording you can leave at your memorial? Music that you can play?
Perhaps your memorial is deep in nature, with birds and rushing water.
Smell 
You can surround your memorial with candles, incense, or essential oils.
Taste 
If your memorial is being built in a home you share with your pod, you can place small food offerings there.
Make a candle:
A candle is always a welcome addition to any memorial. You can leave a literal candle, or use art materials (paper, markers, clay, fabric, string, beads, etc) to make a candle.
Helpful tips:
Remember, your memorial is yours and should reflect you and what you're memorializing.
Maintain your memorial. It is precious. Think through the caretaking of your memorial. If it's large, who might you ask to help clean up your memorial? If it's a public memorial, what things might need to be removed, replaced, or consistently added?
On gathering:
Memorials connect us to each other. Perhaps you want to gather with your loved ones to build a memorial. If so, here's an agenda you can use as a guide:
Welcome, introductions, and/or grounding 
Name what we're memorializing 
Gathering our offerings 
Build our memorial 
Time to pause and reflect 
Closing 
Download the People's Memorial toolkit and share it with others!