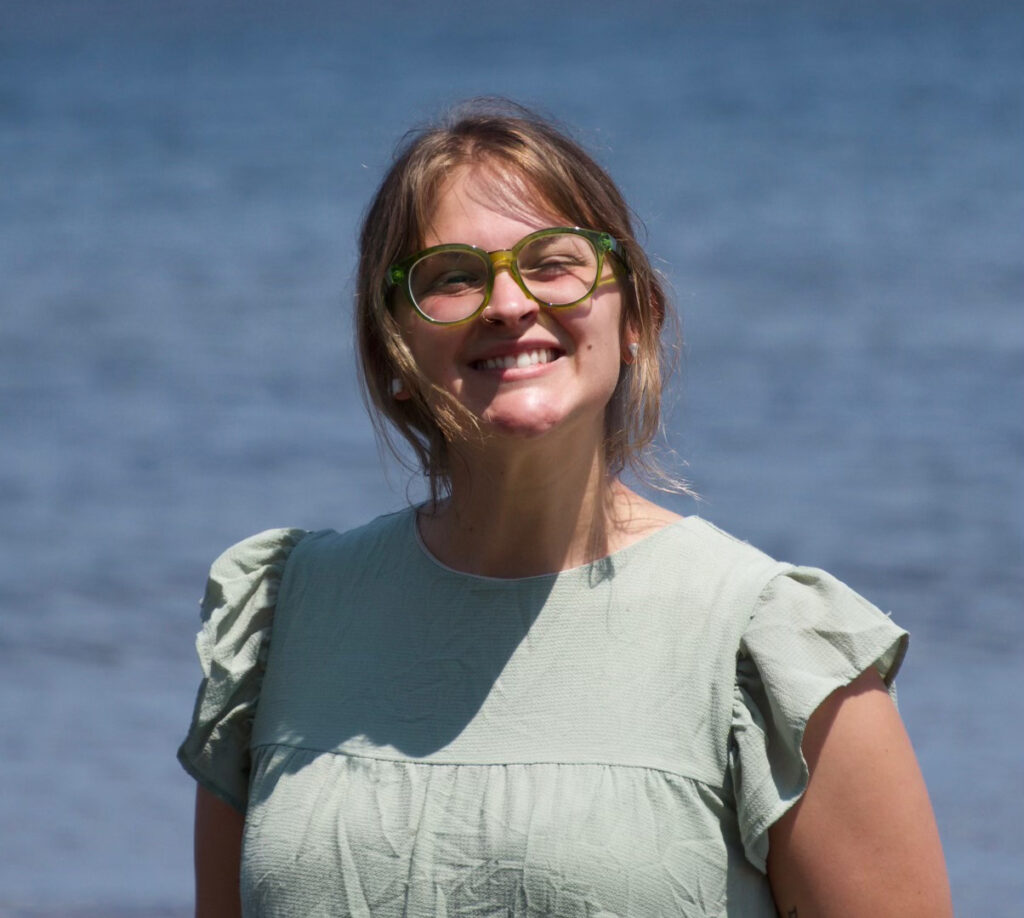 Hey there, it's me, DyAnna! I'm one of the organizers behind TakeAction's Student Debt Cancellation Crew.
The holidays are here. As the end of deferment looms, I want to share
💞 some reflections about talking education debt with family and sharing my story;
📚 a few resources that I hope will help you feel supported in those conversations, and
💌 an invitation to give yourself some grace.
💞 Reflections: Sharing my education debt story with family
As an organizer with the Student Debt Cancellation Crew, I constantly encourage fellow debtors to share the story of how education debt impacts their life. Our stories are our most powerful tools to move people to understanding and action.
As I anticipate sitting around the dinner table with my family this holiday season, I've been reflecting on how one of the people I love most in the world — my dad — doesn't know my student debt story. He just knows the numbers: the initial loans, the first refinance, and the tax write-off. And, with the end of deferment looming, I know education debt is going to be a hot topic on the news. I'm realizing that, before he hears talking heads debating the merits of canceling education debt, I want him to understand why this issue matters so deeply to me. I want to invite him to be an ally in this fight.
Here's what I'd tell my dad.
I am one of the nearly 45 million people with education debt in the United States.
I just signed the contract on my freshly-refinanced private education loans in preparation for payments resuming in February. All-in-all, even with my newly-negotiated 15-year payment plan on my private loans, I'm looking at $828 of my monthly income going directly to education loans — that's more than my rent.
I've checked all the boxes and jumped through all the hoops since I graduated from college. This was my second time refinancing, and the counselor who I worked with to get it done ended our last conversation with a "looking forward to talking again next year when we can look at it all over again and see if we can get you an even better rate." 🙄
Sometimes, my loans keep me up at night or fill me with dread and shame. I worry about being a financial burden on my partner, and I've fully accepted that I will never be able to afford to have kids (I wasn't planning to anyway, but I'd like to have the option).
In a way, I am afraid to share this story with my dad. But still, giving a full picture of how this debt has impacted me might open up a conversation about student debt cancellation, and I want to know where my dad stands.
Why am I telling you this? Because I want you to know that, if you can relate to my story — and you've been thinking about telling your loved ones how education debt has impacted you — you're not alone. Whatever comes out of my conversation with my dad, I know I can lean on the Student Debt Cancellation Crew for support — and you can too.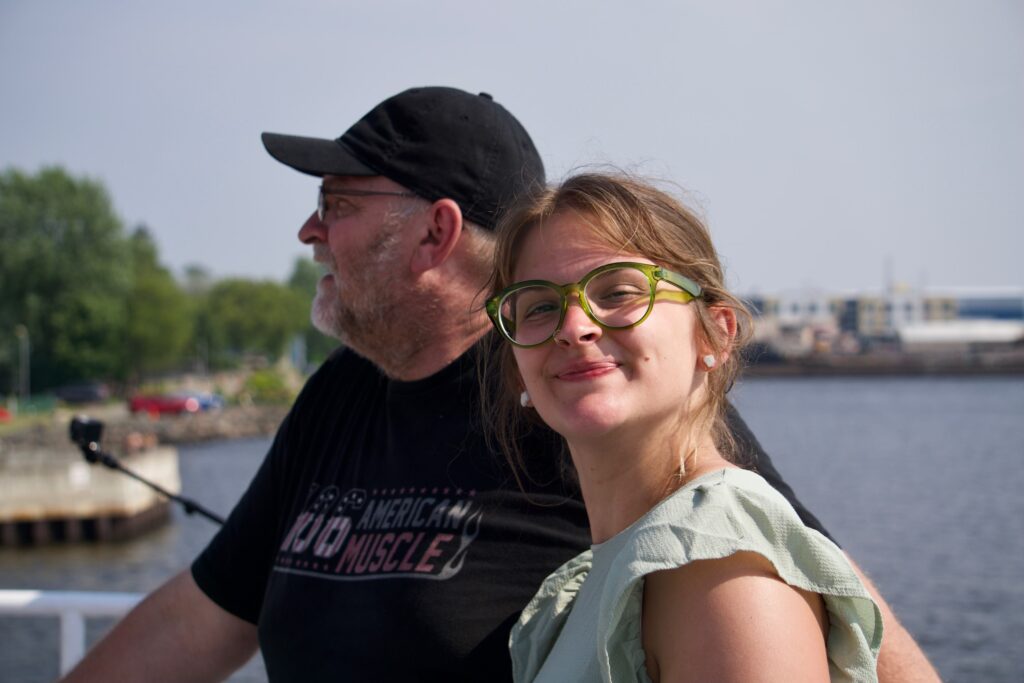 💌 An invitation: Give yourself some grace
As a person who carries $93,000 in student debt (private and federal), I often feel a lot of shame and frustration with my younger self: I was brighter than this, how did I let this happen? I know that, for many, the resumption of monthly payments could reignite similar feelings. But I want you to remember: the system of education lending did exactly what it was designed to do: exploit for profit. It's not your fault.
In the nine months since our campaign to #CancelStudentDebt began, I've learned a TON about education debt and the movement to cancel it. The resources I share below have been an important part of my learning journey and coming to terms with my feelings of shame and frustration. I also hope they'll help you feel supported going into conversations with your family members — should you choose to have them — this holiday season.
While our personal stories are the most important things we can share to move people, it can be nice to have some prolific thinkers behind you, too. 😉
I could go on and on about all my favorite resources about debt cancellation, so if you're looking for more, send me an email.
📚 Resources: Education debt essential reading
No reading necessary: honorable mention
I should say, too, if you're looking for specific book recommendations, definitely dig into Debt: The First 5,000 Years, by anthropologist David Graeber and Can't Pay Won't Pay: The Case for Economic Disobedience and Debt Abolition by the Debt Collective.
Happy reading/listening/watching!
P.S. The Student Debt Cancellation Crew is preparing for a political education series on Student Debt Cancellation in the new year. Interested in joining us? Send me an email.
Take care + take action
DyAnna