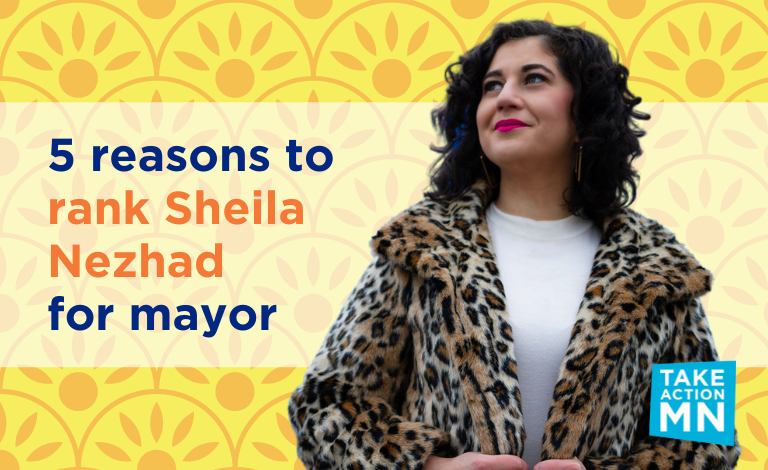 🤝Sheila has strong experience as a community activist and organizer.
🗳She supports the public safety and rent stabilization charter amendments. 
🏛She is accountable to the people and ready to co-govern with us while challenging the status quo. 
🦸She leads with the knowledge that power comes from the people – and believes our policy-making should come from the people, too.
🌻She believes that we deserve to thrive, not just survive – we deserve self-determination, abundance, and joy.
Sheila Nezhad is a TakeAction Minnesota endorsed candidate for Minneapolis Mayor, along with climate scientist and former state representative Kate Knuth. Sheila is a community organizer, policy expert, and has deep ties throughout her Minneapolis communities. 
Rank Sheila Nezhad and Kate Knuth 1st or 2nd on your ballot – and #DontRankFrey.