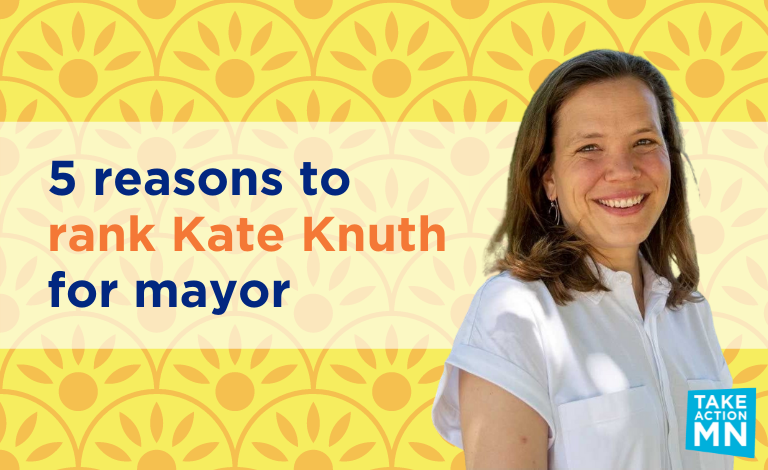 🏛 Kate is an experienced public leader, equipped to take on complex issues facing our city. 
🌎 She is a fierce advocate for climate and racial justice.
🗳 She supports the public safety and rent stabilization charter amendments. 
🤝 She sees government "as a partner with community," and is ready to co-govern with the people.
💞 She's studied transformative change and is ready to lead our city forward with courage and conviction at a critical moment.
Kate Knuth is a TakeAction Minnesota endorsed candidate for Minneapolis Mayor, along with community organizer and policy expert, Sheila Nezhad. Kate is a climate scientist, transformation scholar, and former state representative.
Rank Kate Knuth and Sheila Nezhad 1st or 2nd on your ballot – and #DontRankFrey.