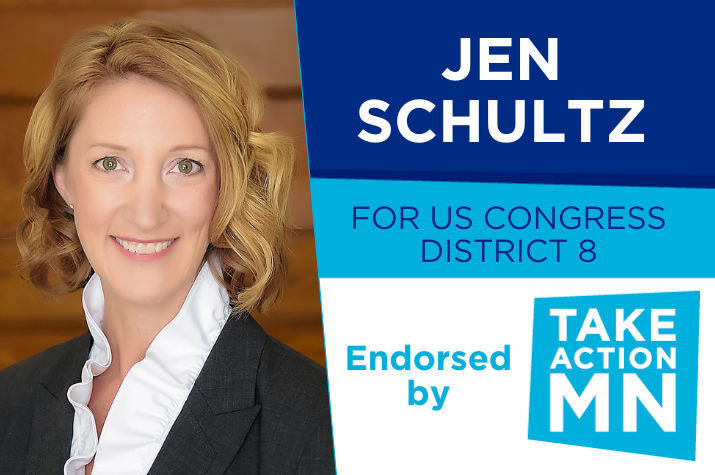 For the first time in recent history, TakeAction Minnesota is endorsing a candidate for Congressional District 8.
We are proud and thrilled to announce our endorsement of Jen Schultz. A powerful and effective champion at the state legislature, she's the progressive champion we need in Congressional District 8 for health, reproductive rights, and climate.  
As a leader in movement politics, Jen Schultz puts people first and isn't afraid to challenge the status quo under pressure.  
For years, we've seen Jen Schultz's bold and brilliant leadership at the State Capitol. As Health Committee chair, she's gone to bat to expand public health insurance, stand up to Big Pharma, and protect reproductive rights—policies that thousands of TakeAction members have advocated for. She exemplified political courage by going against her party's leadership and fighting against 'reinsurance' that provided hundreds of millions of dollars to health insurance companies with no real solutions. Her leadership to fix the MinnesotaCare 'Family Glitch' not only expanded public health care to Minnesotans but pushed the Biden Administration to fix a glitch that will ensure over a million more people get affordable health care.  
This Congressional race is important and competitive. Take a minute to hype up Jen Schultz. Share our endorsement on Instagram and Twitter NOW.  
For Duluthians in the district, we're thrilled to share our endorsements for: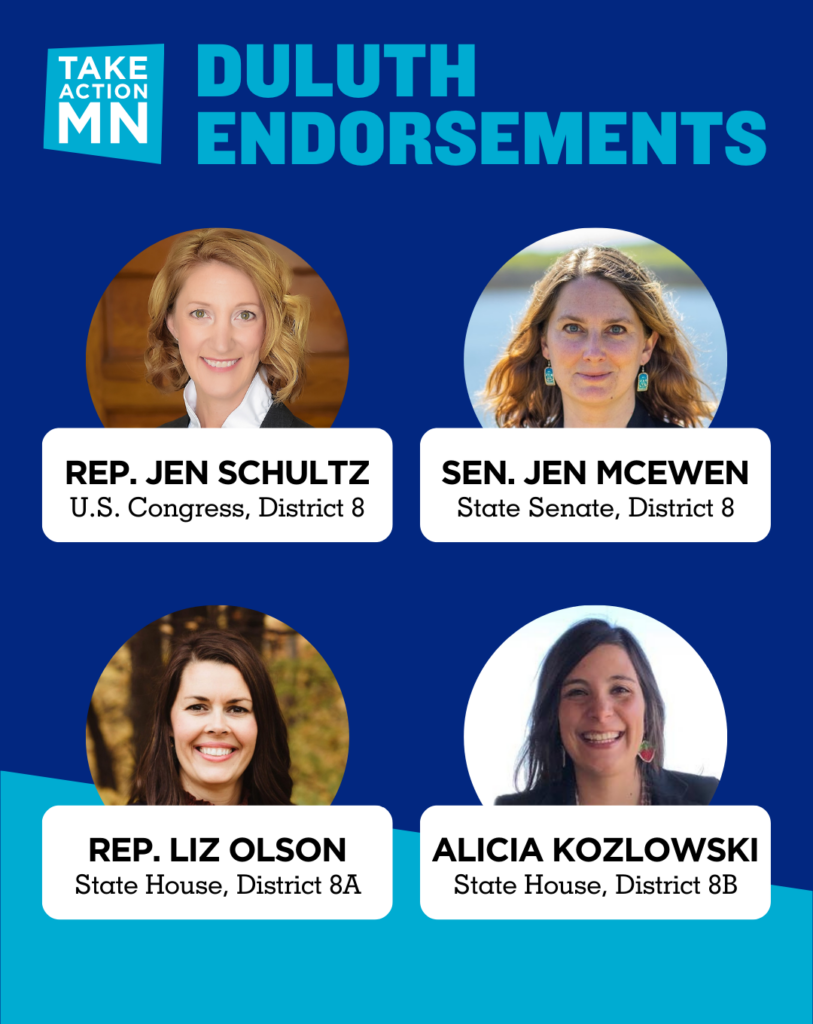 Have questions about our endorsements or how to vote? Send us an email – we'd love to hear from you.