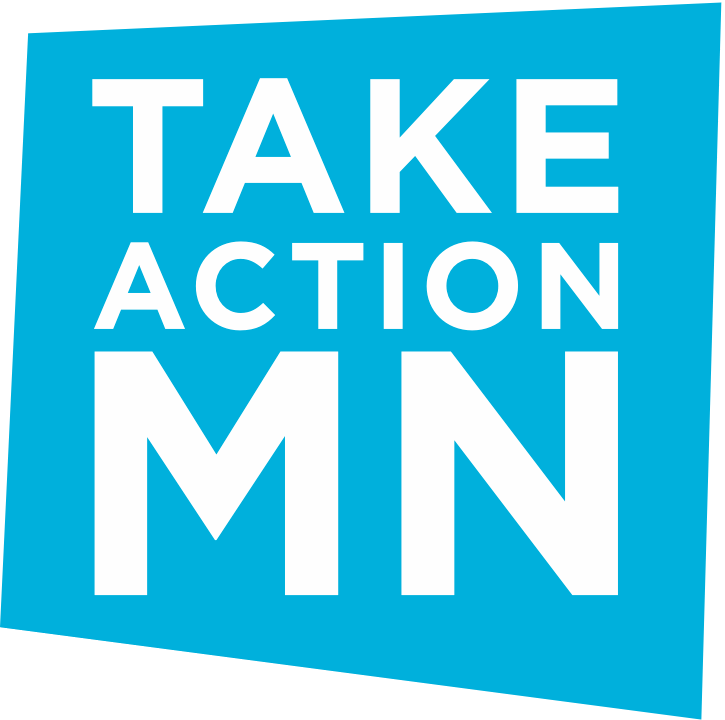 At TakeAction Minnesota we believe in a future where each and every person is free to live in joy. Lives that are free, creative, and fulfilling.
Today, we grieve the death of George Floyd and the compounding harm this trial has inflicted on our communities. We love, support, and stand with George Floyd's family and the people who are organizing and doing the work to make structural change.
A guilty verdict is not justice. The movement for Black lives—for just, caring communities where we can all be free—exists far and wide beyond the walls of a courtroom. It is in all of us. It is in our communities, our streets, and in our acts of care. It is in our multiracial commitment to defend Black lives and build a brighter future for all of us, because we know our liberation is tied together.
While our collective grief is palpable, we are called to action.
Our power in this moment is together: with all hands on deck.
We are all in to organize with Minnesotans to build systems that affirm Black, brown and Indigenous lives. This means accountability, transformation, and funding the future our communities deserve.
We deserve elected leaders and public systems that center people and care. Our State and City executive leaders built a response to this verdict with more police and military force. We cannot police our way out of a crisis police created.
The answer is us—all of us, being all in. We step into this moment with the energy of love, grief, anger and solidarity to move us forward. Our communities are already showing the way: building systems of justice, safety, and care. We are building a better way and we got us.
6 Ways to Take Action: