IMMEDIATE RELEASE
May 6, 2022
NEWS STATEMENT
TakeAction Minnesota Endorses Ilhan Omar for the 5th Congressional District
(MINNEAPOLIS, MN)—On Saturday, May 7th, the Democratic Farmer-Labor (DFL) party will hold its endorsing convention for Minnesota's 5th Congressional District. TakeAction Minnesota members are proud to announce their endorsement for Congresswoman Ilhan Omar ahead of the endorsing convention and August primary.
TakeAction Minnesota released the following statement: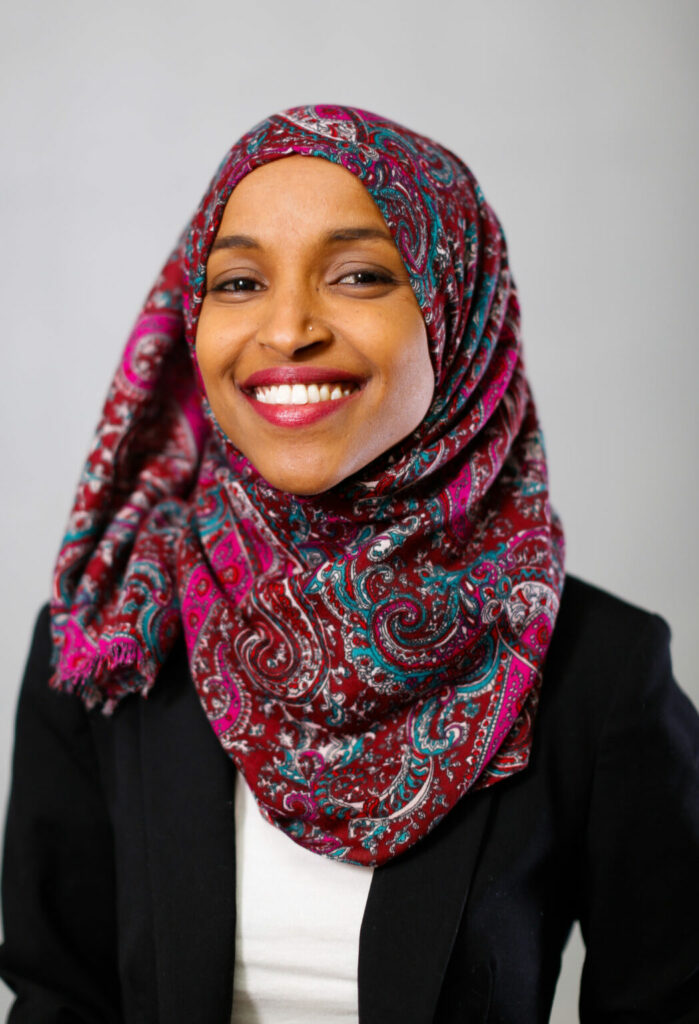 "Congresswoman Omar is a bold and effective leader on the most pressing issues of our time from climate action to Medicare for All and the Homes for All Act. In the last term, she consistently organized for working families and a livable climate in Build Back Better negotiations as others wavered.
While families in her district struggle with childcare, housing, health care, public safety and the public health crises of COVID-19 and systemic racism, Congresswoman Omar does not accept the broken status quo.
After the police murder of George Floyd, Congresswoman Omar boldly supported a new Department of Public Safety on the Minneapolis ballot. While her opponent aligned with corporate interests to uphold the Minneapolis Police Department–which is coming under a consent decree for its patterns and practices of race discrimination—Congresswoman Omar pushed for a new path forward.
This election season we have a choice between the political courage of Congresswoman Ilhan Omar or a political opportunist. While our democracy and basic rights like abortion care are under attack, we need bold and effective progressive leadership in Minnesota's 5th district and across the nation. TakeAction Minnesota is proud to endorse Congresswoman Omar and ready to send her back to Congress."
###
TakeAction Minnesota is a statewide, independent, multiracial people's organization working to advance democracy and equity through organizing, political action, and campaigns. The organization has offices in St. Paul, Duluth, and St. Cloud.