Dear Friend,
My name is Elianne Farhat. I'm an organizer, the new executive director at TakeAction Minnesota—and a longtime sustaining member.
I grew up in a big, diverse family. My mom is one of 13 kids and grew up in Central Minnesota. Her maternal grandfather moved to North St. Paul from Standing Rock Reservation and paternal grandpa grew up on a farm in Pine County.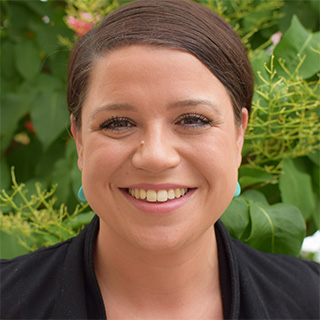 My dad immigrated to the United States from Lebanon in the early '80s. I am the first in our family to be born in the United States. My great-grandparents, grandparents and parents all chose Minnesota at different times, but for very similar reasons – they bet our state would mean a better future for their children and grandchildren.
It was a good bet.
My parents taught me to care about other people and stand-up for what I believe in. They pushed me to engage in the world around me, develop my voice, and stand-up for our values.
Turns out they didn't have to push too hard.
In high school, I got my first taste of organizing when I led an all-school walkout in protest of the second Iraq war. I headed to Chicago after college to organize for immigrant, refugee, and youth rights. When I came back to Minnesota I campaigned to get progressive leaders elected to office, organized with the Minnesota AFL-CIO, and worked nationally (always based in Minnesota) at Faith in Action and the Center for Popular Democracy.
When I joined TakeAction Minnesota in November 2017 as program director, I didn't expect that less than a year later I would be its new executive director.
I joined TakeAction Minnesota because I fundamentally believe that the most effective way to create change in our country is by building strong people's organizations with the power to set the agenda and co-govern.
Our Future: It's time to be BOLD
I'm thrilled to be leading the organization in this moment of transformation—TakeAction Minnesota members have been a political force for more than a decade and I know we're on the precipice of something even more powerful.
Together, we've connected a statewide, multiracial movement of members, leaders, activists, and institutional partners committed to doing politics differently.
But our work to change who decides and who benefits is still ahead of us until the answer to both of those questions is this: us.
That kind of transformative work demands that we not only win—but that we build, organize, lead, and dream along the way. Shorthand: it demands that we be BOLD.
It demands we make more possible through the power of a united, unbreakable, statewide, and multiracial people's movement. Where the stories and leadership of women and queer folks are centered and celebrated. Where people are at the center of our democracy.
We're fighting to change the story, win progressive change, and plant new seeds. We're fighting to create the people-powered movement needed to win the day.
As the new executive director of TakeAction Minnesota, I'm asking you to be BOLD with us: build, organize, lead, and dream with us.
I'm inviting each and every one of you to join us as we fight for a Minnesota where we all thrive. Fight with us for an economy and a democracy that's by us and for us, whether we're black, brown, Indigenous or white, rich or poor, young or old, 5th generation or new American, regardless of our gender identity, sexual orientation, or religion. We all deserve a say in our future.
Whether you're renewing your membership, giving above and beyond, or joining TakeAction Minnesota for the first time, we invite you to build the powerful movement we need to not only win campaigns but to win the day.
Make a membership contribution today to our BOLD Fund. What you give will be MATCHED dollar for dollar. Double the power of your contribution by becoming a member and giving today.
TakeAction Minnesota works because people like you join us and invest in building progressive independent political power in our state.
See you at our at our St. Paul Open House on October 2, our membership event at honey mpls on October 11, or on the doors!
In solidarity,
Elianne Farhat
Executive Director