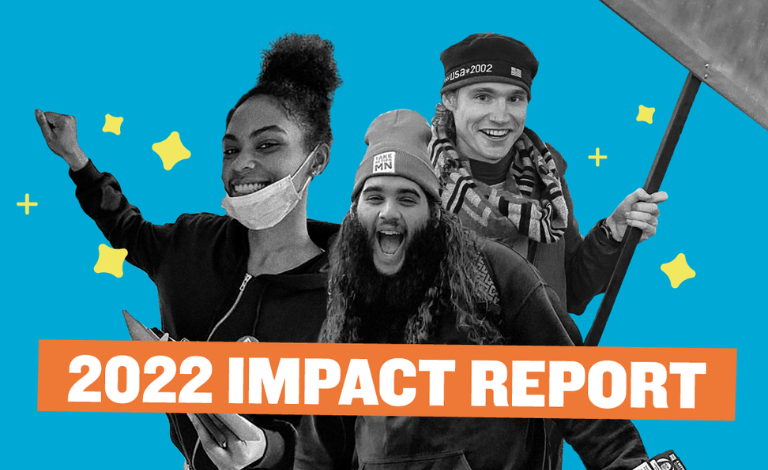 2022 was a year that set the table for the next decade in Minnesota. What we planted in the midst of crisis and unprecedented global upheaval the two years prior began to bear fruit and we are clearer than ever on the path forward. Our success is only possible because of people coming together to build the just, joyful future we deserve.
In 2022 We
Centered People Power, Care & Climate
---
We built a more leader centered
ecosystem and a collective mandate for care and climate that is being realized locally
and statewide.
Organized Toward a Governing Trifecta
---
We organized toward a governing trifecta ready to act on our agenda in the Governor's
office, state House and state Senate.
Planned For Our Future
---
We developed stronger internal teams and systems and a strategic objective that powerfully orients us for the next three years.