I grew up in Southeastern Wisconsin next to the Federal Horicon Wildlife Refuge. I was active in Central America solidarity work in the '80s, did CSA farming and raised a family in the '90s, and taught at Lake Country's Montessori Land School in the '00s. I moved to St. Paul in 2017 to take up activism again. I'm on the Racial Justice Committee and at Holy Trinity Lutheran Church, I work with Our Village Reunion to distribute food and household items every Saturday, and I love TakeAction Minnesota!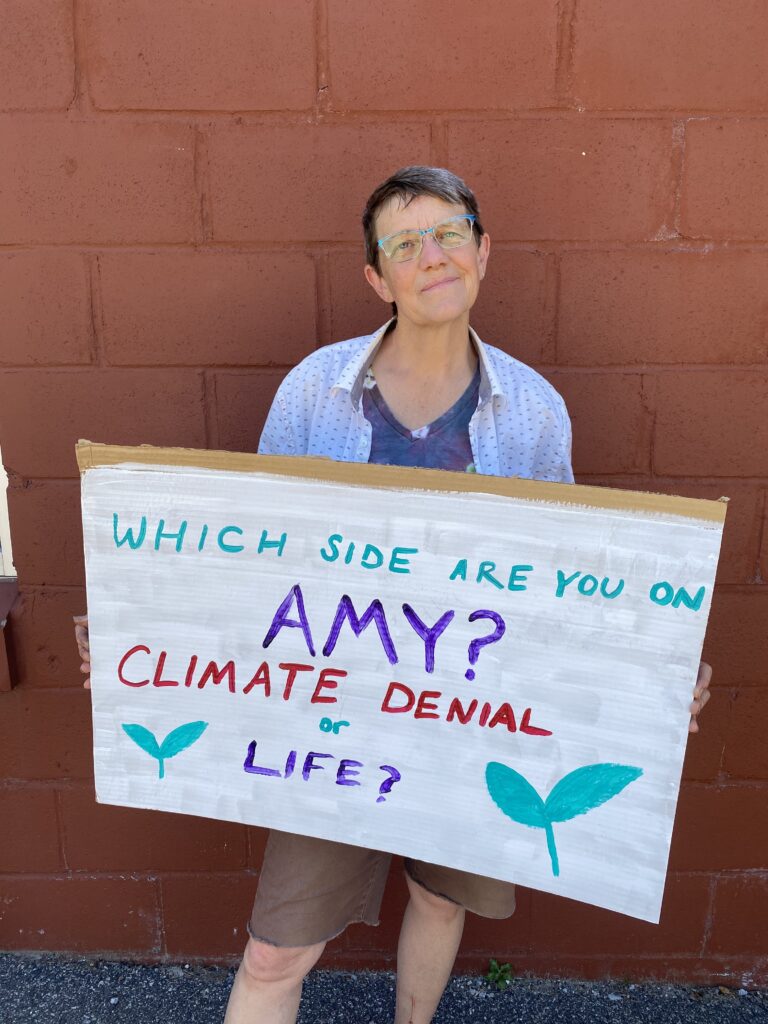 Growing up surrounded by a huge freshwater marsh instilled in me a deep regard for water. The well water on the family farm was a point of pride. With layers of limestone just below the surface, the water was naturally filtered, making it clean, refreshing, and sustaining for the people and the animals in the region.
As I relearned history, I became aware that people had loved that land and water long before my family arrived. The land was not "deeded directly from the US government". It was stolen from Native people – Potawatomi, Ho-Chunk and Menominee. That injustice brought it to my family.
We cared deeply for the land and water system, never going all-in on chemical farming. The farm has been certified organic for more than a decade. But the injustices continue. Mistreatment of wetlands, rivers and Native people continue through pipeline projects like the Dakota Access Pipeline, Line 5, and Line 3.
The movement to stop the Line 3 tar sands pipeline intertwines issues of climate change, land abuse, and racism. I feel called to act on behalf of future generations, to transition away from fossil fuels, to follow Native leaders, and to unite with the next generation of activists in order to protect the water. The first time I heard the Lakotayapi phrase "Mni Wiconi", I felt its power. Water is Life!
Join me at the Treaty People Gathering up North this weekend. Then, let's unite in the metro on Thursday, June 10 to march to Senator Amy Klobuchar's office to demand action to #StopLine 3. Let's address the injustices of racism, climate and fossil fuel industry by acting together.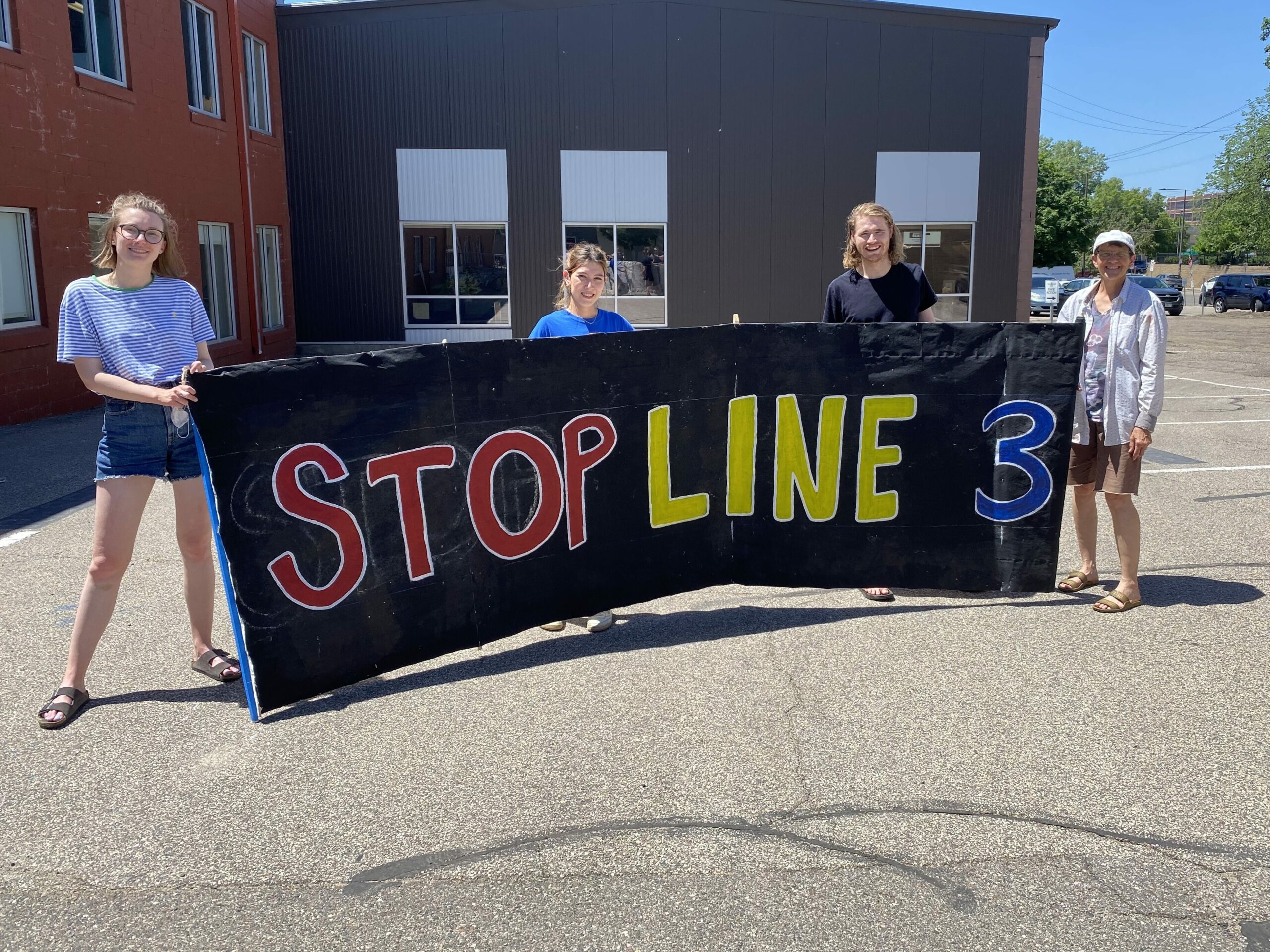 Donna Goodlaxson (she/her) is a TakeAction Minnesota climate leader.