Community on edge as jury deliberates in Derek Chauvin trial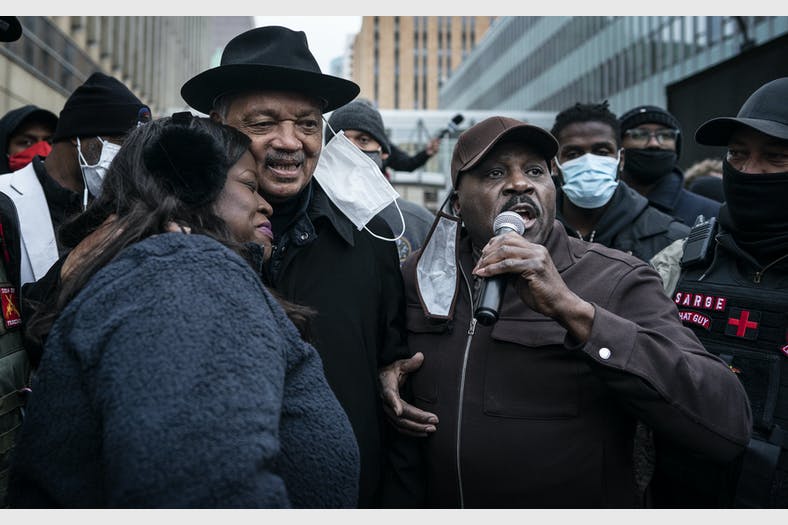 Kenza Hadj-Moussa, the public affairs director for TakeAction Minnesota, a statewide progressive organization, said she believes the tension is made "1,000 times worse" by the heavy military and law enforcement presence on Twin Cities streets in preparation for any violence.
"It's just compounding the trauma, especially with what Black Minnesotans are going through right now," she said. "A guilty verdict won't bring justice, won't bring a life back," she continued. "But it's what do we do after this? We do have agency, we do have power."
Yes 4 Minneapolis, a political committee, began collecting petition signatures to ask voters this November whether to replace the department with a new entity that would take a "comprehensive public health approach to safety." A coalition of progressive groups, such as Reclaim the Block and TakeAction Minnesota, are part of the effort.
Yes 4 Minneapolis — a coalition of groups including Reclaim the Block and TakeAction Minnesota — launched a petition drive Saturday in support of replacing the Minneapolis Police Department with a Department
"My home in Minneapolis sees warmer winters, more extreme cold and less snow than we've ever known, and my family of farmers in the Midwest experience more flooding and erratic
Black communities have been flooded with deceptive tactics aimed at depressing voter turnout. Organizers are fighting back. Michigan Liberation and TakeAction Minnesota, both part of the Win Black network, rely heavily on
Elianne Farhat, the executive director or TakeAction Minnesota, put it this way: "For too long our politics have been run by fancy consultants on the coasts narrowing our politics down
Kenza Hadj-Moussa, a progressive organizer with TakeAction Minnesota, said supporters are "all hands on deck" through Election Day. "Stakes were high even before the pandemic struck, but there's been such
After the accusations of police brutality through the years, the failed past attempts at reform and then the horrific footage of Mr. Floyd's killing — as well as the police response to protests that has included rubber bullets and tear gas — major changes to policing in Minneapolis are now inevitable, said Kenza Hadj-Moussa, a spokeswoman for TakeAction Minnesota, an advocacy group.
"No one feels safe calling the police, period," she said. "They're not doing their basic function of public safety."