Chantal Oechsle is a community leader focused on making sure every student has a safe and supportive school here in our district.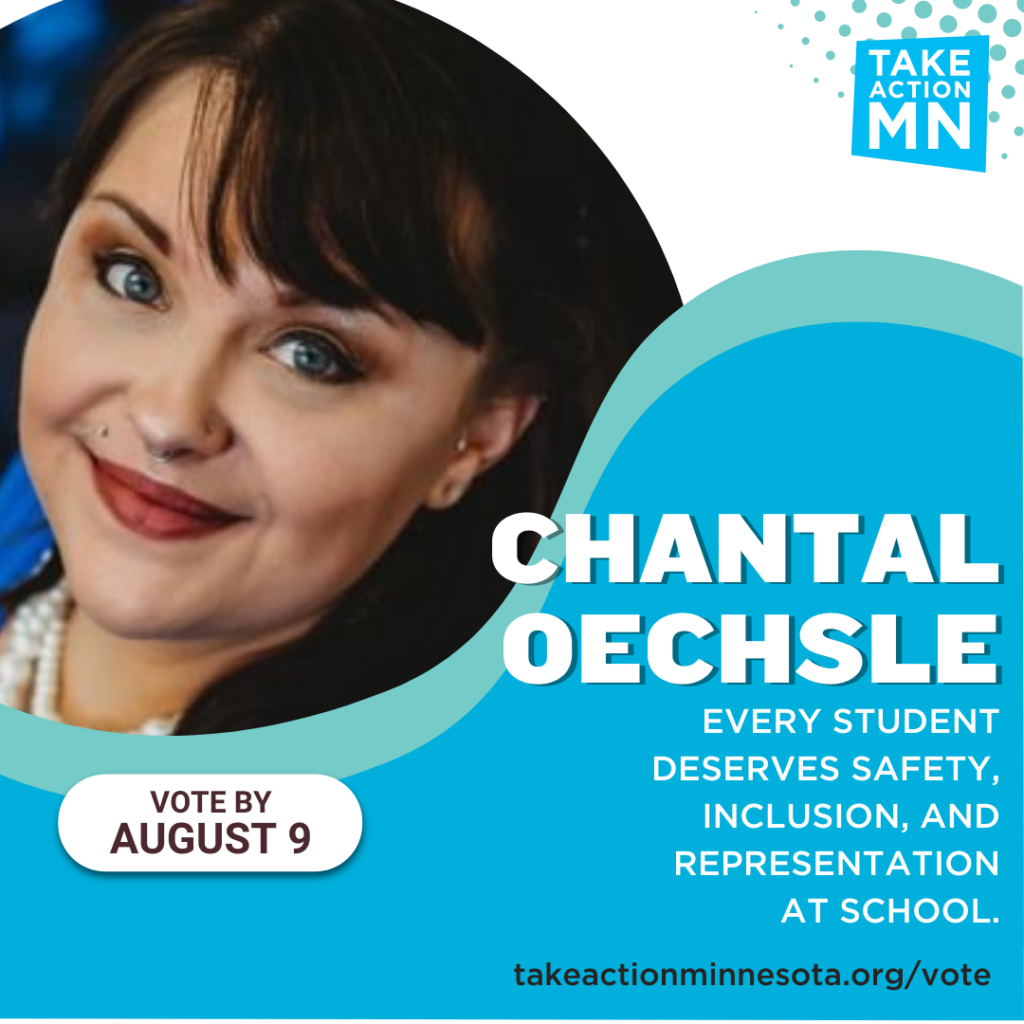 Whatever our color, background, sexual orientation or zip code, we want our children to have an education that imparts honesty about who we are, integrity in how we treat others, and freedom to pursue our dreams. But for years, certain politicians have denied some children the resources needed for a quality education based on what they look like or where they live. Now those politicians want to censor the truth of our history, passing laws to ban learning from the mistakes of our past and erase leaders like Martin Luther King, Jr. who stood up to racism and changed our country for the better.
These same politicians have worked to pass policies all over the country that target LGBTQ+ students, just for being who they are. Across Minnesota, we've been organizing and fighting back at school board meetings, in our neighborhoods, and now with our votes.
Chantal Oeschle has been a leader in working in partnership to support our students and educators and now she's running for office.  
As a District 742 parent and Special Education Advisory Council member, progressive community organizer, union activist, and disability justice advocate, Chantal will harness local, grassroots power to shape our district policy. Chantal will fight for student-centered solutions to ensure every child has access to the curriculum, resources, and support they need to achieve their full potential.
By joining together to elect bold, courageous community members like Chantal to serve on school boards across the state, we can keep Minnesota a place where every child is safe, supported, and has an honest education that sets them up for success.
Minnesotans deserve leadership and representation that meet our needs and our values.   
As a statewide, grassroots political organization, TakeAction is committed to shifting from 'politics as is' to 'politics as it should be.' We as Minnesotans should EXPECT that our elected leaders are pushing for change, fighting for what's best for our children, and acting with the leadership and courage our communities deserve.