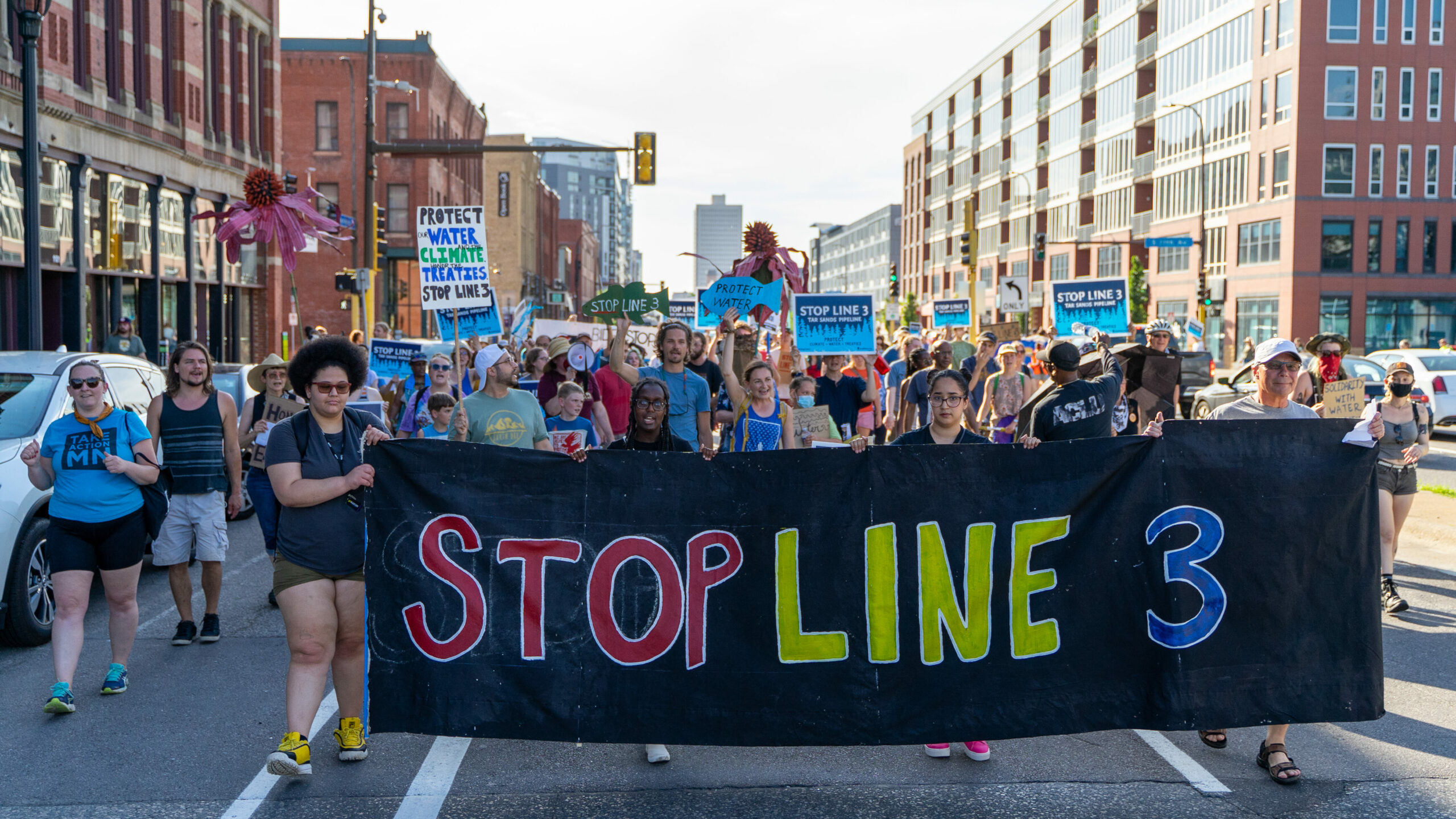 Here's a run-down of our #StopLine3 Metro rally and march on June 10, what happened next, and actions you can take right now in the fight to #StopLine3.
📢 June 10 Metro rally
In nearly 100-degree heat, 200 people attended our Metro rally and marched to Senator Amy Klobuchar's office, including 41 volunteers who took on roles to keep us energized and safe. If you made it, thank you.

View photos of the event on Facebook

.
We heard from an array of inspiring speakers, including Anishinaabekwe activist and Honor the Earth founder Winona LaDuke.

Watch or re-watch the program

.
We gathered 140 postcards with messages to Amy Klobuchar, urging her to take action to #StopLine3.
👉 What happened next
Senator Klobuchar's staff immediately reached out to schedule a meeting. That meeting happened last week and included coalition partners and Klobuchar's staff. 
Throughout the meeting, Senator Klobuchar's staff was engaged, asked specific questions, and left with tangible next steps. The Senator has a pre-confirmation meeting scheduled with Michael Connor, President Biden's nominee for assistant secretary of the Army for Civil Works. Her staffer assured the attendees that the Senator will share our concerns in their meeting.  
💥 Actions you can take right now
Enbridge continues to plow forward with construction. We can't let up. The coming days are crucial because crews plan to ramp up construction starting July 1.
As Winona LaDuke said on June 10, Line 3 is "so last century." We need and deserve better than dirty fossil fuels and broken treaties.
We have the tools, right now, to respect Indigenous land and ensure everyone has access to clean water and clean air. Our vision for a Just Transition is compelling enough, and beautiful enough, to propel us forward – even when the fight gets hard.  
For the water, the land, and future generations – for ourselves – we must #StopLine3.
In solidarity,
Magdalena Kaluza (they/them)
Climate Organizer